Son Of Dave Scores His Own Show
Photo Credit: Sonic PR
---
Life after The Crash Test Dummies has been like a whole other life for Benjamin Darvill, who you're more likely to know these days as Son of Dave. Darvill's bluesy mix of harmonica, beatboxing and pop quickly turned heads and has even scored him features on shows like Breaking Bad and Preacher. We caught up with Darvill ahead of his upcoming show at the Rainbow Bistro on April 6 to talk about his new album Music For Cop Shows and even check in on his stand-up career.
Ottawa Life: Though much of your music offers a modern sound for blues, "Pow Pow" has a notable pop charge, where is this coming from?
Benjamin Darvill: There's no doubt that "Pow Pow" is poppy, it's jaunty and there's whistling melodies. I do try to do this on my records, over my eight records, there's always at least a song that I get poppy on, it's fun. It's not necessarily a new direction but it was just a happy pop song.
Is this the kind of sound you might want to try and make a whole record of or do you think this is more of a sparing energy?
I've done some records with the full production and high fidelity, so I've made plenty of slick recordings. "Pow Pow" is particularly happy, but I won't make a whole record of happy catchy pop. I'm not averse to using my skills for pop.
Was there any producer or collaborator that helped you find this sound on Music For Cop Shows?
It wasn't a particular producer but I made most of this album with Alex McGowan, I've made many records with him. He's a good co-producer and I work well with him, I'm happy calling the shots with him. I also made some songs with Jimmy Hogarth, who has a big, slick studio and makes those kinds of songs. I wanted the full drum kit and keys, so his studio was perfect for that. I've made a whole record with Jimmy called Blues At The Grand which was definitely pop and high production in places.
Your covers stand up so well compared to a lot of artists, do you think this comes from character or are people just afraid to cover songs now?
There have definitely been challenges, and over the years I've always been putting cover tunes into the set and on a few of my records. I thought it would be fun to make a whole album of them, and they end up sounding different than the original inherently, and different from anything else. I'm using unusual ingredients, I'm playing the harmonica and I beatbox, plus my voice doesn't sound like a lot else.
On this note however, what's the biggest challenge trying to adapt something like Daft Punk to blues?
It is a struggle to get songs with a lot of chord changes, or really any chord changes into the world of the harmonica. It's a limiting instrument, it can make some intricate melodies but not chord changes so well. What I do tends not to change chords to often because of that. So getting something like Daft Punk to fit was quite a puzzle. I always liked the early Daft Punk records, I don't listen to a lot of electronic music, but when it's good I'll find it and listen to it. I loved that song, and then realized there was a working-man's blues buried in the lyrics. So I wanted to pick out the key rhythms and melodies and just shouted the lyrics on top of that.
I saw in an interview last year you're already working on new material, can you talk about any of that?
To downplay the thing, I can't afford to not be writing songs at any point. As soon as an album is out of the box, I have to start building the next one. Through the winter months when I can't get enough live gigs, I'm making something. I'm always making something new, collaborating with new people, something electronic over here and something really aggressive over there. This year I might put out some singles or an EP of collaborations that I'm doing. A new album isn't taking shape yet though, it's a bit early to tell. Although I have written one song that I'm in love with, it's a mash of soul and country, but I'm still wondering how to do it.
What led to your online music reviews on YouTube and why did you decide to stop?
The guy that was filming the series with me disappeared off the face of the earth for about a year. There were one or two more episodes on his hard drive that we recorded but he disappeared. I used that as a cue to move on. I'm hoping to do comical and rude reviews in the future though. I'm at a SoHo radio staion now in London, doing a radio show in the afternoons, so I have that to do on the side. I'm also doing some stand-up now and again to see how far I can take that.
How was it seeing your song featured on AMC's Preacher?
I've had a couple songs in shows and to be honest when I see it happen, I'll always think something's gone wrong when I hear my tune. I'll always think someone's in the room playing my song and that it's not actually part of the soundtrack. It's hard to get comfortable with it because it's not always a life-changing event when it happens. It's good for business and it's fun to see them appear in these crime shows. It got me drooling at the thought of getting to do the theme song to one of them, so that's where Music For Cop Shows' title came from. It was kind of a cheeky way of making music that may or may not appear on television.
Recommended Articles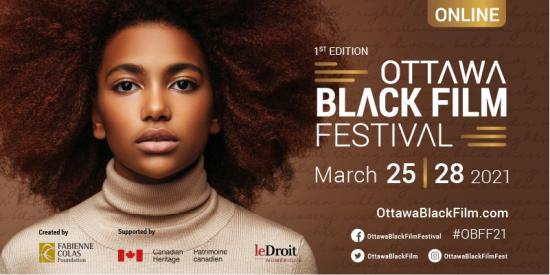 The 1st Ottawa Black Film Festival (OBFF21) is thrilled to announce its official online program and events lineup.
Read full story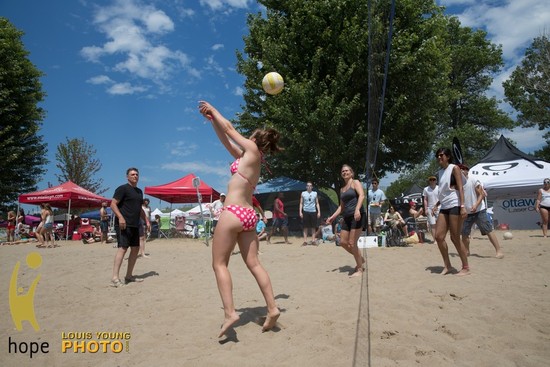 Prepare yourself for the party of the summer! The 33rd annual HOPE Volleyball SummerFest is back and...
Read full story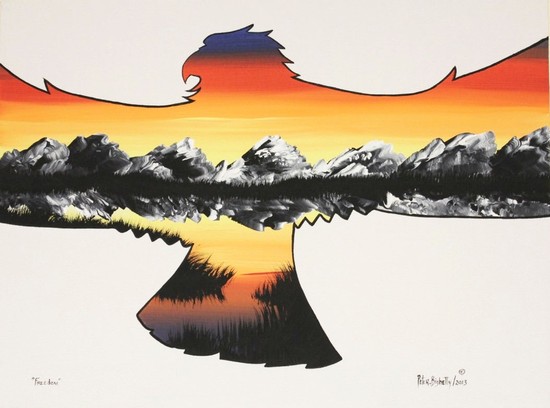 For native artist Peter Bighetty, art begins with memory. Hailing from Nelson House, Manitoba, Bighe...
Read full story
Comments (0)
*Please take note that upon submitting your comment the team at OLM will need to verify it before it shows up below.