Sonja Smits isn't slowing down
PHOTO: DAVID LEYES
Sonja Smits is an icon. I don't say that lightly, it's very much deserved. She has been a fixture in Canadian entertainment for decades. In addition to an acting career that has spanned decades, Smits and her husband run Closson Chase Wineries in Prince Edward County. But perhaps one of the coolest things about her is that she's from Ottawa.
The well-respected Smits is starring in a new movie called Drifting Snow. I caught up with her for a chat.
---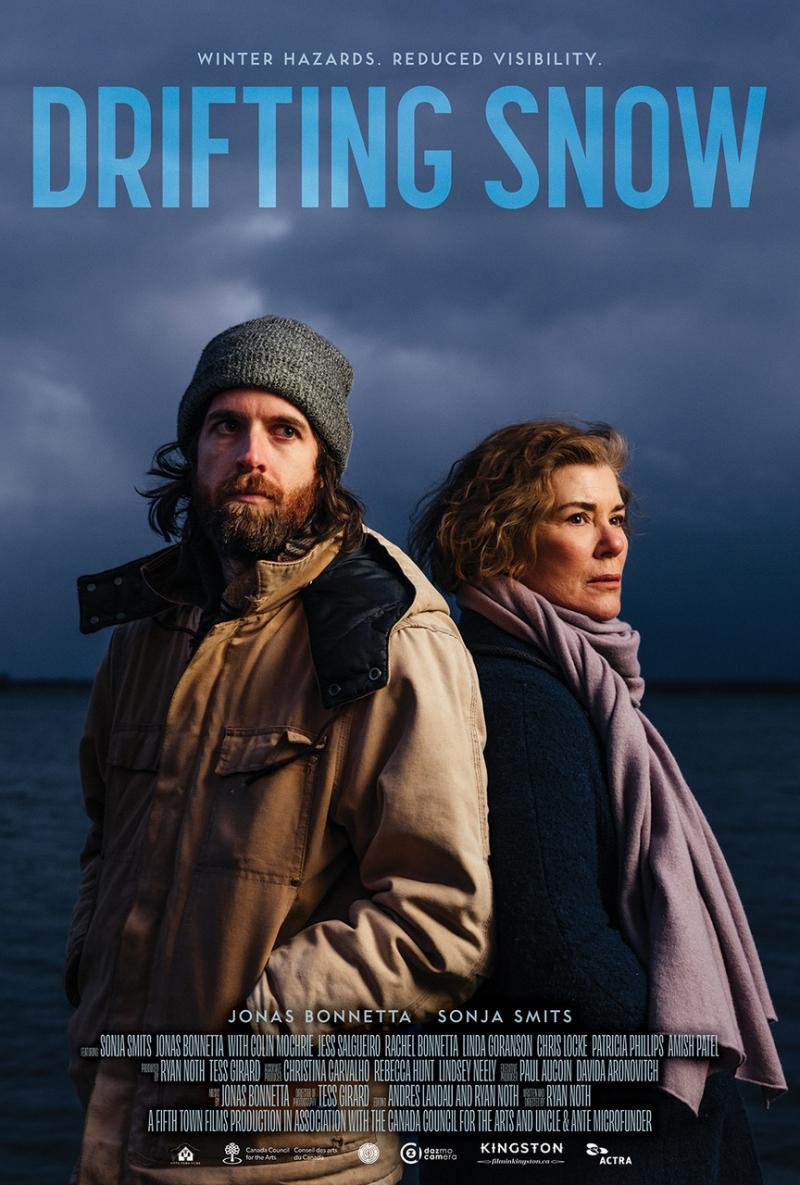 OLM: What is it that attracted you to Drifting Snow'?
Sonja Smits: Ryan (Noth, the director) approached me, and I didn't know him. He wanted to talk to me about this project and I met him and his partner Tess (Girard), who was the cinematographer, and they just struck me as wonderful, smart people, and Ryan wanted to do a very personal film. When I read the 15-page treatment, that was it. I said to my husband, 'there is something quite lyrical about the treatment' and I couldn't quite explain it. Nothing big happens action-wise but it's a very reflective piece and a beautiful opportunity to work on a small project. Small as in very intimate: small crew, and work very directly with Ryan, who would always ask for my input. It was a nice challenge and opportunity.
OLM: The film is very touching and intimate and deals with grief. When you think of the audience, what is it that you would like them to get out of this film?
SS: I think ultimately, we have all suffered loss. The irony was this film was made before the pandemic hit in stride and we were a day and a half away from premiering at a film festival in Kingston, all very excited, and then it got shut down. It speaks to a lot of things that people can relate to. I can talk about my character, 'Joanne', she has the loss of her husband and those changes in her life. 'How do you adjust?' 'Do you stay in the same place?' 'Do you make a change?' 'How do you go on?' I think a lot of people are in that place. I am hopeful that the film has, for lack of a better word, a positive kind of thing about moving on and making choices that are maybe a bit scary, but your future isn't over just because change has happened and there are other possibilities if you're brave enough to take those steps.
OLM: One of the aspects of the film that I liked is very subtle; you have these two strangers who come together over the course of this car accident and they befriend each other—I thought 'this is very Canadian'.
SS: (Laughs) It is! It was also set in Prince Edward County. There's also something about being in a more rural area too. You go 'Oh I probably know your brother or your uncle' or something like that, so there's a bit of a trust that's more enhanced in a smaller community.
OLM: Switching gears, you have a laundry list of fantastic roles and I would remiss if I didn't ask you about Traders, one of my all-time favourite shows. What are some of your experiences from that show?
SS: Well, that is actually kind of interesting because when I first heard of Traders I thought this sounds like a really fantastic opportunity to explore that world and also as a woman in finance too. You go back to 'Drifting Snow', how many people are interested in a mature woman and to follow her story where there isn't a big drama happening, it's just life. And, so I was attracted to Drifting Snow because of that opportunity. And with Traders it was the opportunity of, 'oh, women in finance'. At that time there were not that many women in the high levels of finance and it was exciting. It was pretty cool.
OLM: One of the things that I truly admire about you is that you have been consistently acting for a while. What are some of your secrets for maintaining such a long career? It's a very impressive thing.
SS: That is always a challenge, especially quite frankly for actresses. Actresses, generally your thirties is the height. After 40, and those are just the stats, your employment opportunities kind of plummet and that was the case years ago and that is still the case now so I feel quite fortunate that I have been able to continue in my forties with other series and it keeps your hand in. But things go in ebbs and flows right? It's nowhere near the same. I have to search long and hard or wait for roles to come along that are interesting at this point in my life, quite frankly because they just don't exist to the same extent as when I was in my thirties or forties. It becomes more challenging to find that are actually exciting to you.
OLM: Years ago, you were on a show called Falcon Crest (Note: It was an evening drama where the main characters ran a winery) and you played a character called 'Lydia Boulanger'. Did being on Falcon Crest lead you to want to get into the wine business with Closson Chase Vineyards?
SS: (Laughing) You know, I never made that connection but thank you for that. That's so funny.
No it didn't. The winery thing just sort of evolved but it was one of those happy things where ignorance was bliss and you didn't quite know what you were getting into.
OLM: It seems like a very exciting project.
SS: One of the reasons for that and it's kind of cool because I have always been interested in Canadian culture and as an actor involved with the union you fight for more Canadian stories on our screens, etcetera, etcetera, and with the vineyard in Prince Edward County, we were one of the first ones to start there. People said 'you're crazy' and then you're making arguments for people to understand Canadian wine can be wonderful. When I first started in Canadian series, they said 'Oh it's Canadian and it's really good' and you go 'Yeah, because we can do good stuff!' and the same with the winery and I think 'You're making the same argument' which is kind of interesting and fun and now people are coming and appreciating Canadian wine so it's kind of cool that evolution.
OLM: I want to take you through something I call rapid fire. What is your favourite movie of all time?
SS: Old Yeller.
OLM: No one has ever given me 'Old Yeller'. Sonja Smits you consistently stand above the rest. Because I am talking to a Canadian icon, I have to ask what is your favourite Canadian TV show of all time? And with your resume chances are you were probably in it.
SS: I'll say Street Legal, for me.
OLM: That's another great show. Over the past few years there was a show that came on that was based out of Toronto but the show was set in New York, but we know where they filmed and it was called Suits. There were a lot of parallels between Suits and Traders. Do you agree with me that the people from Suits owe royalties to the good people from Traders?
SS: (Laughing) Sure, I am sure the Duchess will kind of help even that out when she comes back to Canada.
OLM: You've collaborated with tons of people, is there someone you'd like to collaborate with that you haven't yet.
SS: She's an old dame but one of my favourite actresses is Vanessa Redgrave.
OLM: Last question for you. There are a lot of wonderful emerging filmmakers and actors in the Ottawa area. For someone like yourself who went to Bell High School. Woodroffe and South Carleton and has done well what advice would you give them?
SS: Be collaborative.
OLM: Thank you for your time.
SS:You are great and all the best to everyone in beautiful Ottawa.
Recommended Articles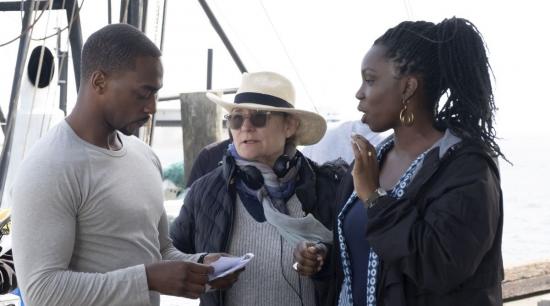 Marvel fan and film reviewer Keith Whittier chats with the Ottawa native behind The Falcon and the Winter Soldier.
Read full story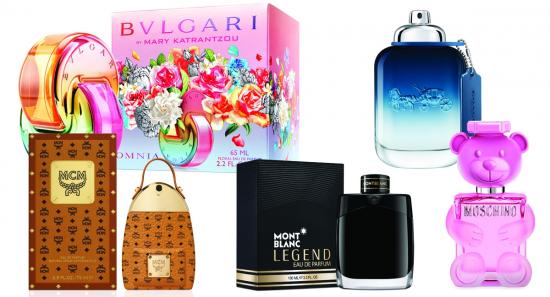 Spring is here and I can't wait for you to discover and try new scents that are guaranteed to make a statement!
Read full story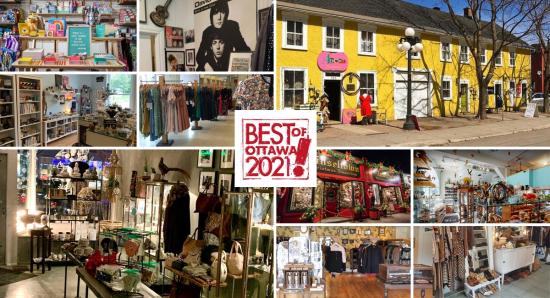 After over 20-years writing about life in Ottawa, we think we have a pretty good idea of the best of what this city has to offer. Check, share and discuss #OLMBest every week!
Read full story
Comments (0)
*Please take note that upon submitting your comment the team at OLM will need to verify it before it shows up below.