SOS Mayfair: Orleans Cinema Seeks More Support
Since opening on December 2nd back in 1932, the original Mayfair Theatre, located in Lower Town, has become a landmark in the community. A second location of the independent cinema opened on December 2, 2011 in Ottawa's East end, near Place d'Orleans. Although the Mayfair Orleans is still in its early stage of operations, it is on the edge of calling it quits.
Lee Demarbre, Programmer at the Mayfair Theatre, grew up in Orleans. Growing up, Demarbre had to travel downtown anytime he wanted to catch a movie until a theatre finally opened in Orleans in the late 1980s. "I met my wife in high school and took her on many dates to that theatre," says Demarbre. "That theatre meant something to me."
Initially owned by Cineplex Odeon, the cinema was then taken over by Empire Theatres and ultimately closed in 2009. After taking his son to the First Choice next to the former cinema, Demarbre found out that the space was vacant. "I hated seeing an abandoned movie theatre, especially one that meant so much to me" shared Demarbre. "Then I thought: Wouldn't it be fun to open up another Mayfair in Orleans?" After calling the landlord, Demarbre found out that the theatre had all its seats, screens, speakers, and projectors ripped out. "The place was demolished so I spent a year rebuilding it from scratch," explained Demarbre.  Finally, last December, the Mayfair Orleans opened its doors.
Admission at the Mayfair Orleans is $9 for non-members, which is a dollar cheaper than the downtown location. Members of the Mayfair Theatre can see a movie for $5. An individual membership is priced at $10, while a family membership costs $20. The programming at the Orleans cinema is quite diverse. The cinema has done well with some international and independent films. The Mayfair Orleans also plays a second-run of Hollywood films. In the Orleans cinema, Demarbre explained that the movie choices are a bit on the safer side. The cinema is more family-oriented, so family films are always incorporated into the matinee week-end schedule. "The downtown location doesn't usually draw the family crowds for matinees," continued Demarbre. "Our programming downtown is a mixture of Bytowne-like movies and we attract a young, hip, cool, late-night university crowd."
Because of its large space, Demarbre displays a lot of his various memorabilia, including Star Wars figurines, Hans Solo and Darth Vader cut-outs and a nine foot statue from the Alien movie. These items add life to the theatre and make the space fun. In addition to showing films, the Mayfair Orleans hosts birthday parties and also offers video gaming on the big screen. The downtown location hosts more social and corporate events, including weddings and private functions. In addition, some Writer's fest events have been housed at the Mayfair.
Reaching Out for Support
On May 1st, a "Save the Mayfair Orleans" poster was put up in the building. Management decided to release the poster because business was slow. "April was a bad month in terms of attendance," explained Demarbre. Since it was released, the poster was circulated widely through social media. The story was also featured in various media outlets.
Since it opened its doors in December, the Mayfair Orleans has sold 2,500 memberships. However, if the overall attendance does not increase, the theatre will not be able to remain open. According to Demarbre, there are still not enough people in Orleans who know about the new Mayfair theatre. Seeing as the building was closed for so long, most people in the area assume that it is still closed. "Since the poster came out, a lot of people from downtown have come to support us, but we need Orleans to support us," added Demarbre. "The longer we stay open, the more the people in the community will know about us."
Management is optimistic and determined to stay open, despite its current situation. "We thought that we could either close our doors and then everyone would wake up one morning and find out we are closed forever," says Demarbre, "or we could let them know leading up our closure, and maybe they can come support and help us keep the doors open for a little longer."
If attendance does not increase, the Mayfair Orleans will be forced to shut its doors by the end of the month. "If everyone in Orleans knows we are here and they still don't come, then I don't mind closing," shared Demarbre. "I hate the idea of closing and realizing that not enough people knew we were here." Demarbre believes that if the Mayfair Orleans remains open for a full year, they will be better prepared to manage the theatre for years to come. "I would love to stay open long enough for everyone in Orleans to know that we are here."
For more information, visit the Mayfair Orleans website.
Recommended Articles
All photos by Andre Gagne.  "What a great time to be alive," says Amanda Lowe as she strums a f...
Read full story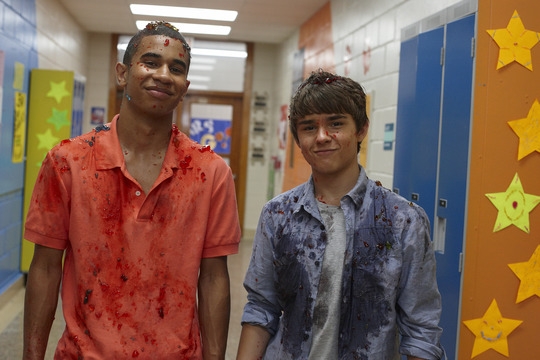 Toronto-based Temple Street Productions was awarded the $50,000 Shaw Rocket Prize for Wingin' It,...
Read full story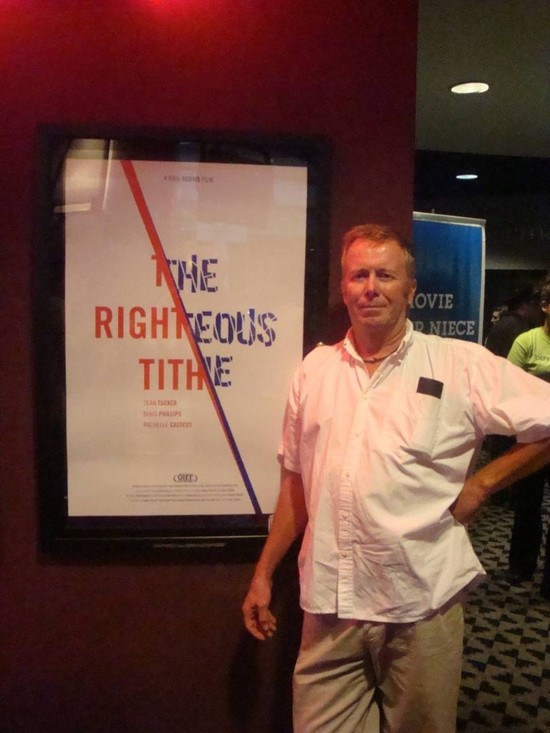 It is Sunday afternoon, the ten year anniversary of 9/11. I walk into a coffee shop in Westborough,...
Read full story
Comments (0)
*Please take note that upon submitting your comment the team at OLM will need to verify it before it shows up below.