Arts & Events
Split Shift Becomes Split Personality for Area Resident
Split Shift Becomes Split Personality for Area Resident
What do you do you do when you have a long break between your split shift? Well, if you're Doug Hempstead, you develop a split personality!
CBC traffic reporter by day, musician by whenever he has the time for it, Hempstead isn't at a loss for ways to occupy his time and the "road life" suits him just fine no matter which career he's pursuing at the moment. Most of the time it's both!
You may recognize Doug's voice if you get your traffic updates on the CBC while listening to Ottawa Morning or All In A Day. He gets up to percolate some coffee before sunrise and gets into work usually before most of us are even awake. He's tweeting while you're taking your morning shower and filing his first traffic report for the morning drivers shortly before 6 AM. He keeps them updated every 15 minutes until about 8:35.
His next report comes nearly 7 hours later so Doug heads back to his Bells Corners home. There he has time to clean the place, walk the dog and create an alter-ego called Area Resident who plays multiple instruments and records a full length rock album in his basement. Did I mention he's also married and helps raise two teen daughters?
That's Doug Hempstead's All In A Day!
"I'm constantly telling colleagues about my new songs, releases and gigs," Hempstead tells Ottawa Life on how it's not always easy to keep both lives separate. "My co-workers are incredibly supportive and interested in my music."
Growing up, he was a fan of Elton John. Still is. He calls John's Greatest Hits album a bit of a guilty pleasure. He didn't start learning music himself until high school where took up the bass. He continued dabbling, playing in a few bands off and on, before entering into a successful career in journalism. Music didn't pay the bills but journalism did. Over his award-winning career he has been a photojournalist, newspaper editor, designer, TV videographer and worked with the Ottawa Sun for 6 years before landing the gig with the CBC.
Music was always on the brain, however, and it shows in the traffic reporters first release. He wrote a song ("Concrete Caravan") about the Rideau Street sinkhole! Other songs found inspiration in his hometown of Pembroke ("About Six Years") and about watching yourself age in the social media age ("Falling Collapsing Looking Back"). There's even a tune about how he bought stock in a medicinal marijuana company with some of his pension money from the Sun.
While song ideas are seemingly found everywhere, it did take a little encouragement from another local musician, however, who provided the jumper cables needed to really get Hempstead motivated.
"I reached out to Jim Bryson and went to his Fixed Hinge home studio for a visit. I wanted to show him my music to see if it was worthwhile pursuing and he was very encouraging. Here's a guy who is my age -- daughters, married, modest house in the west end... and the guy makes the most incredible music. I was inspired, driven. I went home and the very next day, recorded the first song for what ended up being an album."
Settling on the name Area Resident because of its ties to his journalism career, the album came together over the next few months with Hempstead playing nearly all the instruments and tweeking tracks in his home studio whenever he found some free time. Pick any track on the album and you wouldn't think the musician playing is self-taught but Doug only took lessons on the bass. Everything else was just trial and error, something that factors into his writing process as well.
"I don't write songs before I record them. They're written as they're recorded... like a pottery wheel."
The result gives the album a more organic feel, kind of like a live album without the audience. Though there are other players on the release, Hempstead says he opted to go most of it alone due mainly to the simplicity of being able to move at his own pace.
"If there's such a thing as a hap hazard, lazy perfectionist... it's me."
Perhaps the comedic irony of Hempstead's unique recording process for this album is how the songs translate live. Well, if they translate live!
"The odd thing -- these songs have been recorded, but have never been performed. I have to learn them. I don't know how to play them."
At the moment, morning commuters have nothing to worry about. Doug Hampstead isn't quitting his day job but with the DIY-style first release in the tank one has to wonder how long it's going to be before his reporting of life on the road becomes a life on the road for himself!
Recommended Articles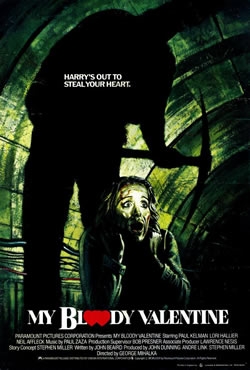 Even though it is one of Canada's first slasher films, I haven't the heart to recommend the Spec...
Read full story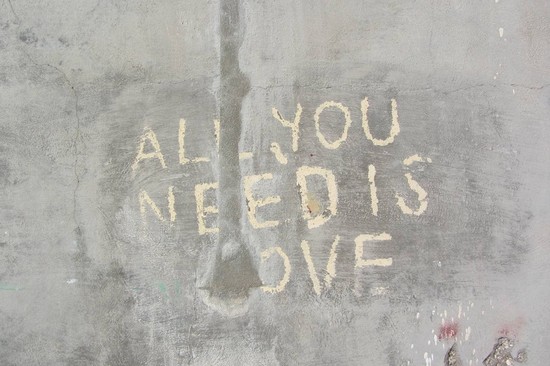 Love is in the air!  The day of hearts and flowers, hugs and kisses, proposals and romantic gesture...
Read full story
Comments (0)
*Please take note that upon submitting your comment the team at OLM will need to verify it before it shows up below.