Spooky good wines for Hallowe'en
Hallowe'en is an occasion when we all indulge our sweet tooth. It's not just for kids, either! With stores and bakeries filled to the brim with every sort of sinfully decadent candy and pumpkin-inspired dessert, the temptation is just too much to resist!
If you're handing out treats at the door, you can include the parents by having a tray of mini cupcakes and shot glasses with a selection of fun liqueurs. Or perhaps your kids have grown up, and you are planning a party with a Hallowe'en-inspired theme for your friends. October 31st is a day when you can be a kid again, so dress up in a fantasy costume and eat as much candy as you want. Keep your menu simple so you can focus on dessert for a sweet evening. A cheese platter with luxury cheeses, such as Brie, Gorgonzola, and Triple Crème, will fit the bill, along with some charcuterie and perhaps a pizza. A selection of dessert wines and specialty liqueurs will highlight the evening and make it deliciously decadent.
Here are some wickedly good dessert wines and liqueur suggestions to assist your visit to the liquor store.

BATASIOLO BOSC D'LA REI Moscato D'Asti –

Piedmont, Italy
Made from the Moscato d'Asti grape, this wine is famous for its delicate fragrance of oranges. A delightful, slightly fizzy, low-alcohol dessert wine with flavours of ripe Bosc pears, honeysuckle, and orange blossoms. It's wonderful with chocolate and all types of desserts.
LCBO# 28175, SAQ# 11676583
Alcohol 5.5% • Medium Sweet • 750 ml • $18.00
---

NEIGE ICE CIDER – Cidrerie Milton, Quebec
A prize-winning opulent Quebec specialty. Neige is an extra-sweet dessert wine made from a variety of apples. It gives luscious lip-smacking flavours of baked apples, honey, apricot, and marmalade. This will be wonderful with Gorgonzola, creamy cheeses, or foie gras.
SAQ# 744367
Alcohol 10% • Sweet • $19.95 • 375 ml
---

RAMAZOTTI BLACK SAMBUCA – Italy
For a little black magic! The key ingredients are star anise and cinnamon. Similar to Sambuca, but with a richer flavour and softer alcohol presence. Pour it into a frozen shot glass and enjoy it on its own, or simply add some to your coffee.
LCBO# 347484
Alcohol 40% • $25.95 • 750 ml
---

TEQUILA ROSE STRAWBERRY LIQUEUR –

United States
A showstopper liqueur! Fragrant, flavourful, and fun. Aromas of strawberry ice cream and agave, with flavours of strawberry, orange liqueur, slight agave, and cream. This is dessert in a glass! Of course, a little chocolate pairs well with it, too!
LCBO# 382747, SAQ# 10210651
Alcohol 15% • Sweet • 750 ml • $31.25
---

WAYNE GRETZKY SALTED CREAM LIQUEUR – Canada
Gretzky scores again! One word describes this Salted Cream Liqueur: WOW! Think of spun toffee and maple walnut ice cream with a kiss of salt. Pour it in your coffee, over cake, or dip cookies in it. There should really be a label on this bottle reading, "Warning; this is hard to put down!"
LCBO# 18524
Alcohol 17% • Sweet • 750 ml • $34.95
---

LA MARCA PROSECCO –

Veneto, Italy
Because everybody loves it, and it goes well with potato chips! This charming sparkling wine shows aromas of citrus and honeysuckle, with fruity notes of green apple, peach, and ripe lemon.
LCBO# 487694
Alcohol 11% • Dry • 750 ml • $18.95
For those wanting to keep the festivities simple but luxurious, a visit to Stubbe Chocolates will provide some decadent chocolate treats or a fabulous cake.
Many bakeries will be carrying seasonal desserts. Thyme & Again and Strawberry Blonde Bakery are popular spots to pick up ready-to-go desserts. Strawberry Blonde specializes in products that are 100% gluten free, nut free, vegan and kosher.
HAPPY HALLOWE'EN!
---
For more wine and food discovery from Jane Staples, visit www.bellovinoj.com
Header photo: iStock
Recommended Articles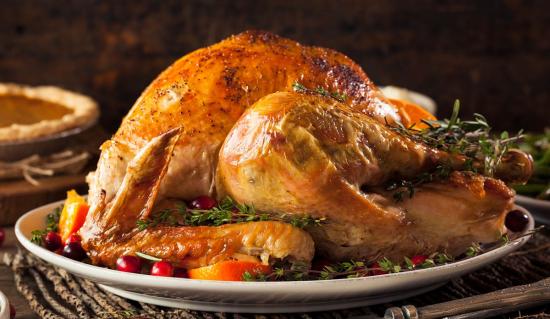 Fall cuisine means a return to heartier dishes, with casseroles, stews, roast red meats, and fall vegetables predominating on the menu
Read full story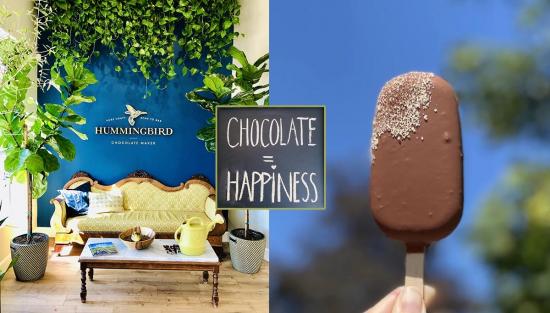 They say that money can't buy happiness. However, it can definitely buy chocolate, which will put a smile on your face!
Read full story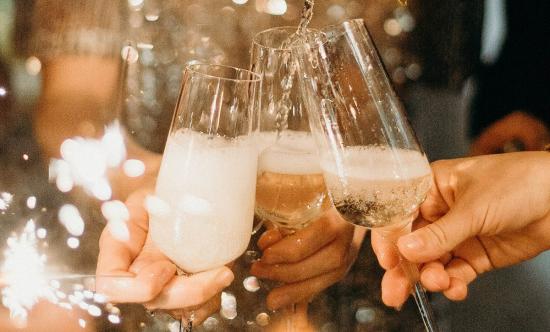 Nothing says "celebrations" like Champagne, but did you know that there are several wine options that will give the same sparkle at a fraction of the cost?
Read full story
Comments (0)
*Please take note that upon submitting your comment the team at OLM will need to verify it before it shows up below.