Spray-Net: Bringing long-lasting quality to your door
Spray-Net: Bringing long-lasting quality to your door
Have you ever wanted to spruce up your home's windows or doors with a fresh coat of paint only to be disappointed when it starts to peel a few seasons later? Thought about modernizing your exterior finishes but struggled to come to terms with the cost of replacing them?
Spring is here and it's the perfect season to revamp your home, without potential setbacks.
But how can you guarantee that the repainting will last, go on without streaks and be cost effective, without starting from scratch?
These are the dilemmas that Spray-Net founder Carmelo Marsala identified when he started out in the exterior painting industry as a student.
Now, Carmelo has come up with a solution.
Carmelo realized his customers' desire to repaint their doors and windows couldn't be done effectively with existing types of paint. He was aware in advance that the paint couldn't withstand the elements and eventual peel.
He saw first-hand there was a gap that needed filling and that customers needed more than just commercial latex paint and a brush-and-roller application.
He wanted to deliver the quality that customers desired while saving them the cost of replacing their functional siding, doors or windows.
"I knew there had to be a way to bring permanent, factory quality results to homeowners," he said. "After all, when you purchase brand-new doors and windows in a colour other than white, they've actually been painted in a factory. I wanted to do what was done in a factory, but on-site at the homeowner's doorstep."
Carmelo decided to take matters into his own hands, collaborating with paint chemists to formulate a unique range of industrial-strength coatings. Each one is designed for a specific exterior material and all have the innovative technology to adjust according to weather. With this technology, on-site painting teams have the ability to tweak the paint's formulation and chemistry to deal with the heat, humidity, and wind on that day and deliver prime results.
Spray-Net is able to make exterior siding, front and garage doors, stucco, windows and even brick appear like new within the day. Carmelo was finally able to satisfy his customers and make their houses into something that they truly felt great about.
Having won the International Franchise Association's NextGen in Franchising Global Competition and been named Top Young Franchiser by the International Franchise Association, the Montreal-based company has quickly become one of fastest expanding home improvement franchises in the nation.
Carmelo was rewarded for his hard work and dedication with the 2015 Air Miles for Business Young Entrepreneur of the Year award, as well as garnering a nomination for the 2014 Ernst and Young Entrepreneur of the Year.
Devin Andersen, franchise partner for the Ottawa-West territory, joined Spray-Net when a friend of his came across a Spray-Net flyer.
"I like that we can offer a product that is an instant return on investment for any homeowner," said Devin. "I could never have anticipated the satisfaction of seeing how happy people are with their transformations. As a business owner, my goal is to provide clients with products and services they feel they have invested wisely in."
Known for delivering factory level quality that maintains a permanent just-like-new finish no matter the surface, the company helps homeowners make their dream homes a reality.
"The beauty of our solution is that the price of a project is immediately outweighed by the resulting boost in curb appeal," added Carmelo.
With a 15-year warranty against peeling, and time-saving, streak-free spray equipment making one application equivalent to four traditional coats, it's supremely cost effective, boosting curb appeal without it costing an arm and a leg.
"Spray-Net is disrupting the paint industry as a whole," said Devin. "We are technical, innovative and environmentally conscious. We are a Canadian company and formulate all of our own products in Canada. When we explain what we do, the most common reaction is 'I didn't know that could even be done!'"
In the coming years, the brand promises to expand, and strive to help homeowners transform the look of their homes into something they can be proud of.
Recommended Articles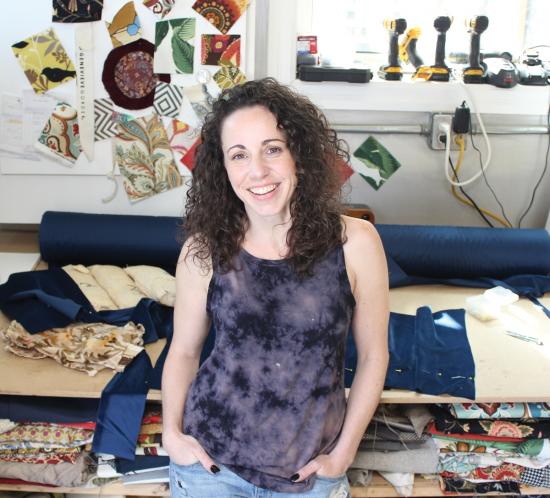 Brittany Martin of The Wooden Button Studio has been putting her spin on antique and mid-century modern furniture for four years, and her clients have come to know her for her fresh take on classic wooden pieces.
Read full story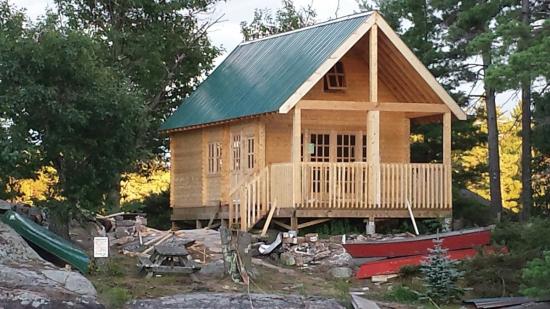 Cottage life could be called a Canadian institution. Summers spent in a cozy cabin with friends and family are practically a national pastime.
Read full story
Comments (0)
*Please take note that upon submitting your comment the team at OLM will need to verify it before it shows up below.