Standout Side Dishes
When you're hosting a dinner party or BBQ in the summertime, its important to have a few easy, healthy and, most importantly, delicious side dish recipes in your repertoire!
Side dishes are a great way to experiment with new-to-you flavours and show off your culinary skills. They are also important to have at the table as an option for your guests who may be vegetarian, vegan or have certain dietary restrictions. Don't get caught in a situation where you find yourself rummaging through the fridge at the 11th hour! Talk about stressful.
Courtesy of the incredible chefs at Weber, we have two delicious side dish recipes to share in celebration of the long weekend ahead!
These recipes are fantastic because they can be prepped in advance for easy assembly and take advantage of the grill for that unmistakably smoky flavour. Rather than running from the grill to the kitchen every few minutes preparing all the fixings, these recipes streamline the whole process.
Give them a try over the long weekend and be sure to let us know how it goes!
Roasted Corn and Red Pepper Salad
Serves: 4-6
Prep time: 20 minutes
Grilling Time: 14-17 minutes
Ingredients:
3 tablespoons unsalted butter, melted
1 tablespoon finely chopped fresh basil leaves
? teaspoon hot pepper sauce or ground cayenne pepper
Kosher salt
Freshly ground black pepper
2 ears fresh corn, white or yellow, husked
2 large red bell peppers
3 tablespoons extra-virgin olive oil
4 teaspoons fresh lime juice
1 tablespoon mayonnaise
1½ teaspoons spicy brown mustard
1 cup roughly chopped green cabbage
1 cup loosely packed baby arugula
½ cup loosely packed fresh basil leaves
4 scallions (white and light green parts only), finely chopped
Directions:
1. Prepare the grill for direct cooking over high heat (450° to 550°F).
2. Whisk the butter, basil, hot pepper sauce, ¼ teaspoon salt, and ? teaspoon pepper. Place both ears of corn on one sheet of aluminum foil, about 15 inches long, and brush the corn all over generously with the butter mixture. Wrap up the corn, crimping the edges of the foil tightly to trap the steam and prevent the packet from leaking.
3. Grill the corn packet and the bell peppers over direct high heat, with the lid closed, until the peppers are blackened and blistered all over, 10 to 12 minutes, turning occasionally. Remove the corn packet from the grill after 10 minutes. Put the peppers in a bowl and cover with plastic wrap to trap the steam. Let stand for about 10 minutes. Meanwhile, carefully unwrap the corn and return to the grill over direct high heat until browned in spots and tender, 4 to 5 minutes. Remove from the grill.
4. When the peppers are cool enough to handle, peel away and discard the charred skin. Cut off and discard the stems and seeds, then cut the peppers into ¼-inch dice. Cut the kernels off the cobs into a large bowl.
5. To the bowl with the corn, add the oil, lime juice, mayonnaise, mustard, ¼ teaspoon salt, and ¼ teaspoon pepper. Toss to combine evenly. Fold in the red peppers, cabbage, arugula, basil, and scallions. Serve warm or at room temperature.
Globe Eggplant with Sun-Dried Tomato Vinaigrette
Serves: 4
Prep Time: 15 minutes
Grilling Time: 8-10 minutes
Ingredients: 
4   sun-dried tomato halves packed in oil, drained and minced
2   tablespoons balsamic vinegar
1   tablespoon minced shallot
1   teaspoon dried oregano
1   teaspoon honey
Kosher salt
Freshly ground black pepper
Extra-virgin olive oil
2 globe eggplants, each about 1 pound, ends trimmed
Directions:
1. Prepare the grill for direct cooking over medium heat (350° to 450°F).
2. Whisk the vinaigrette ingredients, including ¼ teaspoon salt and 1/8 teaspoon pepper. Add ? cup oil in a steady stream, whisking constantly to emulsify. Set aside.
3. Cut the eggplants crosswise into ½-inch slices. Brush both sides of each slice with oil and season evenly with ¼ teaspoon salt and ¼ teaspoon pepper. Grill over direct medium heat, with the lid closed, until well-marked and tender, 8 to 10 minutes, turning once or twice. Place the slices on a platter. Immediately spoon the vinaigrette over the top. Serve warm or at room temperature.
For more information and delicious recipes, visit weber.com.
©2013 Weber-Stephen Products LLC. Recipe from Weber's New Real Grilling™ by Jamie Purviance. Used with permission.
Recommended Articles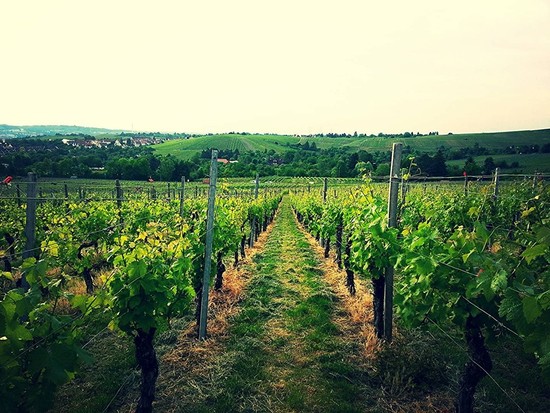 Join our Savvy Sommeliers for a day discovering Prince Edward County on Saturday May 8.  The Savvy...
Read full story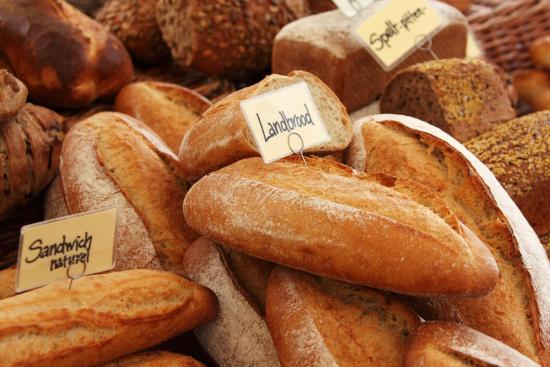 With 20-years writing about Ottawa life we think we have a pretty good idea of the best of what this city has to offer. In this new weekly summer series we'll share it with you. From our top picks of hotels, live music venues, local brews, bands and more, check, share and discuss #OLMBest every Monday!
Read full story
'Smell that? You smell that?' 'What?' 'Bacon, son. Nothing else in the world smells like t...
Read full story
Comments (0)
*Please take note that upon submitting your comment the team at OLM will need to verify it before it shows up below.