Top Stories
Studio Space Ottawa launches their Capital Campaign to serve more artists
Studio Space Ottawa launches their Capital Campaign to serve more artists
by Kathy Bergquist and Christos Pantieras
---
Studio Space Ottawa (SSO) is a young organization, the new kid on the block, and like all kids, it's full of energy and ideas, and it's growing fast.
It was around this time two years ago when rumblings of a potential new art studio location, one that could house many, started filtering into the community. Posts were shared on social media and emails were flying back and forth. Many hopped over to Kaladar Avenue to view the space, which left much to be desired. The former tenant was a Midway and party rooms were now empty, bumper cars were idle, and games were left unplugged. But studio spaces? For that to happen there was a lot of work that needed to be done and, most importantly, there was to be a lot of trust among all those involved. But where there was vision, there was also a symbiosis.
The property managers, Stonewater Properties, see artist studios as a great use of this industrial building -- it's a 1956 structure that no longer suits the way many industries work, but the lands are still zoned as 'employment lands'. The needs of the artists and of the property managers converged, and everyone was smart enough to see it. Working together was mutually beneficial.
What makes this area and this building ideal is that it's been underserved by the arts and there's huge pent-up community support. The location of 2477 Kaladar Avenue, at the edge of Ward 17, is accessible by many modes of active, public, and private transport. The legacy industrial area is transitioning away from traditional uses and the massive buildings lend themselves to a concentration of creative uses; a vibrant arts hub is a definite possibility, and SSO is a de facto nucleus for these kinds of endeavours. It helps that a brewery and kitchen is right next door to add to the vibe.
"Without access to a studio space, I would not be able to accept and participate in upcoming group exhibitions."
—
Tiffany April, Artist, MFA.
SSO's momentum was strengthened by attaining Provincial not-for-profit status in July 2019. Artists started to move in that Fall and SSO's Grand Opening celebration was hosted on October 25th, 2019. The inaugural launch consisted of 20 studios occupied by 22 artists working in painting, photography, fabric art, mixed media and new media. Two more studios were subsequently added on the first floor of the building in January 2020 — a shared clay studio and a welding studio. The entire project, referred to as Phase 1, was a massive leap of faith by all parties, and one that paid off.
"I have had increased media exposure and interest in my work through my membership at SSO." —
Jadzia Romaniec, Artist, BFA.
SSO is incorporated as an "Arts Service" whose mandate is to build studios to meet the needs of visual artists in Ottawa. To achieve this a three-year Strategic Plan was established and SSO received outside guidance to help accomplish its goals. The Board attended a custom-tailored workshop facilitated by fundraising coach Jenny Mitchell of Chavender, made possible through a Capacity Building Grant from the City of Ottawa, and the organization is being mentored by Tam-Ca Vo-Van, director of Saw Gallery, under the Arts Build Ontario Creative Spaces Mentorship Program. With these resources to back them up, SSO has started to pursue Phase 2 of their studio expansion.
PHASE 2
There are unoccupied spaces adjacent to the areas currently occupied by SSO. The organization has their sights set on these as they're a sensible choice for growth. The initial step towards expansion occurred in the Fall of 2020 with the "Funfair Bag" fundraiser. Inspired by the indoor Midway that was the previous occupant of the building, SSO put together a whimsically themed tote bag that included carnival elements, such as candy apples and cotton candy, and artwork donated by SSO artists. The initiative was tailored to the kid and art-lover in all of us and it was quite a success! The organization raised over $5,500 in two weeks and those funds allowed them to convert a former nerf cannon catastrophe room on the first floor into a second ceramics studio. On December 1, 2020 a group of six ceramic artists moved into this shared space. With two ceramic spaces now occupying the first floor, the kilns have been running hot!
"This is a space full of possibilities."
— Vivian Törs, Photo-based artist, SPAO Grad.
Phase 2 of the expansion plans also includes the addition of four more studios to complete the first floor, an area that will be designated for sculptural and printmaking practices. On the second floor there is an industrial kitchen with high ceilings and dedicated ventilation. This will accommodate four to five studios for oil painting and analog photography, and a spray booth. The funding of these new studios is the responsibility of Studio Space Ottawa.
MAKE + SPACE = CREATE!
To raise the capital needed for these new studios SSO has launched a capital campaign called "Make + Space = Create". The goals are lofty with a 50K target, but SSO has a promising start with a committed matching donation of up to 10K from a private investor.
For donors in the higher target categories one of the perks is SSO's Art Loan Program. Donors will be able to select artwork from a pre-selected inventory for a one-year loan. SSO will handle all aspects of the loan from start to finish. Many SSO artists and Board members have offered access to their work, including: Tiffany April, John Archer, Kathy Bergquist, Rocky Bivens, Christine Fitzgerald, Atticus Gordon, Christos Pantieras, Jadzia Romaniec, Lorena Ziraldo, and others.
To effectively communicate their initiative, SSO is hosting two virtual information sessions for potential donors to attend and hear about the organization's goals and plans. They are each 30-minutes in length (via Google Meet) and attendees can join either session. One need only RSVP at info@studiospaceottawa.ca to indicate their preferred date and to receive the link. The agenda can be viewed at: www.studiospaceottawa.ca. The dates and times for the Virtual Information Sessions are as follows:
Wednesday, March 24 @ 7 p.m.
Sunday, March 28 @ 2 p.m.
Of course, all are welcome!
It is important to note that Studio Space Ottawa is not a registered charity, therefore the organization cannot issue charitable tax receipts. However all financial support, whether big or small, will be acknowledged in a variety of ways. This includes recognition on SSO's website, a donor board, and studio dedication plaques.
Studio Space Ottawa's motto is "Working Spaces for Working Artists" and there's room for even more studios and artists at 2477 Kaladar Avenue. With this capital campaign and the financial backing of the community, SSO will continue to meet the needs of artists in the Ottawa Visual Arts Community by providing access to studios that are affordable, stable, safe, and open-to-all.
There is a Phase 3, but one giant leap at a time.
---
Kathy Bergquist and Christos Pantieras are Ottawa-based visual artists and members of the SSO Board of Directors.
Photos: Christos Pantieras
Recommended Articles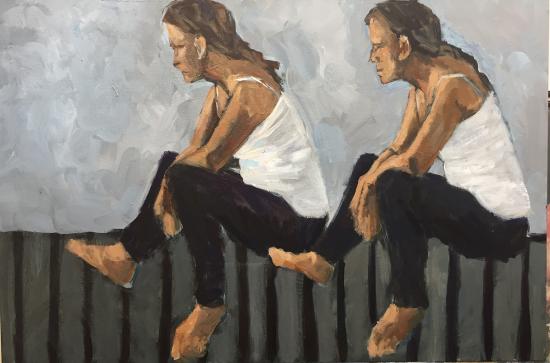 November 1, 2020 marks the kick off to Studio Space Ottawa's fundraising campaign with the goal of building more spaces for Ottawa visual artists.
Read full story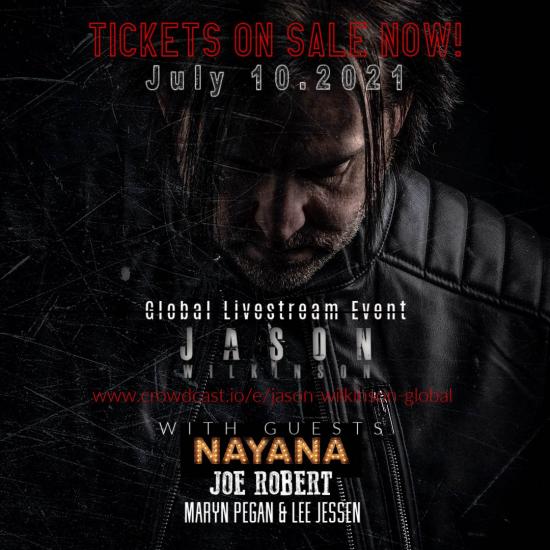 Postponed three times due to Covid, July 10 is the date for an evening of live, local entertainment!
Read full story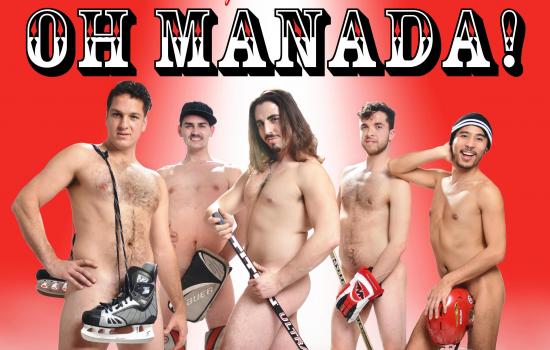 Male Burlesque Troupe Invites Justin Trudeau to Patriotic Strip Show Oh Manada!
Read full story
Comments (0)
*Please take note that upon submitting your comment the team at OLM will need to verify it before it shows up below.