Sports
SummerSlam brings the heat
SummerSlam brings the heat
Photo: Becky Lynch (credit: WWE)
---
My name is Keith….and I'm kind of a 'Big Kid'. I mean that has to be my explanation. How else do you account for me 'fan-boying' this past weekend in Toronto at all of the World Wrestling Entertainment (WWE) events I attended?
Canada's largest city did a phenomenal job hosting WWE's second largest event of the year, SummerSlam, as well as a host of other WWE related events. Not only did the event attract a lot of people from the GTA but I was constantly running into people from the Nations Capital that I know, to say nothing about the people who came from across the globe from this event.
Saturday night was the NXT Takeover pay per view event and the main event between Adam Cole and Johnny Gargano blew the roof off Scotiabank Arena. Cole and Gargano treated fans to a master class in wrestling. It was a two out of three falls match where the third and deciding fall was contested in a barbwire steel cage match. This was my favourite match of the weekend.
The entire weekend was a dream for a WWE fan. There were many events including 'meet and greets' where fans could meet their favourite superstars.
As accredited press, one of the great opportunities I had was to interview several of the superstars. I had the chance to speak with Matt Hardy, Sonya Deville, Mandy Rose and WWE Hall of Famer, Trish Stratus.
Ottawa Life Magazine: You have been very fortunate, well maybe that isn't the right word, but fortunate and lucky to have had a very long career, where a lot of your colleagues have not. What do you attribute that to?
Matt Hardy: As you said I have been fortunate. Some of it is luck and some of it is me being wise on calculated risks I have taken. I think as I have gotten older I have gotten much much smarter.
How do you feel about the product today? We know there is competition in the form of AEW (All Elite Wrestling) How do you feel about that?
MH: First and foremost I think competition is a great thing as it pushes everyone to be better. It's good for the performers, it's good for the industry and it's good for the fans. No one is really going to compete with WWE because we are so globally entrenched. It's another program that will have a TV spot and it will help push our people which is very important and needed. I feel like we have the greatest talent roster ever assembled and the athletes truly are amazing. Sometimes I feel we need to focus more on the entire roster and focus on making everyone a star. Everyone is as important as we make them out to be. I feel that's one of the issues that plagues us today in some ways. There isn't one top draw like The Rock or Stone Cold. In my opinion, I think we should focus on trying to make everyone a star much like the Attitude Era was.
You were a part of one of the biggest Wrestlemania moments when you returned with your brother. Can you talk about that? What was that like?
MH: That moment was really magical. And one of the important things about that moment is that it was kept on the down low. It was a confidential surprise. We knew about it for four weeks and when we came down the aisle it was so exhilarating and almost intoxicating as we could see the fans flipping out. That was legit shock. To garner that type of reaction from tens of thousands of people was unreal.
Especially in an age where if someone sees you at the airport they are tweeting out a picture
MH: Exactly!
One of the things I love about WWE is your commitment to community. What is a charity you feel passionate about?
MH: We do an absolutely incredible job with the Make a Wish Foundation. And because my Mom died of cancer when I was young I've done a lot of work with the American Cancer society.
Mandy, congrats on your success. How are you enjoying your time here?
Mandy Rose: Thank you. It's been amazing. It's been quite the journey. Starting on Tough Enough (Their reality show to find the next WWE Superstar), to getting signed with WWE, being put on Total Divas (WWE's show that takes a behind the scenes look at the lives of the female superstars) training at NXT ,the performance centre to being put on Raw with 'Absoluiton' (her tag team with Sonya Deville) and now on Smackdown. I'm super grateful and blessed and excited for what's to come.
One of the great things about WWE is the amazing female empowerment. Talk about that. Women have gone from 'Bra and Panties Matches' to main eventing Wrestlemania.
MR: It raises the bar for all of us and makes us want us all to be at that spot. It makes us more competitive and driven and it's a wonderful time to be a woman!
What charities are important to you?
MR: Before this, I worked with a lot of children. I was doing Early Childhood Education and I have a Bachelors in Speech Writing Pathology so that was always my first love to work with children. A lot of our fan base is children and I enjoy things like 'Be a Star' rallies, which are really fun. We go to schools and Boys and Girls clubs and talk about anti-bullying and inclusion and it's nice to hang out with the kids and share our stories. It helps when someone like myself had an experience and I can share that with kids and talk about how to prevent it.
Sonya, tell me about your experience so far with WWE
Sonya Deville: It's been amazing and a dream come true. Four years ago I was bartending in LA and training to fight MMA and doing that whole hustle and it was fun but nowhere near as rewarding as what I am doing now. Not only do I get to perform in the ring and get to be an actress and a fighter, which are both my passions in one but I get to the stuff with the fans, like 'Be a Star' and the meet and greets.
One of the things I love about your Instagram is you are always re-posting pics with fans. You have a special connection with your fan base. Can you talk about that?
SD: I have a very loyal fan base. I have the best fans in the world. I realize that without them I wouldn't be where I am today. I am really grateful for their love and support and anything I can do to give that back to them I will do for sure.
What charities are important to you?
SD: Be a Star because I love kids.
Do you still have an interest to try UFC or are you good now?
SD: I was an MMA fighter for 3 years before I started with WWE, I'm 25 years old now. Never say never, I have to do it all. My heart and my focus is on wrestling right now.
If you could look in a crystal ball, where do you want to see your character in 6-12 months?
SD: I'd like to see Mandy Rose and I get the Women's Tag Team championship. I'd also like to see our friendship and our bond come across more on TV. I'd like to share more with the fans who we are.
Would you agree that there has probably never been a better time to be a woman in WWE?
SD: Yes. Every generation of WWE and what women have done is incredible but I want to be right here, right now. This is the forefront and the change is happening now!
Trish, 17 years ago at Wrestlemania 18 I met you at Fan Access and here you are still holding it down. What is it about you that we love so much because where 17 years later you're still here
Trish Status: You tell me what it is about me that you love so much that 17 years later that I can still get the love
(Editors Note: Trish Stratus totally just flipped the script)
I think it's a number of things. I think first of all it's your personality and your ability to connect with an audience. Second of all it's 'what you see is what you get'. I don't think you're putting on a different persona but it's an extension of who you are. You're phenomenally talented, you're great on the mic, you find ways to make us smile, you're great with your fans. That's what I adore as a fan. What do you adore as a performer.
TS: That's amazing! All of the things you talked about. Those are the memories I want to leave people with. I came up as a wrestling fan. I want to leave people with the experience that I would have wanted as a fan. With this opportunity to perform in front of my hometown crowd I want to leave them with a memorable match and a memorable experience and I want to evoke an emotion where they will remember how this match made them feel.
They say it's your last match but is it?
TS: Yes. I just feel like you couldn't put a more perfect scenario together for me have a little bookend here. It's two generations facing off. You've got two of the most decorated females facing off. She is the top of her time, I was arguably the top of my time. And it's in my hometown in the second biggest Pay Per View. It's the perfect time to say 'Thank you and Good night'
We have always looked at 'Baton Passing'. Is there someone who stands out to you right now?
TS: Charlotte Flair obviously. I respect her as an athlete and a performer. She already has a Hall of Fame Career and she has many years left. I am honoured to be a part of her journey.
What a fantastic weekend in Toronto. What a fantastic weekend for WWE fans new and old. A great time had by all. Especially for the big kid in me!
NXT Takeover Toronto results:
Street Profilts defeated The Undisputed Era to retain the NXT Tag Team Titles.
Io Shirai defeated Candice LeRae
Velveteen Dream defeated Pete Dunne and Roderick Strong to retain the NXT North American Championship​​​​​​​
Shayna Baszler defeated Mia Yim to retai the NXT Women's Championship
Adam Cole defeated Johnny Gargano in 2 out of three falls match for the NXT Championship
SummerSlam results:
Becky Lynch defeated Natalya to retain the WWE Raw Women's Championship
Goldberg defeated Dolph Ziggler​​​​​​​
AJ Styles defeated Ricochet to retain the WWE United States Championship​​​​​​​
Bayley defeated Ember Moon to retain the WWE Smackdown Women's Championship
Kevin Owens defeated Shane McMahon
Charlotte Flair defeated Trish Stratus​​​​​​​
Kofi Kingston and Randy Orotn ended in a double countout​​​​​​​
'The Fiend' Bray Wyatt defeated Finn Balor​​​​​​​
Seth Rollins defeated Brock Lesnar to win the WWE Univesal Championship
Recommended Articles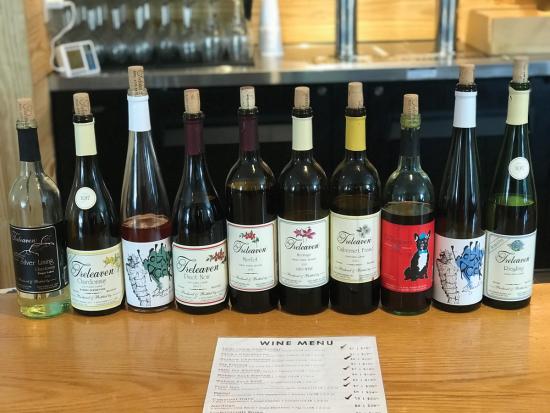 Wherever this season of road trips takes you, make sure to stop in Cayuga County.
Read full story
This weekend, the home of the NBA Champion Raptors, will see the top stars of the WWE broadcasted to a world wide audience as this card is stacked.
Read full story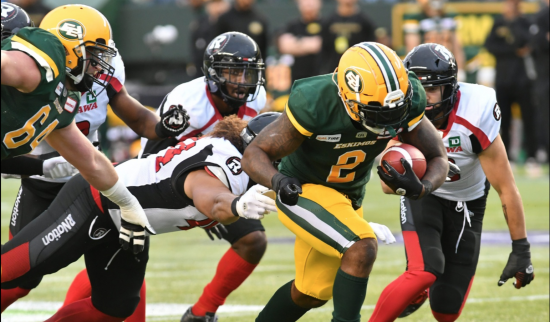 The Edmonton Eskimos kept Ottawa out of the endzone with less than a minute remaining to win 16-12.
Read full story
Comments (0)
*Please take note that upon submitting your comment the team at OLM will need to verify it before it shows up below.