Games
Super Bowl 54 odds: Lamar Jackson is likely to win the MVP title
Super Bowl 54 odds: Lamar Jackson is likely to win the MVP title
Hailing from Pompano Beach, Florida, Lamar Jackson had been one of the most anticipated players in Super Bowl 2020. The 23-year-old quarterback had been dubbed as the reason why the Baltimore Ravens had led this year's conference. During the 2018 NFL Draft's first round, the Ravens selected him as the 32nd overall pick.
He started as a backup in his rookie season but became the Raven's starting quarterback when starter Joe Flacco obtained an injury. As the season played out, he was able to close the AFC North division title, subsequently becoming the youngest quarterback at the start of the playoff game. In 2019, he held an NFL record with the most rushing yards by a quarterback in a season.
As different Super Bowl odds began appearing online, the odds for MVP is no exception. Lamar Jackson had been a fan favorite, passing fellow MVP candidate Russel Wilson on the list. His impressive performance skyrocketed his position on the list.
Early Professional Career
It was on January 5, 2018, when Lamar Jackson announced that he would join the 2018 NFL Draft. Despite his abilities, some draft experts doubted his skills at being a good quarterback. They had suggested he switch positions, but Jackson was adamant about his decision. He refused to run drills during the NFL Scouting Combine, focusing on displaying his passing skills.
While relieving Joe Flacco, he finished the victory against Buffalo Bills with 39 rushing yards and 24 passing yards. In Week 7, when the Ravens narrowly lost to the New Orleans Saints with a score of 24-23, Jackson managed to score his first NFL touchdown on a 1-yard run.
He made his first NFL start on November 18, 2018, against the Cincinnati Bengals, still on the place of Flacco. With one interception, he went 13 for 19 for 150 yards and rushed 117 yards. His performance was a franchise record for the Ravens for rushing yards by a quarterback in a single game.
Favorite MVP Contender of the Season
On Week 1 of the 2019 season, Jackson's performance against the Miami Dolphins placed him on the top spot. The second-year quarterback, after going for 17 of 20 for 324 passing yards, with five touchdowns making a team record for the Ravens. He became the youngest player in NFL history to have a perfect passer rating.
It didn't only catch the attention of the people surrounding the league. Oddsmakers took notice of his performance. After Week 1, Jackson's odds for MVP skyrocketed.
In Week 2 against Arizona Cardinals, Jackson was able to rush for 120 yards, throwing for 272 yards and two touchdowns. The Ravens' won with a score of 23-27, earning a franchise record with the most touchdown passes because of Jackson's two touchdowns.
In Week 6, Jackson finished with 152 rushing yards, 236 rushing yards, and a rushing touchdown. They won against the Cincinnati Bengals. This performance made him the first player in the history of the NFL to achieve such feats. With a pass of more than 200 yards, 150 rushing yards, and a rushing touchdown, it was more than any player to accomplish in Week 6.
After the match with the Seattle Seahawks, Jackson held +140 odds ($100 bet wins $140). He led the Ravens to an 8-2 record, setting and edge against the Seahawks' quarterback Russell Wilson.
In Week 8, the Ravens had to face the unbeaten New England Patriots. A 163-yard throw, two touchdowns, and rush for 61 yards, they won with a 37-20. He was awarded his 2nd AFC Offensive Player of the Week for his performance.
His versatility as a player made him put impressive numbers during this season. Jackson had completed 66.3% of these passes for 2,258 yards with 19 touchdowns and five-interception in ten games. In the overall rank for most rushing yards, he placed 10th with 788 yards and six rushing touchdowns.
Despite sitting for most of the final quarter, Jackson and the Raven managed to overwhelm the New York Jets. In the 42-21 victory, Jackson managed to score 212 passing yards for five touchdowns. He also had eight rushes for 86 yards, and successfully able to break Michael Vick's rushing record for a quarterback. The five touchdowns he was able to make in the game made him the sixth player to have three games with five touchdowns in a season since the merger.
When the postseason started, Jackson still led the top spot of the odds. Following him firmly in the list were Patrick Mahomes with odds of +500, Drew Beers with +800, and Jimmy Garoppolo with +800.
Takeaway
Since his transition from rookie to starting quarterback, Lamar Jackson had been continuously proving himself. Piling record upon records with ridiculously impressive numbers during his games, he led his team to be a top contender for the Super Bowl. It is no doubt that his hard work and skill paid off, leaving him highest on the list for this season's MVP.
Recommended Articles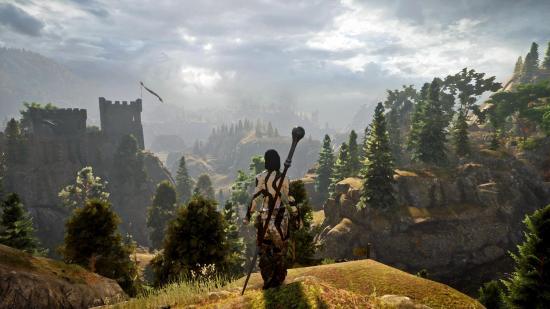 The world of Thedas is a mess, and someone has to fix it. OLM's Isabel Payne heads back to the Dragon Age and writes about what makes Inquisition one of her favourite games.
Read full story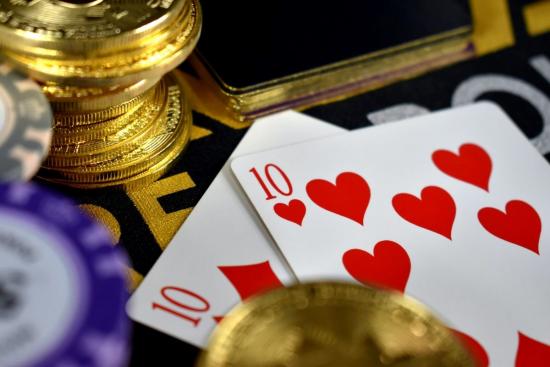 Since online casinos are growing and more games are being developed and updated each day, choosing the best games can be difficult.
Read full story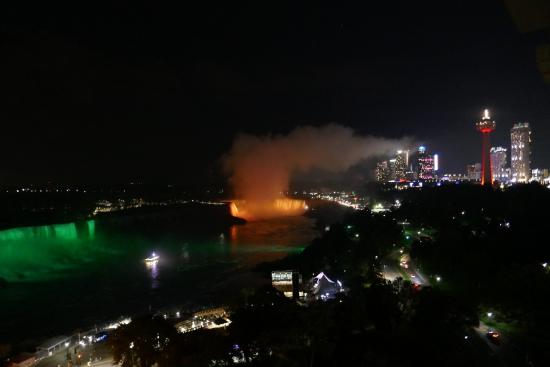 While various areas of Canada's economy are experiencing sluggish growth, in part due to a global slowdown, one area that is in rude health is the gambling industry.
Read full story
Comments (0)
*Please take note that upon submitting your comment the team at OLM will need to verify it before it shows up below.