Arts & Events
Taiwanese Canadian Comedian Ed Hill to perform at Ottawa Fringe
Taiwanese Canadian Comedian Ed Hill to perform at Ottawa Fringe
Canadian comedy changed twenty-odd years ago when Russel Peters brought his brand of multi-cultural humour to the stage before exporting it to worldwide audiences. Peters made jokes about how South Asian his parents were, and the themes of his jokes were very Canadian. Peters might have opened the door to this style of self-deprecating cultural humour, but there hasn't been anybody who's been able to hit the mark since.
Until now . . . Enter Ed Hill.
Hill is a Taiwanese Canadian comic whose jokes are tied to his split identity as a Taiwanese-born kid with extremely traditional parents who grew up in Canada. When Hill and his folks immigrated in the 90s, his mom and dad changed their names to Candy and Smiley. Hill points out that his father took an ironic name, as he never smiles. Hill's parents were the focus of his first standup special, Candy and Smiley.
Candy and Smiley includes hilarious jokes about growing up with very authoritarian-minded parents. The story of when Hill told his father he wanted to be a musician is brutal and almost cringe-worthy, yet hysterical. There are also typical of Asian-Canadian stereotype jokes, like Hill reminiscing about watching movies as a kid: "I didn't know DVDs came in packaging until I was 25," an obvious reference to pirated DVDs.
Mentor Louis Anderson encouraged Hill to talk about his folks, saying that it transcends barriers since almost everyone has a family. The special is hilarious and intimate, partly because he planned to film it at the beginning of March 2020, then Covid hit, and instead of a live audience, he had a small gathering of friends watch his routine as it was filmed.
Hill is premiering his new act, Stupid Ed, on Sunday, June 19th, as part of the 2022 Ottawa Fringe Festival, where he will be doing six separate performances of the routine.
According to Hill, the new material is different because "the new show really focuses on me and the relationship with the female figures in my life, and metaphorically my relationship with Canada." Hill explains that although people see him as a Taiwanese immigrant, he grew up in Canada, and when he goes to Taiwan, people regard him as a westerner. He says that his metaphorical father is Taiwan and his figurative mother is Canada.
Hill says this new show is a "hybrid look" at Canada because we're all immigrants, "it's as Canadian as it gets in some ways."
Hill jokes that his parents are sort of coming around to him being a comedian. His father, not wanting to commit to Amazon Prime, pirated his last special, and his mother only wanted to watch the parts she was in — hard to distinguish in a comedy special!
Although the show may be partly an ode to Canada, being Taiwanese has influenced his humour. Pointing out that the capital Taipais' nickname is "tragic city" and that there is a sense of tragedy in the national consciousness. "We are a people with our own perspectives and triumphs and struggles, but everyone sees us as part of something else." Hill says this feeling leads to a "bittersweet flavour in the culture, and that's the experience you'll see in my comedy."
Hill is involved with Taiwanfest, the annual Taiwanese cultural festival held in Toronto and Vancouver, and has toured Taiwan, performing his standup routine. Still, he says the island is not quite used to stand-up just yet, and there's only one club, so most of his shows happen at improv theatres and restaurants.
This is Hill's first time performing a full-length set in Ottawa. Make sure not to miss this hilarious comedian's new set, and check out Ed's special Candy and Smiley on Amazon Prime.
---
Catch Ed Hill performing Stupid Ed at Ottawa Fringe Festival (June 16-26, 2022)
WHERE: Club Saw, 67 Nicholas Street, Ottawa
WHEN: June 19th, June 20th, June 22nd, June 23, June 25th, June 26th
PRICE: $12 — Click here for tickets
Recommended Articles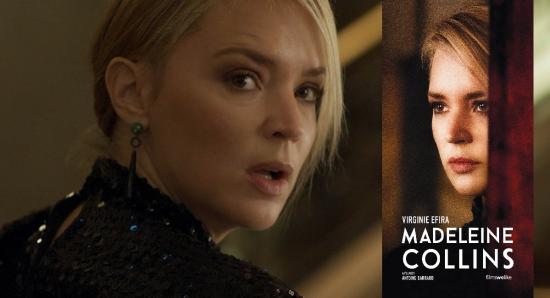 Virginie Efira is the best current actress that you have probably never heard of.
Read full story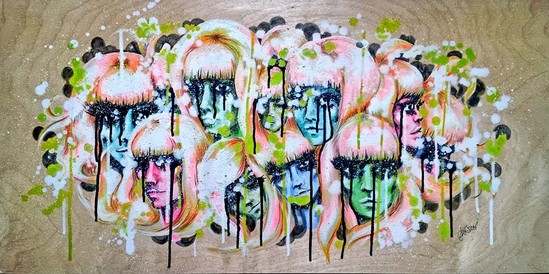 Ottawa artist Jennie Lynn MacDonald's art is a force to be reckoned with. After attending fashion...
Read full story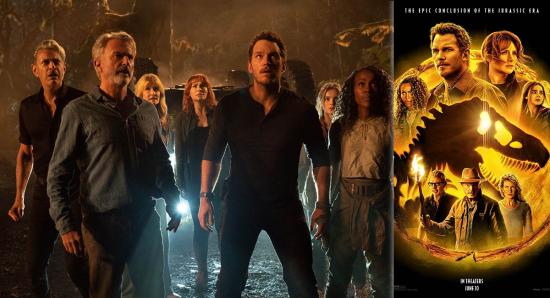 There are things to like about Jurassic World Dominion. There is also quite a bit not to like about it.
Read full story
Comments (0)
*Please take note that upon submitting your comment the team at OLM will need to verify it before it shows up below.