Travel
Take a Glance at Diwali Like Festivals Celebrated Worldwide
Take a Glance at Diwali Like Festivals Celebrated Worldwide
While Deepavali is all about crackers, sweets, lights, family get-together and lots of fun, have you ever wondered what goes on in the rest of the world? Is there any international festival which comes close to the festivities of our Diwali? Yes, there are more than ten festivals which are as bright and beautiful like Diwali. They are celebrated in different parts of the world. Some festivals will fall in the remaining months of 2017. The rest you can enjoy in 2018. Here the list goes.
Lantern Festival, China= Falling on the 15th day of the first lunar month, Lantern Festival of China is the most significant festival that comes after Chinese New Year. The most famous (and beautiful) activity during thenight is to watch various amazing Chinese Lanterns. And because, in every house, yuanxiao (a rice ball stuffed with various fillings) is prepared and eaten, the festival is also known as Yuan Xiao Festival. Also, called Shàngyuánjié, stunning lanterns, mainly in red, can be seen hanging outside every house or shop. Clowns, parades, acrobats and of course Chinese Lion and Dragon make it a must-visit festival.
Guessing riddles are a crucial part of the Lantern festival. People write all types of riddles on paper and paste it on colourful lanterns to let visitors guess. If a visitor has an answer, he/she can pull the paper and let the organisers verify the answer. If the answer is right, get ready to receive lots of exciting prizes.
Date of Lantern Festival = 02ndMarch 2018
Las Fallas, Spain= Does you enjoy the smell of gunpowder? Do lights literally 'light-up' your mood? If the answer is yes, then Las Fallas of Spain is your kind of event—a smoky and loud festival where the entire town is set ablaze.
The festival revolves around the creation and destruction of ninots (dolls and statutes) of corrupt politicians and terrorists, which are made of paper and grass. It is a festival which is celebrated for two weeks and displays a myriad of spontaneous firework.
Date of Las Fallas = 15th-19thMarch 2018
Purim Festival, Israel= There was a king, called, Haman, in Persia (now Israel) who was cruel and wanted to kill the entire people of the country. However, they were saved, and the Purim festival is celebrated every year as a mark of victory. One of the biggest and renowned festivals of Jews living in Israel and Palestine, the day is celebrated with lots of fun and joy. The parades are organisedeverywhere, and great fireworks are the main attraction point.
Date of Purim Festival = 1st-2ndMarch 2018
Festival of Light, France= Lasted for four nights, this light festival is celebratedin thehonour of the Virgin Mary, the mother of Jesus. People adorned their houses and illuminated windows with candles and lamps.
At night, street lights are put off, and the candle lights brighten up the entire street and produce a spectacular effect.
Date of Festival of Light = 7-10thDecember 2017
Keene Pumpkin Festival, Ontario= It is an extension of the Halloween celebration with a difference that people participate in the pumpkin pyramid making competition and decorate it with lots of lights.
Here you can find live music, games and the beer garden, which are enough to entertain you.
Date of Keene Pumkin Festival = 14thOctober 2017
Hogmanay, Scotland= While, for the rest of the world, 31st December is New Year's Eve, for Scotland people, its Hogmanay! From fabulous fireworks, amazing street parties to torchlight procession, the festival is all about 'party, party and party.
Here are some interesting traditions associated with the festival like the first person to enter the house after midnight should bring gifts. Also, the person should be a tall and dark man. In case, your first visitor is a small blonde man or woman, bad luck will follow you in the new year.
It is believed that blazing fire burns the bad spirits of the previous year and invites the good spirits for the near year.
Date of Hogmanay= 31stDecember 2017
Bala Chaturdashi, Nepal= Celebrated at PashupatinathTemple near Kathmandu, the festival is held in late November or early December.
A beautiful array of small wick lamps marks the onset of the festival. Throughout the night, pilgrims dance in the lights of the lamps and chant the name of Lord Shiva.
Date of Bala Chaturdashi = 17thNovember 2017
Day of the Dead, Mexico= It is a day when you can 'spend' time with your deceased family members. It is believed that the gates of the heaven are opened at midnight on 31st October, and the spirits of all the deceased children can reunite with their families for one day. On 2nd November, the spirits of the adults come down to enjoy the delicious food and beverages specially made for them.
Living people decorate coffins of their deceased loved ones with flowers and lights. Coffins of deceased children are adorned with toys. The entire family assembles at the graveyard to 'receive' their relatives (of course, dead ones!).
Date of Day of the Dead = 31stOctober – 02ndNovember 2017
Carnival of Venice (or Venice Carnival), Italy= An annual event held in Venice, it is one of the most colourfulfestivals of masks and costumes which is attended by people from all walks of life.
Splendid light decorations, masked parties, live bands, flamboyant boats are the highlights of this event which is attended by people across the globe.
Date of Carnival of Venice = 27thJanuary – 13thFebruary 2018
Aomori Nebuta Matsuri, Japan= Surely, Japanese love celebrating their festival with great fanfare. Aomori Nebuta is a Japanese fire festival which is popular for its grandeur among people. Paper floats are paraded throughout Aomori, and each float is lit up with hundreds of stunning lights, which produces a breathtaking view.
Beautifully dressed up Haneto (nebuta dancers) along with drummers and flutists follow paper floats around the city. On the last day of the festival, nebutasare placed on boats, and the amazing fireworks light up the sky.
Date of Aomori Nebuta Matsuri = 02nd– 7thAugust 2018
Loy Krathong, Bangkok= One of the most scenic festivals in Bangkok is Loy Krathong when people assemble around the rivers and canals to pay homage to the goddess of water by releasing lotus shaped rafts (i.e., krathongs) onto the water. These rafts are stunningly created and decorated with candles and flowers
Undoubtedly, the sight of thousands of krathongs and their dancing candles floating on the water luminosity beneath a full moon night is truly incredible.
Date of Loy Krathong = 03rdNovember 2017
Indeed, the festival is a time to exuberate your mundane life, and the festivals mentioned above would 'brighten' up your life throughout the year. Once your Diwali festivities are over, you can visit any of the above places to become the part of their festival. But make sure that you buy a travel insurance policy before leaving the country.
Yes, the festival is all about fun, but unforeseen events can happen even when you are travelling to have a gala time. When you travel to a foreign location, you make yourself susceptible to risks like loss of passport, baggage loss, personal accident, and many such other perils. When you are in a foreign country, and that too at the time of the festival, you might find it impossible to say no to shopping. But what if someone steals your cash? Or, you lose your wallet that contains your passport as well?
Without, any help, you would have to deal with the losses by own. However, the situation would have been different if you had a travel insurance policy. Your one call to the insurer would have taken care of all your worries! Similarly, if you fall sick or meet with an accident and needs to be hospitalised, your travel insurer would cover your medical expenses also.
Without spoiling your travel plans (and festive mood also!), an international travel insurance lends you its helping hand, which you would be desperately needed when you are stranded in a foreign land!
An international travel insurance policy is necessary if you only want to focus on the festival without thinking about unexpected events.
Take a cue from the above list and plan your travel itinerary. But don't forget to buy a travel insurance policy to secure your festivities!
Recommended Articles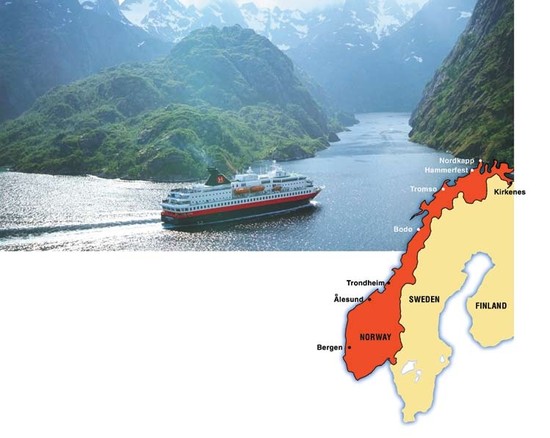 The 7 day cruise headed up the Norwegian Fjords past the Arctic Circle and ended in the northern...
Read full story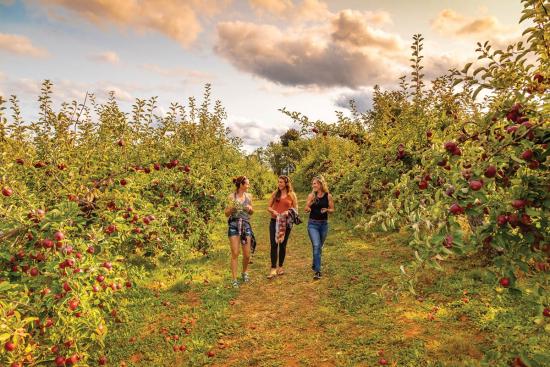 Fall is always a little extra special in Nova Scotia—including road trips.
Read full story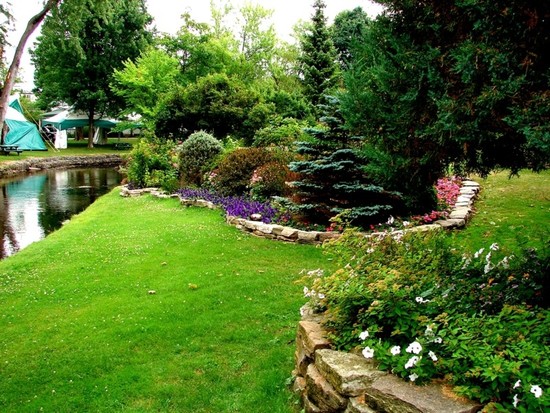 Lanark is known for its quaint communities and historic attractions, including mills and beautiful s...
Read full story
Comments (0)
*Please take note that upon submitting your comment the team at OLM will need to verify it before it shows up below.