Take a ride on the Underground Railroad
Above: Maryland State House. (RIGHT) Artist Michael Rosato's giant mural of Harriet Tubman on the side of the Tubman Museum and Educational Center, in Cambridge MD. Credit Maryland Office of Tourism
---
With the new school year being a bit (well, a lot) different, maybe you are still wondering what the heck to do with your kids, especially since some of them are only going half time. So, from time to time, Mom I'm STILL Bored will offer some suggestions. This edition is about history.
September 21 to 27 is Rail Safety Week in Canada.Rail Safety Week is an opportunity to remind Canadians to "exercise caution and vigilance around railways".
If that quote was said back in the 1850s and 1860s, it could have had an entirely different meaning. September is International Underground Railroad Month (decreed by the state of Maryland in the U.S.) and caution and vigilance definitely needed to be exercised back then around that secret network of routes to freedom.
International Underground Railroad Month is something we should adopt in Canada given an estimated 30,000 to 40,000 people entered Canada during the last decades of enslavement in the States. Between 1850 and 1860 alone, 15,000 to 20,000 people made it to Ontario to freedom. People settled in Niagara Falls, Chatham, Owen Sound, Windsor, Hamilton, Brantford, London, Oakville and Toronto.
For younger learners, it is worth underlining there was no actual railroad, it is was just called that way because it was secret and they even used code names. The terms "passengers," "cargo," "package" and "freight" were used for slaves. Passengers were delivered to "stations" or "depots," which were safe houses and those who helped escaping slaves in their journey were called "conductors."
One of the most famous conductors of all was Harriet Tubman. She was a force to be reckoned with. She escaped slavery and subsequently made some 13 missions to rescue approximately 70 enslaved people. Tubman herself spent ten years in Canada, in St. Catharines. She was (and remains) an icon for the fight for freedom for African-Americans as well as the fight for women's rights.
She and another freedom fighter, Frederick Douglass, came from Maryland.
The state of Maryland is steeped in history. Annapolis (the State Capital and beautiful coastal city with incredible sailing) has the oldest State Capitol Building still in use in the U.S. (dates back to the 1770s), the Basilica of the Assumption of the Blessed Virgin Mary in Baltimore is America's first Roman Catholic Cathedral, (it opened in 1821), and Francis Scott Key, who wrote the lyrics to the U.S. National Anthem (The Star Spangled Banner), was born in Frederick County, Maryland. That is just a start. Then there is the history of the Civil War and of course the rich history of the Underground Railroad.
Maryland is truly unique in the number of places that tell the stories of the heroic people who fought for freedom from slavery along the Underground Railroad. There are driving routes where you can explore its history and see for yourself what they had to endure along the way. (Maryland is about an eight and a half hour drive from Ottawa).
While the border between the U.S. and Canada will remain closed for some time, you can take your kids on the virtual journey along the Underground Railroad, and meet the incredible people like Frederick Douglass and Harriet Tubman and hear about others like James W.C. Pennington who escaped into Pennsylvania from Maryland, connected with the Underground Railroad, and reached safety. He attended Yale University, became a Presbyterian minister, officiated at Frederick Douglass' wedding and wrote the first history of African Americans.
Visit the Harriet Tubman Byway online (for now), for example, for a self-guided tour. The actual Byway winds for 200 kms through Dorchester and Caroline Counties on Maryland's Eastern Shore, then continues into Delaware before ending in Philadelphia. It highlights 45 historically significant sites linked to Tubman and others seeking freedom. The Byway was designated as one of the best driving tours in the nation by the US Federal Highway Administration for its scenic beauty and significant history. There is a Douglass route as well. That is just two of rich African-American historical experiences you can have.
When borders do open again and travel resumes, add Maryland to your list of places to visit. The history itself is worth the trip, but the state is also beautiful. The Chesapeake Bay driving loop is stunning (it also the largest estuary — where fresh and salt water meet in the U.S.) Kids will love the blue crabs. (The state has the largest population in the world and not surprising has a vibrant seafood industry given a coastal state).
The point is, there is lots to do and we can dream about it now but one day we will be able to see it in person. Until then, you can learn about its rich history online.
Recommended Articles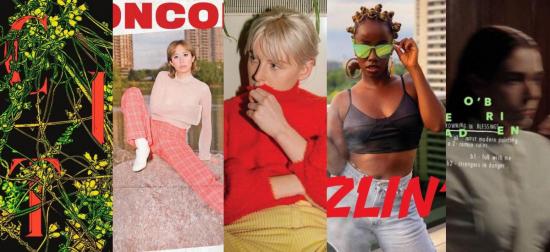 In our weekly music column, Owen Maxwell brings you five album reviews.
Read full story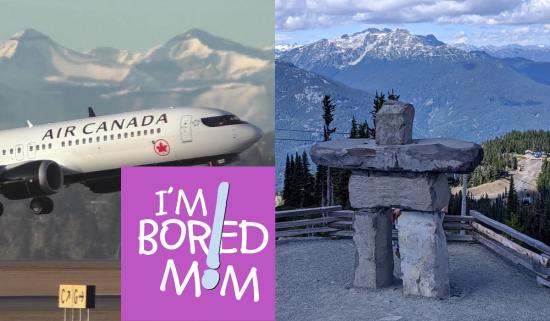 With seat sales to Vancouver on, I bit the bullet, and brought my daughter to BC. I couldn't be happier that I did.
Read full story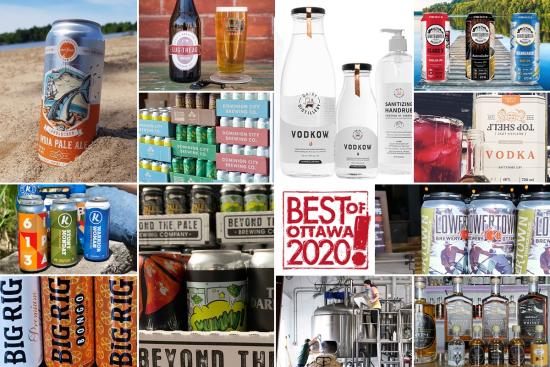 ?After over 20-years writing about life in Ottawa, we think we have a pretty good idea of the best of what this city has to offer. Check, share and discuss #OLMBest every week!
Read full story
Comments (0)
*Please take note that upon submitting your comment the team at OLM will need to verify it before it shows up below.