Talking jazz with Mike Essoudry
Just two years ago the Ottawa Citizen's Peter Hum suggested that local drummer Mike Essoudry was "downsizing musically". At the time, a musician who'd surrounded himself with big sounding big bands of up to ten members had decided to pair things down to something smaller. Even at that, there was still six of them on stage.
It didn't last long. Essoudry says he was hooked on the big brass band sound from New Orleans ever since playing the Montreal Jazz Festival in 1998. Even if he tried, there was no going back after that music got into him.
"Brass band is my thing," admits Essoudry. "It was the funkiest thing I have ever heard"
Following the music wasn't enough. He wanted to be part of the sound! What evolved out of that drive were his own large groups like his original octet and the infectiously jubilant Mash Potato Mashers, a band that could often be found marching through the city streets like a band of Pied Pipers with horns, a smiling crowd trailing behind them. These and other projects -not to mention the power and energy of his drumming- saw to it that Essoudry became a prominent figure in the local jazz scene not only as a drummer but also as a bandleader looking to round up some of the best performers Ottawa had to offer.
"I asked them all," reflects Essoudry on his dive into the wealth of local talent needed to populate the stage for the sound he was seeking.
"The size of the group is really predetermined. It has to be fairly large to get that brass band sound. The reality is that there are very few brass bands in Ottawa. Having an afrobeat, hiphop, brassband would be a never has been. Who could say no?"
His latest project is the 8-piece Bank Street Bonbons and it features seven –yeah, seven!- horns. Their sound is indicative of the type of groovy tracks James Brown laid down at the Apollo but also dips into the pallet of Brazilian jazz and Balkans beats. The description on the band's Facebook page pulls no punches on what you can expect when this group starts to play:
It's crazy time!

"After a show with us, we'll be in your ears for a long time!"
The Bank Street Bonbons will add a little sizzle to the TD Ottawa Winter Jazz Festival with a Saturday, February 12 show at the Mercury Lounge. Ottawa Life talked a little jazz with Essoudry before the weekend gig.
Ottawa Life: You are a staple of the Ottawa Jazz scene. How have you seen it develop / change since you've been active in the city?
Mike Essoudry: I think one of the main things that I've seen recently is that a lot more musicians are staying here in Ottawa especially some of the younger ones and are really trying to make a go of it. Some are coming back from bigger centers. This is all really enriching and energizing the jazz environment in the city. There are great musical opportunities here. There are great opportunities to collaborate here. And Ottawa is a really great place to be. Personally I've changed my own perspective on jazz throughout my time in music. I studied jazz music performance at university. I listened to all the great jazz stuff but the best thing that I "learned" was a certain approach to the practice of music that I apply to all the music I play. I had a great drum teacher Chris McCann tell me once, "always ask yourself: 'what if I did this?'" That is what permeates my instrumental playing and composition aesthetic.
How do you feel that scene is today and is there still an audience in town for jazz outside of the main summer and winter festival?
There's a few holes here and there but I think the scene in Ottawa right now is very healthy, actually. There's a wide range of jazz and improvised music that is happening right now. I think there is an audience still out there outside of the festival but it really depends on what type of jazz, where that music is taking place, and when.
What are some of the best venues in the city for jazz and why?
Bar Robo, they have great music on Wednesday nights and some Sundays too. Brookstreet has shows daily and some really great feature shows on the weekends. Irene's Pub has lots of great "jazz" shows on Sundays. Irene's is just really great. Petit Chicago Monday nights. A great vibe on a Monday night. I've played there countless times and have always enjoyed it. More and more churches have been putting on shows. I've done a few at Church of the Ascension and also a few at Southminster Church. These are very nice places to see jazz. But you really need to stay in the loop to find out about them.
With your hands in other projects, how did you find the time to put the Bonbons together?
That sound? that power? I made the time!
How would you describe your sound?
Big, adaptable, and wide.
How do you merge Balkans, Brazil and New Orleans sound to make it your own? What other styles get worked in there?
Those three styles come from very deep street band traditions. It was very natural to draw influence from these areas. In a way they are not that different. They are all telling a story. They are all accessible to people.
What differentiates this band from, say, the Mash Potato Mashers?
The Mashers was centered around the Balkan, Klezmer and NOLA Brassband and feel. The Bonbons is centered around funky Afrobeat and Hiphop grooves. These are two quite different bands.
You debuted at Irenes. What were those first few shows like?
We did a lot of cover tunes and a lot of Masher tunes. The first shows were a test run of sorts for me. The Mashers was a lot of organizational work and I wanted to see if I had the energy to do it again. The shows were really fun and awesome and so my questions were answered.
What can the audience expect from the coming Winter Jazz show?
This show will be a preview of sorts of all the material that will be coming on our first recording; 11 new songs. We'll also do some new covers as well that will be out at sometime as singles. Lots of new stuff happening at this show.
Recommended Articles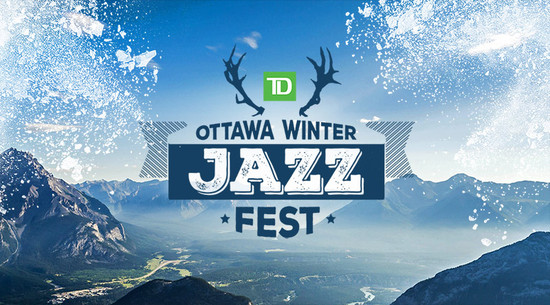 Jazz music may bring to mind smoky lounges and the rain drenched city streets of Film Noir before you think of snowstorms, -20 weather and ice skating but for the last six years the TD Ottawa Winter Jazz Festival has been adding a different kind of cool to the more frigid months in the capital.
Read full story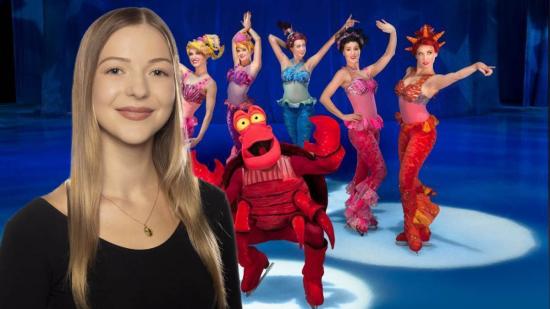 Disney On Ice presents Find Your Hero runs from March 9-12, 2023 at the Canadian Tire Centre.
Read full story
"Super Felix Brothers: The Battle of Ottagatz," an adorable, fully illustrated comic book that features Acelin and Felix's three sons as superheroes fighting evil
Read full story
Comments (0)
*Please take note that upon submitting your comment the team at OLM will need to verify it before it shows up below.