Taste the Mediterranean at Bistro Ristoro
A recent wine dinner at Bistro Ristoro provided an ideal opportunity to learn about Croatian wines. I travelled in Croatia a few years ago and already had a few favourites, so I was delighted at the chance to taste Croatian wines again, paired with Mediterranean cuisine.
Our hosts, Lydia and Vlado, came to Canada six years ago from Macedonia. They own Bistro Ristoro, a casually elegant bistro on Clarence St. in Ottawa's ByWard Market, which serves both contemporary and traditional Mediterranean cuisine. Their extensive menu celebrates the cuisine of several Mediterranean countries, including Spain, Italy, France, Croatia, Greece and Macedonia. The wine list offers excellent wines from around the world.
Lydia came over to chat shortly after our arrival, not only to greet us, but stayed to tell us about the art on display and the background of the bistro. Their warm hospitality set the tone for a leisurely evening amongst fellow wine lovers.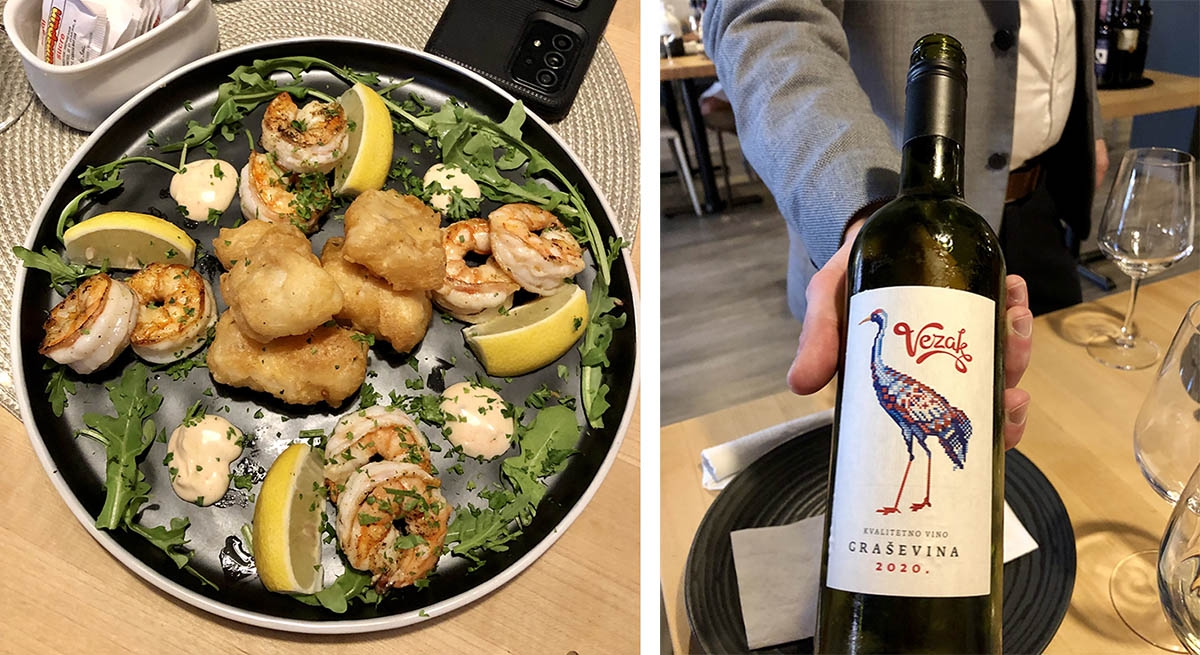 We embarked on a memorable wine and food journey. Our first appetizer was a delicious plate of Shrimp Al Ajillo (wild grilled garlic shrimp) and Bacalao Fritters, or delicate chunks of lightly battered cod, two Spanish specialities. A refreshing white wine, Vesak Grasevina 2020, showed crisp acidity with stone fruit and citrus flavours, providing a perfect balance with the seafood.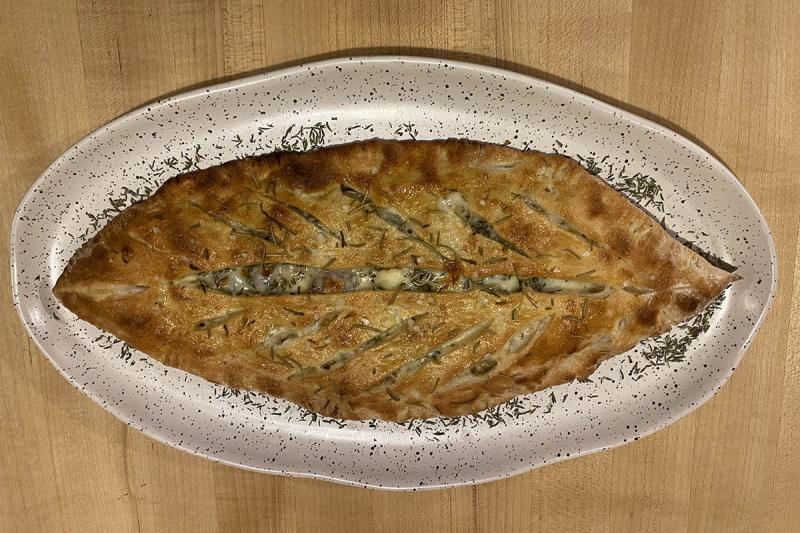 Next we tasted a French Fougasse, which is a wonderful Provencal bread made with a flaky pastry and filled with mushrooms in house-made cream sauce. It is crafted in the beautiful shape of a leaf. I could easily have gobbled down a lot of it, but I knew that other dishes were on their way, so I showed admirable restraint. With the Fougasse we tasted Badel Plavac Mali 2019, which is a light version of this wine.
Plavac Mali is an indigenous grape that grows along the Dalmatian coast of Croatia. Its earthy notes and dark berry flavours complemented the mushrooms in the Fougasse perfectly. We tasted four different Plavac Malis during our dinner. It's my favourite Croatian red wine, so I was definitely in my happy place. Wondering what Plavac Mali tastes like? Plavac Mali is very fragrant and the flavour profile includes plums, ripe dark berries, regional herbs, dark chocolate, mocha and vanilla. In Croatia it's known as the "King of Red Wine." I can see why! Its satiny smooth texture and excellent acidity make it very versatile with food. You can drink it with grilled calamari or scallops, for example, and it goes equally well with roast lamb or duck.
Our next course was a large meat platter; Spicy Sausage Roll up & Veal Kofta Kebap, a western Mediterranean dish. With it, we sampled a variety of Croatian red wines, including a Merlot, a Cab Sauv, a few Plavac Malis and a full-bodied, robust Benkovac. At our table we voted on which wine we liked best with this dish. The Plavac Malis had enough body and spicy aspect to stand up to the spicy meat. The velvety Merlot was lovely and the flavourful Cab Sauv was a popular option too.
There's only one word for our final course and that is "fabulous"! Tender, succulent Lamb Souvlakia, made from marinated grass-fed lamb and garnished with fresh rosemary. Our wine host, Apostolos, poured Ivan Dolac Plavac Mali 2011, which was my own favourite wine of the evening. Satiny smooth and bursting with flavour, it was a perfect pairing for the mouth-watering lamb, which is another Western Mediterranean speciality.
A popular Croatian custom is to finish a meal with glass of herbal liqueur or brandy. Apostolos stopped by our table with a bottle of Badel Pelinkovac Gorki, Croatia's most famous herbal liqueur. It was a great finish to this wonderful meal. It tastes great in coffee, too. Well known Badel Sljivovica Plum Brandy was also available.
Many of us are doing a staycation this year and dining out more than usual instead of travelling. Bistro Ristoro in the ByWard Market is a great spot to visit for lunch, dinner or dessert. With an extensive menu, their authentic cuisine and wine selections offer you the opportunity to experience the warmth of Mediterranean hospitality right here in Ottawa.
Winelovers who are curious to taste these excellent wines, most available through private order, contact: Apostolos Gerakinis, Regional Account Manager — agerakinis@unitedstars.ca
PHOTOS: Jane Staples, www.bellovinoj.com
Recommended Articles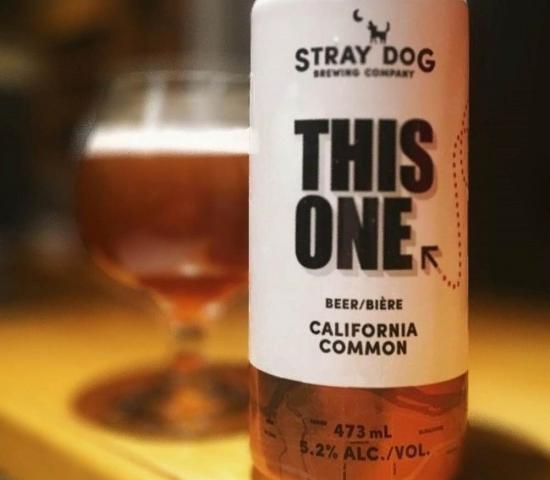 Stop in at the Stray Dog taproom, and enjoy "This One", or any of their amazing beers on tap and grab some cans to enjoy at home.
Read full story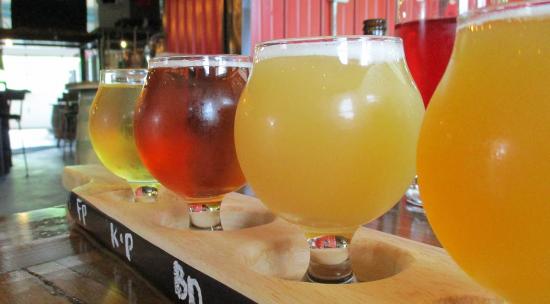 This is a subtle brew, in a market dominated by aggressively big, hoppy, hazy, juicy beers.
Read full story
When looking for the best wine to accompany warm-weather entertaining, look no further than Chablis.
Read full story
Comments (0)
*Please take note that upon submitting your comment the team at OLM will need to verify it before it shows up below.