Reviews
The 1975 drop another smooth record full of bangers
The 1975 drop another smooth record full of bangers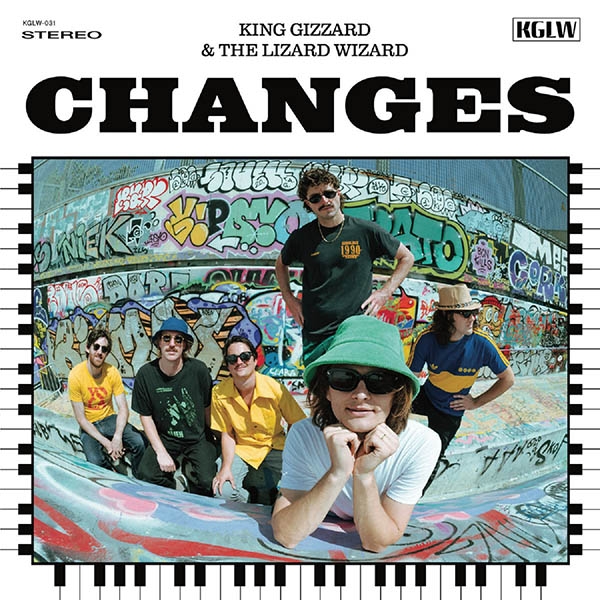 King Gizzard & the Lizard Wizard – Changes

(Melbourne, Australia)
With such a constant turnout in recent years, it's been great to see King Gizzard & the Lizard Wizard start to return to more focused, yet unpredictable efforts. Short, but ultimately a strong record for the band in production, scope and raw technical prowess, this sees the band at their strongest in a while. Despite its extended runtime, "Change" maintains its fun, groovy nature for surprisingly long, and adding a lot of jazz elements as well as an aesthetic wash of Unknown Mortal Orchestra that compliments the song well. This intro flows perfectly into the freaky shuffle of "Hate Dancin,'" with the band taking the heavenly charge of their rhythm section and going into a freakout-fuelled rush of life and letting loose. The more shadowy drive of "No Body" lets the vocals and keys drive here, and the drums almost become a lead instrument on the track, again and again taking on accented moments and giving the song its most cataclysmic punches. At their most bite-sized-yet-wild, "Short Change" sends out the whole venture on a frantic and rumbling high with the bass roaming like a monster, keys in a trance and the central riff of the track just holding everything in place by inches.
---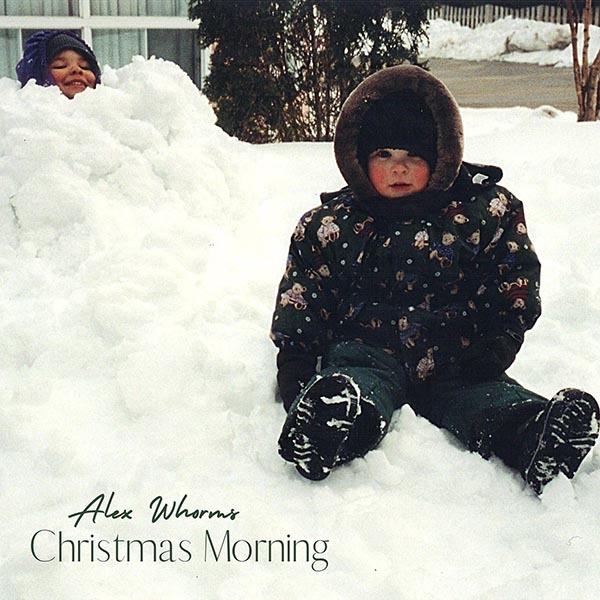 Alex Whorms – Christmas Morning

(Single) (Hamilton, Ontario)
The crisp and airy quality immediately palpable in the production makes this new track from Alex Whorms feel just like Christmas in its bones. And when the strings come in, they capture both that feeling of tradition, and even a bit of the spritely magic we come to associate with so many of the holiday's legends. Whorms provides a wonderfully glossy vocal, able to hold her own with the great modern crooners, while equally serving as a stellar storyteller, really driving each syllable with power even in all her affectations. This lets you really sink into every line and feel the happy-sad melange of the track from her voice alone, well before you actually tune into what she's saying. This hope guides the entire listen, as the sense of that comfort is always there, and Whorms is there to give us that same feeling in the music.
---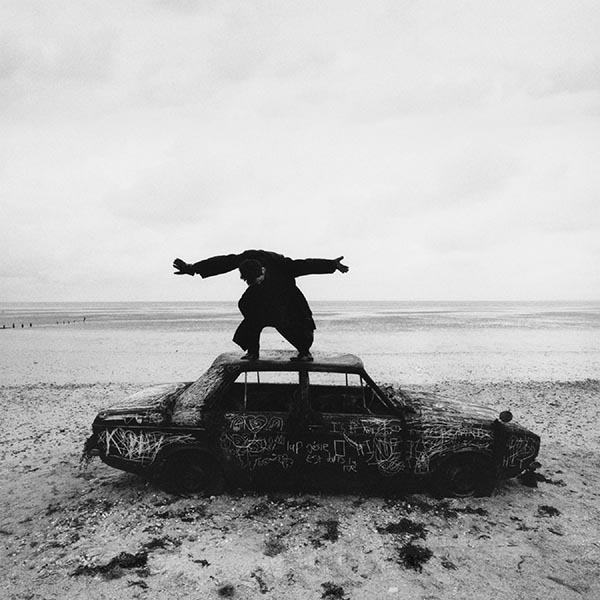 The 1975 – Being Funny in a Foreign Language

(Wilmslow, England)
The amount of finesse and fine crafting that goes to make a pop record feel lush and yet easy is daunting. Yet somehow The 1975 drop another smooth record full of bangers that while not always reinventing the wheel is nevertheless a sharp and exciting addition to their body of work. Knowingly emulating LCD Soundsystem's "All My Friends" and even a bit of Coldplay's "Life in Technicolor," "The 1975" sets the album off on an invigorating high, with the band's homage working as a sprawling and very visual opener. There's a physicality to the rhythm on "Happiness" that speaks to the 80s and Phil Collins, letting all the shimmering guitars really glow and horns fly in this ecstatic track. While subdued for a lot of its runtime, "Oh Caroline" reeks of a deep passion that lets the vocals really drive this whole thing forward, and the whole background bass and drums groove take you over slow as its intoxicating swing wins your heart. And then it's the effortless pop of "I'm in Love with You" that sums the whole album's feelings of pensiveness and serene pleasure into this pure moment.
---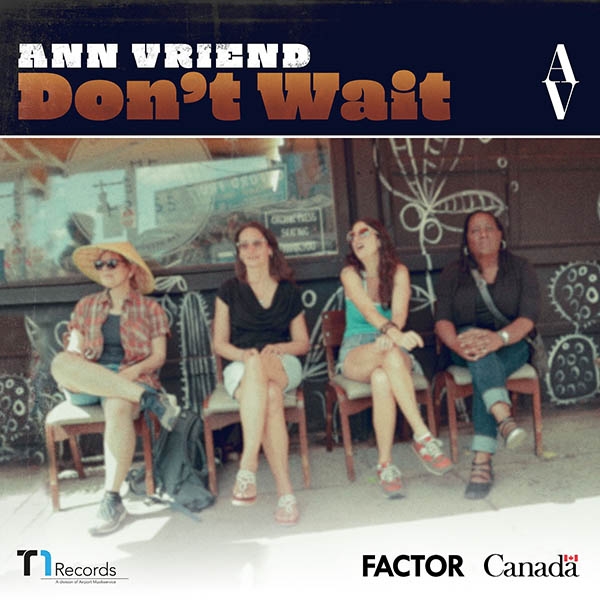 AV (Ann Vriend) – Don't Wait (Single) (Vancouver/Edmonton)
The weight of gospel music, soul and a bit of southern charm is palpable in Ann Vriend's latest single. With Vriend's own vocals already creating a velvety joy within every verse, it's truly wondrous that all the harmonies manage to create an even more sublime feeling as they swirl into one. Vriend pushes this to the limit by the end of the song, wailing and howling with all her might, and almost breaking apart in the process. The bridge gives such rich stomping start and stops that it will make your heart stop from the sheer force it halts with. Slow but oh so guttural, this track comes from deep within and really satisfies as it begs you to follow Vriend's words.
---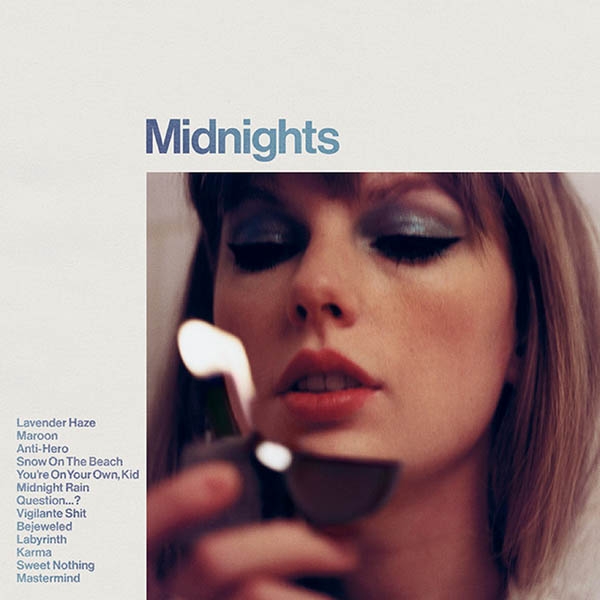 Taylor Swift – Midnights

(West Reading, PA)
Given the weight and expectation put on Taylor Swift with every single record she puts out, it's frankly crazy she manages to keep up a decent pace, and keep shifting her sound noticeably as much as she does. As a largely quiet, introspective and slow record, this is Swift at her most personal and subdued as of late, and while some of it feels like it will be more for her diehards, the stories she tells paint a picture of an artist coming to terms with a vicious industry. The indie electronic core of "Lavender Haze" immediately sets it apart from most of Swift's work, with the song crafting a hook-heavy but otherwise low-key pop dream. Though a little too simple melodically by comparison, "Anti-Hero" is wonderfully honest and personal, and it's smoky, 80s neon production makes for a listen that blurs the highs and lows into one. After the downbeat slow section of the record, "Karma" comes in with amazing harmonies and catchy harmonies to make its otherwise more absurd reflection on life moments more surreal. "Sweet Nothing" is a deceptive little ballad, with the sweet notes and touch of romance hiding a dark and self-doubt-ridden story of Swift's relationship with the music industry.
Recommended Articles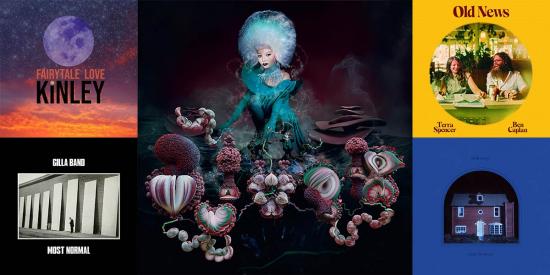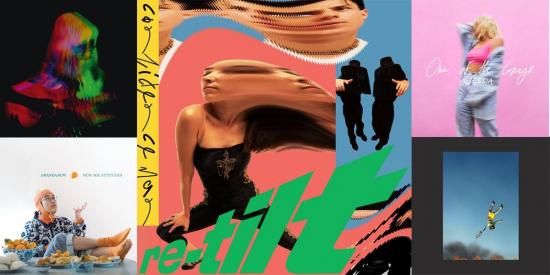 Album Reviews: Melody's Echo Chamber, Confidence Man, Yeah Yeah Yeahs
Read full story
Comments (0)
*Please take note that upon submitting your comment the team at OLM will need to verify it before it shows up below.