Business
The Beachconers Microcreamery: So good you'll even crave it during a snow storm!
The Beachconers Microcreamery: So good you'll even crave it during a snow storm!
ABOVE: Clea Lipsett, owner of The Beachconers Microcreamery and Britannia Coffeehouse.
The Beachconers Microcreamery has been serving up ice cream that is so tasty you may never go to a DQ again.
The cute little shop is part of Britannia Coffeehouse, a chic yet rustic café that serves up everyday café regulars like baked goods, coffee, tea, and lattes (and everything is excellent). You'll find it at 273 Britannia Road, just a couple of minutes away from the idyllic Mud Lake Conservation Area and Britannia Bay.
Clea Lipsett, the owner of both businesses, told Ottawa Life the secret to what makes the Beachconers' ice cream so good: "All the ice cream is made from scratch, and we also make all the stuff that goes in it like the brownies and cookies." Lipsett goes on to say, "We buy the other things like jam and marmalade from local sources, we focus on the best ingredients and try to do as much as we can ourselves."
Some of the varieties that keep customers coming back are Britannia Bay Brownie (who can refuse homemade brownies!), and Candy Aisle—it has every candy a kid could dream of in it. Even their Vanilla is popular with customers. There's also no shortage of different flavours that you wouldn't find at any other ice cream shop: Yellow Plum and Star Anise, made from a local jam; Honey made using local honey that is sold in the Britannia Coffeehouse; Candy Cane Sugar Cookie and Gingerbread House that both include homemade cookies.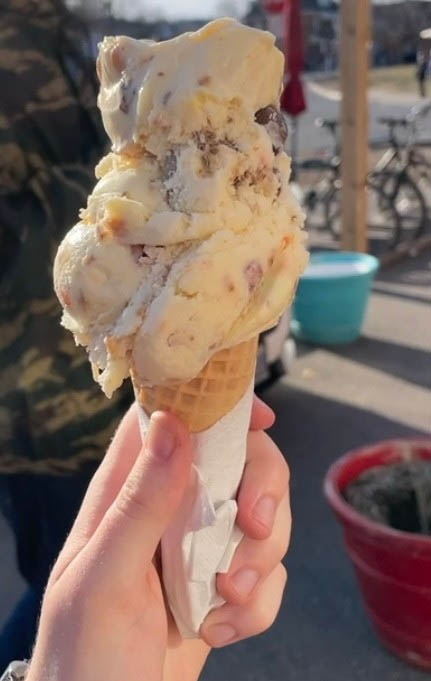 ABOVE: Beachconers' Candy Aisle ice cream will make anyone feel like a kid again!
"You can put all different sorts of stuff in ice cream and get creative," says Lipsett. That versatility means Beachconers is constantly rolling out new flavours to sell next to local favourites. There are usually 12 flavours available at one time and they rotate, so stop by often.
The shop also offers dairy-free vegan ice cream made from cashews that has a delicious creamy texture. The vegan peanut butter ice cream is so delicious, you'd never be able to guess that it is a dairy-free product.
Adult desert innovations are on offer here too. The Britannia Coffee House and the Beachconers' liquor license has led to some great local business cooperation. Vodkow Cream Liquor from Almonte's Dairy Distillery has been used to make different cream-flavoured refreshments. Lipsett says that this is just the tip of the iceberg when it comes to 19+ alcohol-infused desserts: "Now that we have our liquor license we're looking at doing more boozy ice creams."
Beachconers' ice cream just may be the tastiest in the entire city. The freshness of the dairy can be tasted in every bite, taking melt-in-your-mouth to a whole new level. It's so good that it cannot be explained but must be experienced first hand.
If you're looking for a delicious break this winter or are out for a walk near Britannia, make sure to stop by and give them a try.
Visit The Beachconers Microcreamery and Britannia Coffeehouse Facebook page for more information including their winter hours.
PHOTOS: OLM STAFF
Recommended Articles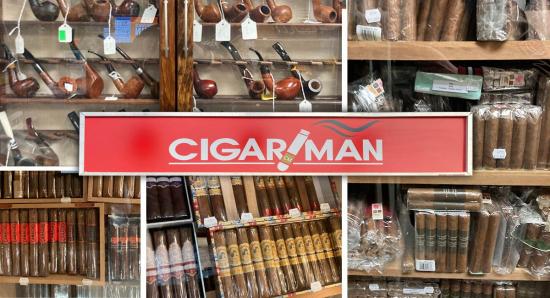 Owner Eli Ayoub proudly boasts having the best selection in all of Ontario saying, "I love to buy things and to try new things, so I can always give the customers what they like."
Read full story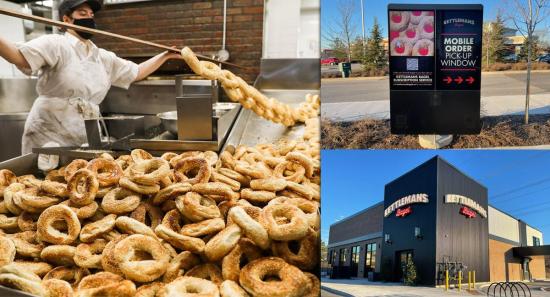 The Kanata location, at 710 Eagleson Road, will integrate the first designated pick-up window for locals who order in advance!
Read full story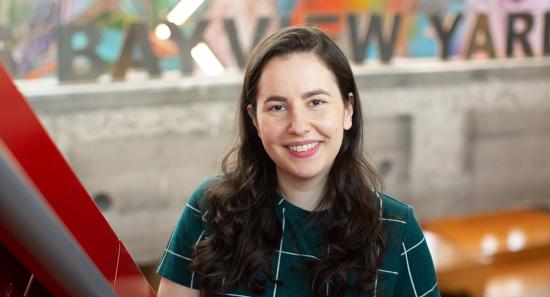 Ottawa-based entrepreneur Alida Burke secured a huge win at the SheBoot pitch competition, taking home the top prize of $150,000 in investment to grow her company, Growcer.
Read full story
Comments (0)
*Please take note that upon submitting your comment the team at OLM will need to verify it before it shows up below.