Sports
The Beautiful Game Has Its Ugly Side Effects
The Beautiful Game Has Its Ugly Side Effects
By Martti Lahtinen
It's a beautiful part of the game: proud soccer parents on lawn chairs, coolers brimming with refreshments at the ready, cheering on their budding Christine Sinclairs and Dwayne de Rosarios as they swipe at the elusive round ball bouncing somewhere in the gaggle of moveable feats.
Lurking beyond the sidelines, however, is the horror of head injury and its lingering repercussions, pushed aside for the most part by parental pride which relegates precaution outside the safety boundaries.
This parent saw daughter Reina, whose Soccer Chelsea-rooted skills culminated in her being named captain of the Carleton University women's team, take a crash course in the nightmarish facet of the game. It's a bad movie that replays the family theatre from time to time.
The Ottawa Sun's recent series on youth health risks, which rings the concussion alarm – particularly among girls – rolls the credits this time.
The segment recounts Reina's competing on boys' teams into her teens, culminating in her rise to the varsity level, ultimately landing on the sidelines with a neurologist's warning not to play the beautiful game again. Ever! Not even for fun.
This proud parent is haunted by his witnessing the event: his daughter soaring high to head the ball, only to be sandwiched by two opponents in mid-air and then suffering a blow from a knee to the back of the head by a third player as she hits the turf.
The post-game scenario remains vivid: Reina shivering as if freezing, feeling queasy, slurring her words, eyeballs dilated – yet conscious enough to balk at going to a hospital.
Stubbornness, an admirable trait in athletes, trumps all: the coaches' direction, the trainer's lack of protocol, overall precaution, and this uninformed parent's inability and incompetence to seize the moment and take charge. She went home.
If minimizing the event wasn't bad enough, Reina had her competitive nature – athletes are trained to pull – kick in way too soon. A week later, five minutes into a workout, her symptoms returned: short-term memory loss, depression, disturbed sleep, migraines, confusion and vision problems. The relapse brings to mind National Hockey League star Sidney Crosby's recurring issues with post-concussion syndrome. There are others.
Reina spent two years of her life largely in darkened-room recovery mode, unable to focus, read or watch TV. She has carryover symptoms, including migraines, 10 years later. Looking back, one remembers: among the first things neurologist Karen Johnston noted was that it wasn't her first concussion; Reina had incurred many.
Not all girls play soccer with boys and not all girls suffer triple concussions on one play; common soccer brain-injury causes include headers, high kicks, elbows, falls and collisions with players and goalposts.
Here's the point: let's not let parental pride, stupidity and the macho factor override long-term health. No head injury, however seemingly minor, ought to be trivialized.
Coaches at all levels ought to be concerned enough to contact www.coach.ca and take the Coaching Association of Canada's concussion education module online.
Let's make sure all soccer enthusiasts – especially proud parents – are equipped to keep horror stories from sidelining the beautiful game.
Recommended Articles
The 67's battled the London Knights to a 2-1 victory Saturday night.
Read full story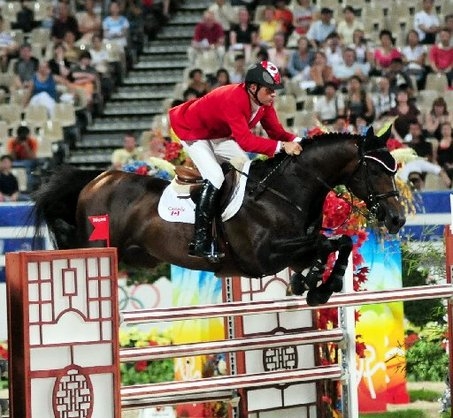 Canadian and world equestrian enthusiasts were left shocked and saddened this Sunday after the death...
Read full story
The Redblacks defence held its own at points against the Blue Bombers but was undone by crucial mistakes in the first half.
Read full story
Comments (0)
*Please take note that upon submitting your comment the team at OLM will need to verify it before it shows up below.