Politics
The Belt and Road Initiative (BRI) Depicts the Blueprint of a Diversified and Harmonious World
The Belt and Road Initiative (BRI) Depicts the Blueprint of a Diversified and Harmonious World
Chinese President Xi Jinping attends a news conference at the end of the Belt and Road Forum in Beijing, China. May 15, 2017. (Credit: Jason Lee/Reuters)
China's Belt and Road Initiative (BRI) is Chinese President Xi's signature foreign policy plan and is one of the most ambitious infrastructure and investment efforts in history. The BRI began in 2013 to boost trade through investment in ports, power plants and other infrastructure in more than 140 countries from Asia to Europe and Africa. Beijing hosted the first Belt and Road forum in May 2017 with participation from more than 100 countries and will host a second BRI summit in April 2019 in Beijing. Ottawa Life Magazine is publishing an in-depth series on the BRI and are honoured to begin the series with an opinion editorial from Lu Shaye, China's Ambassador to Canada.
---
Later this April, the 2nd Belt and Road Forum for International Cooperation will take place in Beijing with the theme of "Belt and Road Cooperation, Shaping a Brighter Shared Future," and the core of this forum is to promote the Belt and Road cooperation to achieve high-quality development. Many heads of foreign states or governments as well as thousands of representatives from all walks of life of more than 100 countries will gather to hold discussion upon the cooperation plans.
The Belt and Road Initiative (BRI) has already become the largest cooperation platform and the most popular public goods in the world, with remarkable results achieved in promoting connectivity, development strategy alignment, advantage complementarity and interconnected development of countries along the routes. Until now, 125 countries and 29 international organizations have inked 173 cooperation documents under the BRI with China. However, some people in the Western countries have spared no effort in discrediting the BRI by saying that China is capitalizing upon the BRI to expand its geopolitical interests, make a split in the international arena, and take control over other countries through "debt traps". Such views are utterly not in line with the facts and are full of loopholes.
The BRI is not a geopolitical tool, but an initiative that presents lots of geoeconomic opportunities. As an ancient Chinese saying goes, "men of dignity can seek harmony in diversity", which indicates that we have never imposed our will on others and will never delimit with ideology, engage in zero-sum games, exclude or target either side. China has never required other countries to duplicate the "China model". However, if other countries intend to learn from China's successful development experience, want to board on the "Express of China's Development" and are willing to join the BRI, we will welcome all. China and 43 countries have jointly built 82 economic and trade cooperation zones, attracting nearly 3,500 enterprises, creating as many as 300,000 local jobs, and contributing 2.2 billion US dollar of taxes to the host countries. The trade volume of goods between China and countries joining the BRI has surpassed 6 trillion US dollars. China's direct foreign investment to those countries has exceeded 80 billion US dollars. According to data of the Center for Global Development in the United States, the BRI will add 117 billion US dollars to global trade this year, and the data from the Center for Economic Policy Research in Europe shows that due to infrastructure improvement brought by the BRI, the global trade costs and transportation time are expected to fall by an average of 2.2 percent and 2.5 percent respectively.
The BRI is not a "debt trap", but an "economic pie" that benefits the local population. Adhering to the principles of extensive consultation, joint contribution and shared benefits, the BRI follows international rules and market operations, and attaches great importance to the sustainability of debt. In BRI projects selection, investment and financing cooperation, the participants make joint decisions and the benefits will be shared by all parties. It is an open and transparent "Sunshine Project". Thanks to the BRI, East Africa now has its first motorway; the Maldives has built its first inter-island bridge; Belarus is able to produce automobiles; Kazakhstan is connected to the sea; Southeast Asia is constructing a high-speed railway, and the Eurasian continent is benefiting from the longest-distance freight train service. Ultimately, it is for the countries and their people involved to judge the performance of the BRI. Those who are indifferent and make sarcastic comments shall change their mindset and try their best to help the developing countries sincerely, instead of doing everything possible to set up barriers to sabotage the BRI or exert negative influence on other countries' development.
Over the past six years, we have laid a solid foundation and portrayed the framework and outline for the BRI. In the future, we will focus on the key points and work hard to perfect the details. By achieving high-quality, high-standard and high-level development, the BRI will bring more benefits to the participating countries and their people, and make greater contributions to build a peaceful, prosperous, diversified and harmonious world.
Recommended Articles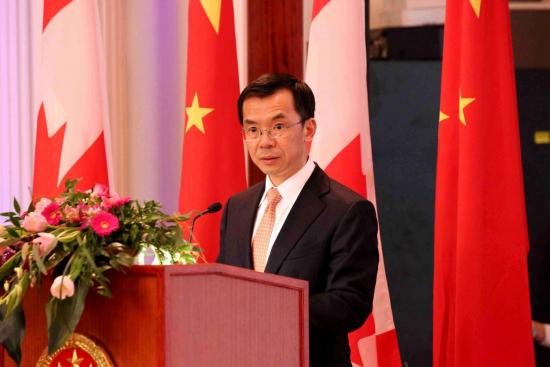 There is no surprise that a new round of the "China collapse theories" has recently been stirred up by some Western media. Such voices will never be absent when there is a slight slowdown in China's economy or fluctuations in the stock market. However, like the nirvana of the Phoenix, China's economy always thrives after growing pains, frustrating those anticipating the otherwise.
Read full story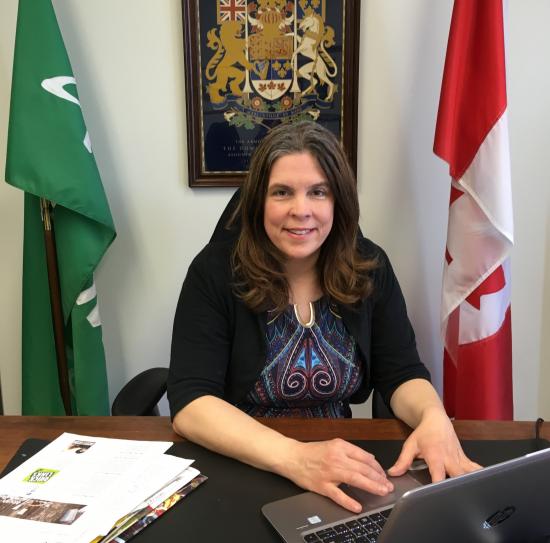 Peckford came up with the idea of bringing a young woman from every federal riding in the country to Parliament Hill. They called it Daughters of the Vote.
Read full story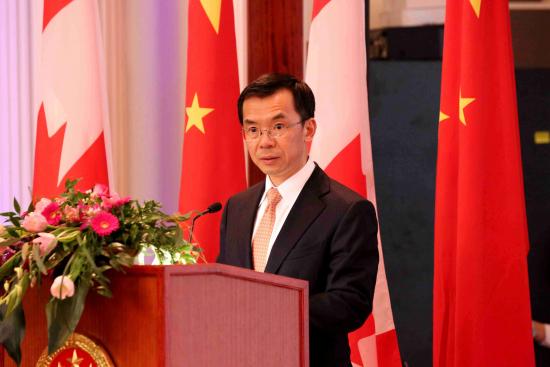 Ambassador Lu Shaye discusses China's development and China-Canada relations with the Chinese and Canadian media. This is the official transcript.
Read full story
Comments (0)
*Please take note that upon submitting your comment the team at OLM will need to verify it before it shows up below.