Politics
The "Belt and Road Initiative" is not only for China, says Chinese President Xi in keynote address
The "Belt and Road Initiative" is not only for China, says Chinese President Xi in keynote address
China's Belt and Road Initiative (BRI) is Chinese President Xi's signature
foreign policy plan and is one of the most ambitious infrastructure and investment
efforts in history. The BRI began in 2013 to boost trade through investment in
ports, power plants and other infrastructure in more than 140 countries from Asia
to Europe and Africa.
---
Chinese President Xi Jinping delivered a keynote speech in front of 37 world leaders and 5,000 other representatives from over 150 countries at the opening ceremony of the Belt and Road Forum (BRF) for International Cooperation in Beijing today. Xi told delegates that the Belt and Road Initiative is not only for China.
Xi Jinping's multi-billion dollar Belt and Road Initiative, first unveiled in 2013 with the aim of linking China with Asia and Europe through ports, roads, airports, pipelines and other infrastructure projects, has been a huge success for China and the more than 130 participating nations. Despite its ongoing success, the United States and several European countries have criticized the massive global infrastructure project claiming that the BRI lacks transparency related to project development, land requisition, debt pricing and other contractual issues.
President Xi tackled those criticisms head on in his opening remarks and reinforced China's commitment to the BRI well into the future. The underlying theme in his speech was that the Belt and Road plan benefits "all of its participants" – not only China – and he stressed that, "the belt and road is not an exclusive club," noting the project would not only serve the interests of China, but also enhance multilateralism. Xi promised changes to forestall corruption and environmental damage, and sought to allay worries Beijing is reaping most of the economic benefits and gaining power at the expense of countries involved. He said the Belt and Road will embrace international standards for project development, purchasing and operations. Xi made a series of specific commitments in his address regarding the future of the BRI including:
Beijing wants to encourage co-operation on health, water resources, agriculture and technology. He promised scholarships for students from Belt and Road countries.
China will build up "a rule-of-law government" and "a trustworthy government" and that China will set up "an implementation mechanism" at home to put binding international agreements into practices.
China will further improve its laws and regulations for the "administrative licensing and market regulation".
China will not devalue its currency and "China will continuously improve the yuan exchange rate formation mechanism...and keep the yuan exchange rate basically stable at a reasonable and balanced level."
Xi vowed to fight against protectionism and said that, "the BRI aims to enhance the connectivity and practical cooperation [of the participating countries] … delivering a win-win outcome and common development."
Xi committed that China would uphold the principles of extensive consultation, joint contributions and shared benefits, maintaining close communication and coordination with all parties to work together with openness, inclusiveness and transparency.
A key theme of Xi's speech was about the importance of international cooperation. He said that China would strengthen macroeconomic policy coordination with other major economies and is willing to import more foreign agricultural products and services for more balanced trade.
Xi said that, "China pays high regard to the implementation of bilateral and multilateral economic and trade agreements it has signed with other parties." He addressed intellectual property concerns saying that China would enforce cooperation with the international community on protection over intellectual property rights would end forced technology transfers, protect trademarks and trade secrets, and combat IP theft.
Xi announced that China will hold its second import expo in November in Shanghai creating a platform for foreign businesses to enter the Chinese market. He said that flows of commodities, capital, technology, and people were vital for economic growth
President Xi said China would also further cut tariffs and lower non-tariff barriers.
Xi committed that China would expand market access, slash negative lists to allow more foreign-controlled and wholly foreign-owned businesses in more sectors, and would adopt supporting regulations to implement foreign investment laws and supply-side structural reform.
Xi's comments combatted critics who claim Belt and Road projects only help China to legitimate Beijing's geopolitical ambitions, with the heavy borrowing for infrastructure spending creating a "debt trap" for participating nations. Chinese officials including Finance Minister Liu Kun said that BRI guidelines are intended to "prevent and solve debt problems," and classify countries by risk based on productivity, economic growth and other factors. Chinese lenders have thus far provided $440 billion in financing in addition, some 500 billion yuan ($75 billion) has been raised in Chinese bond markets.
Xi announced a new "data platform on green growth would be launched," as part of the BRI unveiling a series of cooperation mechanisms and projects on financing, technology transfer, poverty reduction, green growth and other areas. Beijing wants "open, green and clean co-operation" with "zero tolerance for corruption," Xi said. The U.N.'s secretary-general, António Guterres, said Belt and Road projects could help turn the balance in mitigating climate change. Russian President Vladimir Putin attended the speech and later praised the BRI, saying it dovetails with the goals of a Russian-promoted market with four of its neighbours, the Eurasian Economic Union. Prime Minister Imran Khan of Pakistan, one of China's closest allies, said Belt and Road has produced "substantial progress" in increasing power supplies and other areas. China has invited North America to participate in the Belt and Road initiative and the matter is expected to be discussed soon when President Xi meets with U.S. President Donald Trump.
Recommended Articles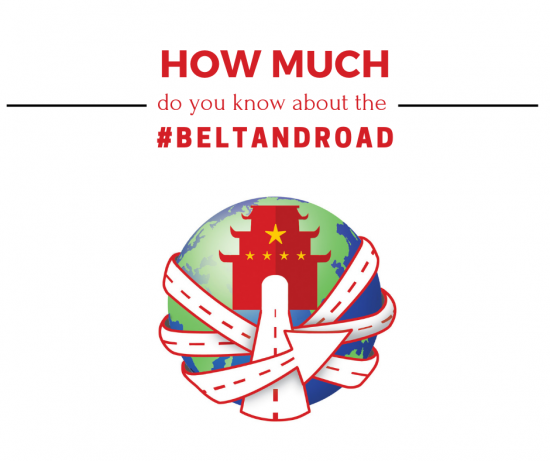 China's Belt and Road Initiative (BRI) is one of the most ambitious infrastructure and investment efforts in history. Here's what you need to know about the Belt and Road.
Read full story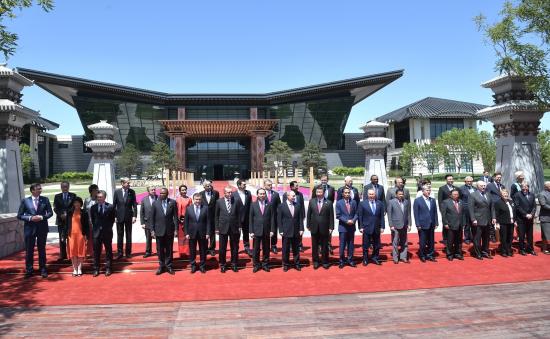 Chinese-led BRI is the largest economic infrastructure project in the world. The three-day Belt and Road Initiative (BRI) forum is now underway in Beijing.
Read full story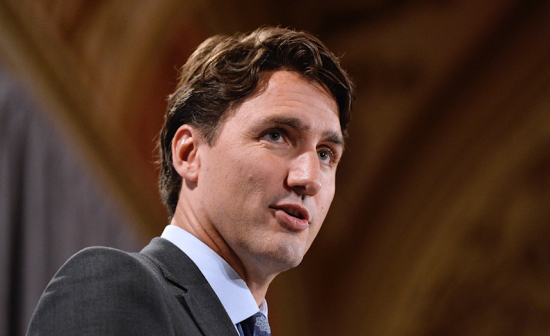 Given recent events and the unfolding of the SNC-Lavalin/Jody Wilson-Raybould scandal, the legitimacy and sincerity of Trudeau's feminism has been called into question. Is Trudeau really as much as a feminist as he likes to claim?
Read full story
Comments (0)
*Please take note that upon submitting your comment the team at OLM will need to verify it before it shows up below.