Film
The best and worst films of 2020
The best and worst films of 2020
Tell me if you've heard this one before? '2020 was a terrible year'. Well, not when it comes to movies. I can't recall having so much difficulty narrowing down the Top 10 films. I've said before and will again: this is a time for independent movies to thrive, for big blockbuster films to give way to creative storytelling and strong filmmaking.
The films of 2020, many which were created before 2020, are a showcase of phenomenal talent both in front of and behind the camera.
For those of you who don't know, I keep a journal, of sorts, of everything I watch, and I grade them as I go along. Thank God for that journal, it made calibrating this list much easier. No recency bias here, just my list of the best and worst of 2020.
Before we get to the list, here are some of the best movies produced this year from the top streaming services: Amazon Prime Video, Disney + and Netflix.
---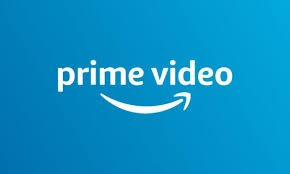 Borat: Subsequent Movie Film — Sacha Baron Cohen is a genius. Pulling this off in the first movie was something else, being able to do it again…amazing. Timely released just before the U.S. election, this was the funniest movie of the year
The Glorias — I saw this film at Sundance and was very impressed by it. The film tells the story of feminist icon Gloria Steinem as she is portrayed by multiple actresses including Julianne Moore and Alicia Vikander.
Palm Springs — Another Sundance film, this shows that Andy Samberg can carry a film and Cristin Milioti was hugely underused on How I Met Your Mother.
Uncle Frank — Directed by Alan Ball, the showrunner for Six Feet Under, comes this film starring Paul Bettany as Frank. A man in the 1970's who comes out to his family.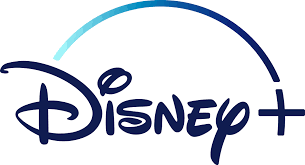 Do I really need to list anything here? It's Disney freakin plus . . . . all the Star Wars movies, all the Marvel movies. OK fine. I got you!
Hamilton — Many people are holding onto tickets with the hopes of seeing this show when live performances return. While you wait, check it out. It won't take away from seeing the show live and this has the original cast. This is a once in a lifetime show and whether you see it live or at home you must see it!
Soul— What a beautiful film. A musician in purgatory who is looking for his spark. I really enjoyed this film.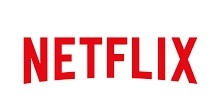 Ava — It has Jessica Chastain in it (my celebrity crush). What else do you need to know?!?!? Ok, it's also a great action film with strong performances from Colin Farrell and John Malkovich. Did I mention Jessica Chastain is in it??
His House — This was a surprise for me as I wasn't sure what to expect. A mild horror film with not so subtle commentary on immigration issues. This film is definitely worth your time.
Ma Rainey's Black Bottom — Another film from playwright August Wilson. (Fences) There are two exceptionally strong performances in this film, Viola Davis and the late Chadwick Boseman.
---
And now, the 5 Worst Movies of 2020
5. Sergio — Ana de Armas's career is taking off. She has a role in the upcoming James Bond movie, multiple movies in production, no wonder she didn't show up at Sundance to help promote this film that is better left unseen.
4. The Last thing He Wanted — Am I supposed to complete this sentence? The last thing he wanted was to see a bad movie with Anne Hathaway.
3. Coffee and Kareem — Coffee may be good with cream but nothing goes well with this terrible Netflix film.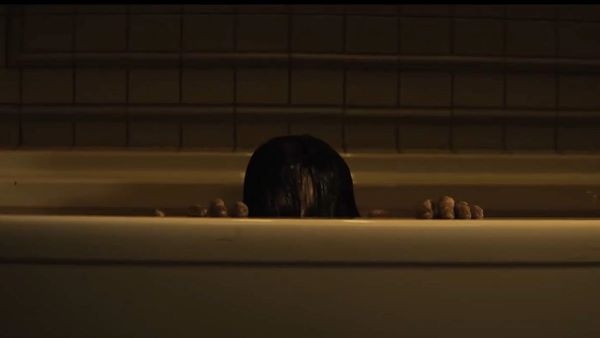 2. The Grudge — Repeat after me. Not every movie needs a remake.
1. Fatal Affair — The fact that this movie drew comparisons to Fatal Attraction is insulting. Oh you haven't seen Fatal Affair. Watch the trailer . . . now you have! I just save you 90 minutes of you life . . . you're welcome!
Before I present my Top 10, here are some honourable mentions.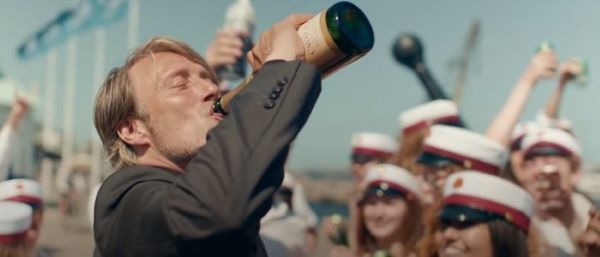 Another Round — A fantastic movie that will be nominated for Best International Film.
I Care a Lot — If you thought Rosamund Pike couldn't be ant scarier than she was in Gone Girl . . . think again.
Lovers Rock — Part of Steve McQueens 'Small Axe' anthology. A brilliant film.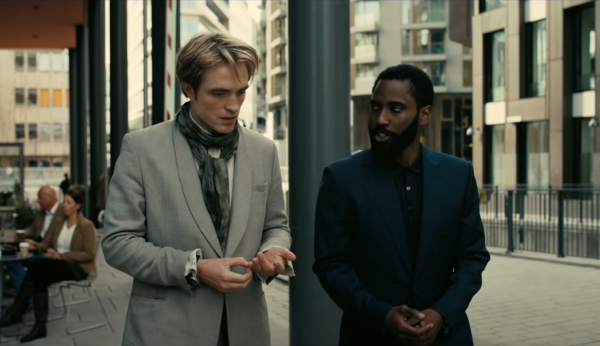 Tenet— Hopefully you got to see it in IMAX. Now that it's on video turn on the subtitles so you can know what they said.
The Father— Anthony Hopkins, don't make any plans on Oscar night
First Cow— A beautiful story of friendship . . . and a cow.
And now I proudly present my Top 10 Movies of 2020
10. David Byrne's American Utopia — Never again will I be skeptical of the opening film of the Toronto International Film Festival. I loved this film. Directed by Spike Lee this was one of the best concert films I have ever scene. From the music to the message . . . I am extremely envious of my friend Laura who has seen the show live — twice. Thank God for TIFF. . . and HBO.
9. Nomadland — Frances McDormand is a front runner for an Oscar for her performance in this beautifully shot film and deservedly so. Some people decide to live a minimalist lifestyle while some have it thrust upon them. McDormand delivers in this role as the latter.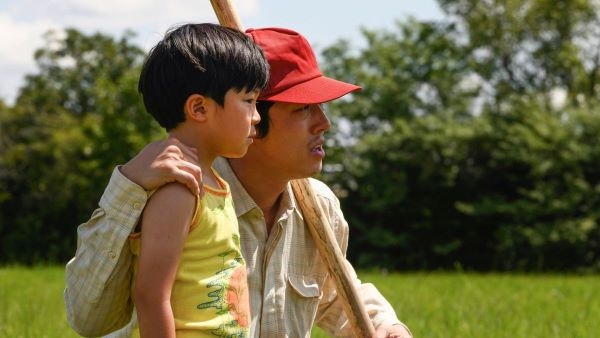 8. Minari — A beautiful story of a Korean family that immigrates to the U.S. in search of the American Dream. Some have said that best thing that has happened to Steven Yeun's career is being killed off from The Walking Dead so he can pursue his movie career. With roles like this I tend to agree.
7. Mangrove — Another film that was part of Steve McQueen's 'Small Axe' anthology series. This tells the true story of 'The Mangrove 9' a group that was racially discriminated by the police. This is a very powerful film where McQueen showed his efforts from 12 Years a Slave was not a fluke.
6. Never Rarely Sometimes Always —This movie has been winning many awards and I expect that trend to continue. It tells the story of two cousins who travel from small town Pennsylvania to New York to deal with an unexpected pregnancy. But the movie Is much more than that. It offers a glimpse into what women deal with on a daily basis, it's the story of friendship. It's the type of movie that seldomly comes along but needs to be seen.
5. The Trial of the Chicago 7 — The same way the Prince was a musical genius, Aaron Sorkin is a genius with a pen. Nobody, I repeat nobody, writes like he does, and it seems to keep getting better and better. This movie is the true story of a group of people on trial for the riots surrounding the 1968 Democratic Convention. Come for the story and performances, stay for the Sorkin-dialogue.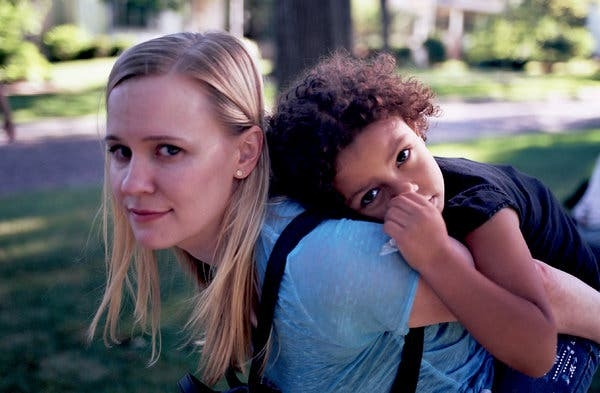 4. Saint Frances — Pulling triple duty on this film (writer, executive producer and star) Kelly O'Sullivan has crafted a beautifully heartwarming film. We meet a 30-something-year-old woman who becomes a nanny for an adorably stubborn (have those words ever gone together?) little girl. This film is such a gem. Not since The Florida Project have I seen a child actor so incredible. Ramona Edith Williams pays Frances, a delightful young lady that will grab your heart.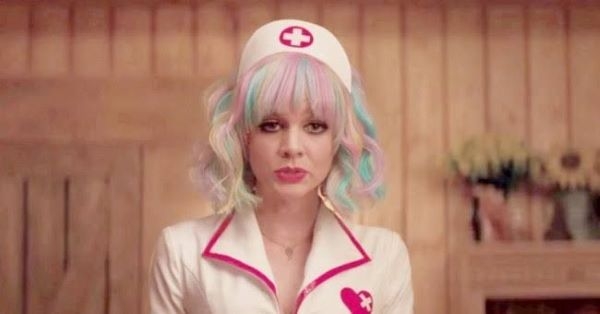 3. Promising Young Woman — Carey Mulligan has had me singing her praises all year with this film. If the 'Me Too/Times Up' movement had a hero created by Marvel it would be Cassandra, the title character in this film played by Mulligan. There are dark comedies, there are revenge thrillers and then once in a while you are treated to a film that will capture the conversation of the moment. That film is Promising Young Woman.
2. Da 5 Bloods — What a year for Spike Lee as this is his second film on this list. There was a time when I would say Spike Lee movies were either hit or miss. Now they just hit. In this film Lee delivers a film that deserves to be in the conversation of one of his best.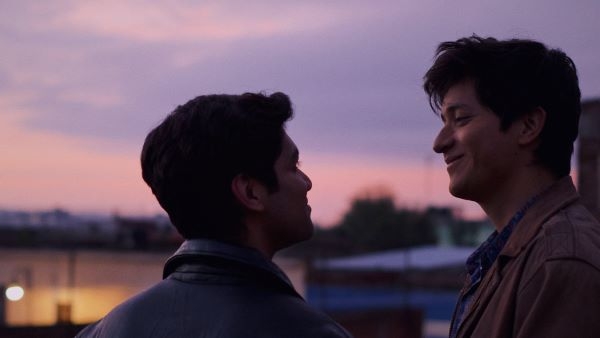 1. I Carry You with Me —This is the movie that I graded the highest this year. I missed it at Sundance but saw it at the New York Film Festival — what a beautiful film. It is about a same sex couple who meet in Mexico and try to build a life in the U.S. The cinematography is gorgeous, the acting is fantastic but at its core it is the most wonderful piece of cinema I saw in 2020. There is something authentic about this film. Many times in the media we hear of immigration issues and 'building walls'. This story tells the other side of what people in Mexico, especially same sex couples are trying to flee from. The subject matter is heavy but director Heidi Ewing handles it extremely well. She has crafted a cinematic masterpiece.
Recommended Articles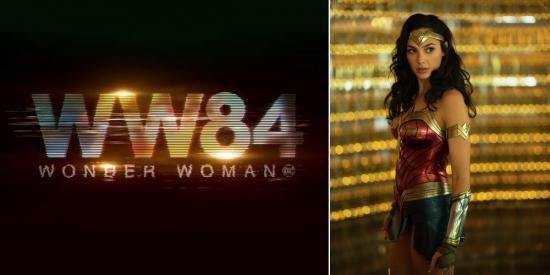 Gal Gadot stars in the sequel to the 2017 smash hit, Wonder Woman.
Read full story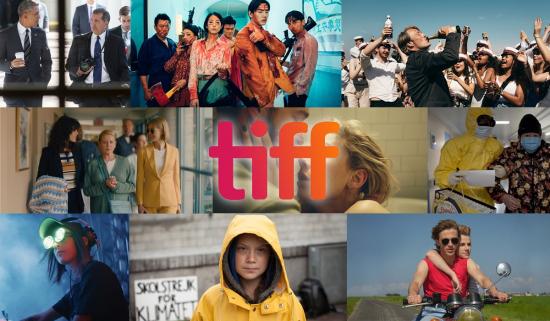 The filmmakers, actors, and consumers who participated all seem to agree that the 45th edition of the Toronto International Film Festival was a huge success.
Read full story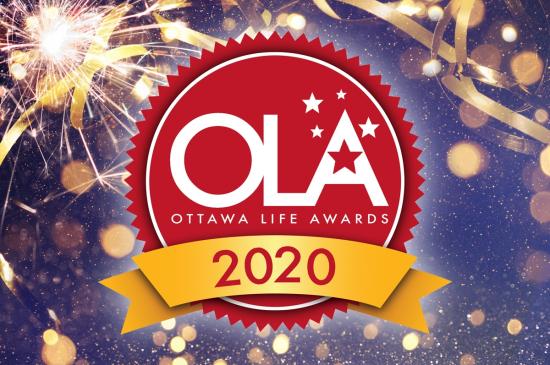 Comments (0)
*Please take note that upon submitting your comment the team at OLM will need to verify it before it shows up below.