The best food to eat in Ottawa
Photo: Shawarma Palace via Twitter
Ottawa is known all around the world for various reasons, be it the Notre-Dame Cathedral or its multicultural population, which continues to enrich the city. It's a beautiful place to live, that's for sure.
There's a lot to do in Ottawa too. You can visit the famous ByWard Market, walk among dinosaurs at the Canadian Museum of Nature or take the kids to see a show at the Ottawa Little Theatre. There's a real blend of outdoor and indoor lifestyles, with some people enjoying everything Ottawa has to offer, before returning home to sit in front of the fire, play a game like Heads or Tails at casino.com or getting stuck into that new Netflix series everyone's talking about. Essentially Ottawa has it all, and that includes excellent, tasty food also.
So, with that in mind, we thought we'd go through some of the best food to eat in Ottawa. We've mentioned some of Ottawa's top comfort foods in the past, but here is a full round-up of the best food, be it comfort food or fine dining cuisine. You can thank us later.
Shawarma
You can eat a Shawarma anywhere, but you can't beat a Shawarma in Ottawa, especially on a cold winter's night after a few drinks with friends. They're damn tasty and are enjoyed by all in the city. The fact that Middle Eastern cuisine has established itself on the streets of Ottawa hammers home further just how multicultural the city is. If you want to explore some of that culture in a tasty way, then you can't really go wrong with a Shawarma, especially from Shawarma Palace.
BeaverTails
A famous Canadian treat, BeaverTails are famous the world over now, but Ottawa does them as no other place does. A fried dough pastry which is hand-stretched to resemble beaver's tails, they're a snack adored by all. If you come to Ottawa, then you simply can't leave without trying a BeaverTail.
Caesars
Basically the Canadian version of a Bloody Mary, Caesars are extremely tasty and incredibly popular throughout the city. ByWard Market is a great place to try a Caesar, but they're fairly prominent throughout the city. If you're partial to a vodka-based cocktail or two, then definitely try one! They're delicious.
Obama Cookie
Named after the former President of the United States of America following his visit to Moulin de Provence to buy cookies for his family in 2009, Obama Cookies are highly sought after, especially from visiting tourists who have heard about the story behind their creation. A simple shortbread in the shape of a maple leaf, covered in red icing, with "Canada" written in white letters on top; an Obama Cookie is a real treat in these parts.
Gelato
Understandably, Gelato is usually associated with Italy, but Canada and, in particular, Ottawa, does it pretty damn well too. In fact, there is plenty of excellent Gelatos to choose from around the city, with Pure Gelato and Mantovani 1946 just two places that immediately spring to mind. If you haven't tried Gelato, then do so. You won't regret it.
Macarons

Photo: Quelque chose via Facebook
Ah, the good old French creation that is macarons. The tiny little desserts from France have well and truly made their mark on the people of Ottawa, so much so that some unique macaron themed creations have surfaced in recent times. Does a macaron milkshake tickle your fancy, perhaps? Or how about a macaron ice cream sandwich? Ottawa certainly knows how to make a delicious little dessert go a long way!
Other things to try are bagels, donuts and egg rolls. Enjoy!
Recommended Articles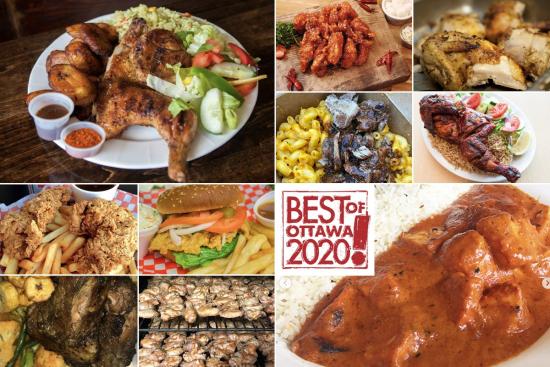 ​After over 20-years writing about life in Ottawa, we think we have a pretty good idea of the best of what this city has to offer. Check, share and discuss #OLMBest every week!
Read full story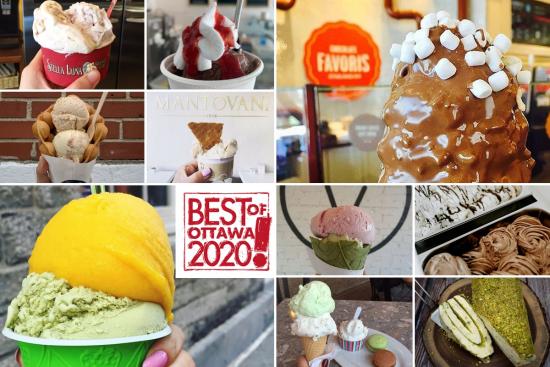 ​After over 20-years writing about life in Ottawa, we think we have a pretty good idea of the best of what this city has to offer. In this weekly series, we share our picks with you — our top hotels, live music venues, local brews, bands and more. Check, share and discuss #OLMBest every week!
Read full story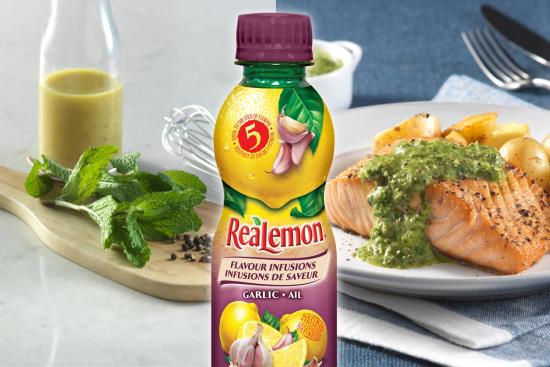 Must-have summer ingredient: New ReaLemon Flavour Infusions –Garlic!
Read full story
Comments (0)
*Please take note that upon submitting your comment the team at OLM will need to verify it before it shows up below.