The Best Restaurants in Ottawa
A dish by Tomo. Photo by Lakyn Marie Felix Photography. 
We all know that Ottawans are attracted to great food, and luckily for us, it seems like great food is drawn to us as well. This city is loaded with fantastic places to grab a snack on the go or to sit down and give your evening to a great local restaurant. Everyone has their favourites, and here are 15 of ours, divided up by area. 
The ByWard Market.
The city's oldest neighbourhood, the ByWard Market is where canal workers settled down after a long day for a meal and a pint. Fortunately for us, that tradition is still going strong. Since great food in Ottawa started here, we thought that it was only fair to start in the Market too.
Tomo Restaurant – Spectacular Sushi
Find them at: 109 Clarence Street or Tomorestaurant.ca.
Main Price Range: $8-$16.
Let's start with some fine Japanese cuisine. For that you don't need to look further than Tomo restaurant. "Tomo" in Japanese means long time friend, and that's exactly what Tomo aims to create, long lasting memories for all its guests. The pan Asian dishes are made with great ingredients, and include weekly specials with fresh seasonal seafood from Canada's east and west coasts.
The menu includes Volcano Rolls (cucumber, avocado massago, topped with baked spicy octopus) sushi platters (tuna, salmon, tako and crabsticks) and grilled squid and Gyoza (panfried chicken and vegetable dumplings served with light sweet soy sauce) among other dishes. This hotspot fills up quick, so you can make a reservation online or by phone.
Khao Thai – Swoon Worthy Seafood
Find Them At: 103 Murray Street or KhaoThai.ca.
Main Price Range: $12-14.
Thai cuisine makes some of the sweetest and most aromatic seafood on the planet, and the air is thick with the smell of it when you walk in Khao Thai. Lord of local Thai food since the mid 2000s, Khao Thai's dim lighting and rich décor is swoon worthy, which makes it one of the best places on this list to bring a date.
Khao Thai has a ton of vegetarian options, and you can ask to have a lot of the meat dishes changed to veggies only. If you do plan on visiting, I'd say skip the pad thai, which is pretty great, but not quite as wonderful as the Thai curry dishes. The yellow curry Gaeng Karee Gai with potatoes in coconut milk is particularly delicious.
The King Eddy – Daring Diner
Find them at: 45 Clarence Street or KingEddyBurgers.com.
Main Price Range: $9-15.99.
One of Ottawa's newest guilty pleasures, The King Eddy is the perfect spot to take care of your hamburger, fries and milkshake craving. Fresh as crest breath, this family owned restaurant opened in the Market last December and stays open seven days a week. Its menu stands on staples like the classic 'King Eddy Burger,' which consists of two fresh-ground patties, topped with Canadian Cheddar and your choice of toppings. For another 50 cents you can add sautéed onions and mushrooms, or add a bacon fried egg or chili for an extra dollar.
The Eddy also offers gluten free buns, or even no bun at all. Top off you burger with a side of hand cut or sweet potato fries, slaw or salad and wash the meal down with a classic milkshake, float, coffee or local draft beer. The restaurant gives off that diner feel, but also offers starters like salmon chowder. King Eddy doesn't take reservations, but you can sit out on the patio, or find a spot past the two garage-style doors that overlook the bustling Market.
Mezzanotte Bistro Italiano – Classy Pasta
Find them at: 50 Murray Street or mezzanotte-bistro.com.
Main Prince Range: $21-44.
Daringly decored, Mezzanotte Bistro Italiano is filled with plush seats and wavy walls that make you feel like you're sitting in the world's comfiest submarine. The food is Italian, and their pasta menu goes on and on. With braised beef-stuff agnolotti, pine nut tortellini and rapini-filled ravioli, Mazzanotte's pasta comes in every shape, and with every filling, you could ask for. Although the wine list is expansive, the restaurant's best food pairing has to be the second-floor view over Murray Street.
Empire Grill – Cool Comfort
Find them at: 47 Clarence Street or EmpireOttawa.com.
Main Price Range: $9-$49.
If the plan is to dress up and hit the town for a fancier night out, the Empire Grill is the place to be. After going through renovations, this swanky restaurant is all class past the front door. The modern interior makes it the perfect place if you have a date looking for tenderloin steak. It also offers up crispy pineapple chicken, Newfoundland crab and salt cod cake. Yum! Empire Grill also serves up brunch and a kids menu, and holds parties and live-music events.
Ahora Cusine Mexicain – A FreshSurprise
Find Them At: 307 Dalhousie Street or Ahora.ca.
Main Price Range: $8-14.
Tucked into the long line of great places to eat on Dalhousie Street, Ahora makes you feel like you've found something secret. The inside is aggressively colourful, the walls and tiles are brightly painted and so vibrantly decorated it's easy to feel like you're standing in a jewelry box. Whoever did the interior designing must have been in a great mood that day, and the vibe is contagious.
The only thing more colourful than Ahora's walls are the drinks, and it boasts an expansive bar list that includes fruity sangrias and a picturesque tequila sunrise. The food is authentic and defined by its fresh ingredients. Plates come fast and they arrive close to overflowing with the best Mexican food you'll find in the ByWard Market.
Cacao 70 – Illegally Good Chocolate
Find Them At: 51-53 William Street or cacao70.ca.
Main Price Range: $7-32.
Topping off our ByWard Market section, we have Cacao 70. Think of it as the section's dessert.
Boasting one of the sweetest menus in the ByWard Market and a website that's so beautiful it nearly crashed my computer, Cacao 70 is about as new and cool as a restaurant can get. Settled in beside the historic ByWard Market Building, Cacao 70 somehow manages to simultaneously be cute and suave.
The menu balances savory options like the loaded veggie frittata with a cornucopia of chocolates and an eye-poppingly sweet breakfast menu. One of the morning options is their 'illegal chocolate waffle,' which is topped with melted Belgian chocolate and milk chocolate shavings and has two more kinds of chocolate on the side. You won't find a place like Cacao 70 anywhere else in the 613. 
Elgin Street.
Elgin Street is the most popular bar and restaurant row in Ottawa. Settled in between Bank and the Market, Elgin balances the new and the old. It's surrounded by monuments and it's got far more great restaurants than a street its size ought to.
Beckta Dining & Wine – Top of the Top
Find Them At: 150 Elgin Street or beckta.com.
Main Price Range: $11-$95.
Beckta. It's one of the newest names on this list but I'm sure you've heard it already. Built into the freshly renovated and historic Grant House, Beckta has been dominating downtown fine-dining since it opened last fall. Named after Stephen Beckta, a leading name in local food and the brain behind Play Food & Wine in the market, Beckta fine dining holds a privileged spot between city hall and the glass-encased Shopify building.
Lunch at Beckta is A-la-Carte and dinner can be taken in three or five courses, which cost about $68 and $95 respectively. I could spend the next thousand words going over Beckta's brilliant menu, and another 500 talking about the wine, but I have a better idea. Presented, without comment, is just one of the second course options in their three-course dinner: "Grilled branzino, kohlrabi purée, fig agnolotti, shaved black walnut, fig jus, cured tomatoes."
Wow.
Elgin Street Diner – Retro Recipe for Success
Find Them At: 374 Elgin Street or ElginStreetDiner.com.
Main Price Range: $10-16.
Open 24 hours a day, every day of the week, The Elgin Street Diner is an Ottawa Institution, perfect whether you're looking for a post-bar munchie stop, a popular and well priced lunch special or weekend  brunch. Voted best diner by basically every travel site that's sauntered through the Capital, the Elgin is always nostalgic and inviting. Naturally, the interior is super retro with exposed brick, old-school upholstered diner chairs and booths waiting for you to happily sink into them.
The menu is hearty, with a loaded breakfast special that runs all day. For $13 you can change the normal special to the aptly named 'hangover breakfast,' which trades the meal's home fries for the poutine that made ESD a legend. Word on the street is their Smokey Burger, topped with gouda cheese and in-house barbeque sauce is the thing to order, and I wouldn't leave without trying the milkshakes.
El Camino – Nouveau Mexicano
Find Them At: 380 Elgin Street or EatElCamino.com.
Main Price Range: $9-16.
If Beckta fine dining is Elgin Street's crown jewel, and the Elgin Street Diner is its reliable, cracked-leather wristwatch, then ElCamino has to be the shiny earrings it wears on nights out. People love ElCamino because it's fun and the menu completely redefines how most Canadians see Mexican food. From the restaurant interior or the take-out window, ElCamino serves arguably the best tacos in the city, topped with everything from Japanese-style eggplant to tuna tartare.
ElCamino's green papaya salad comes in mountainous towers and the shrimp dumplings are wondrously crispy and served alongside sliced radish. The prices are also surprisingly low, considering the gorgeous food. The tacos go for $4.50 to $10 each, and the most expensive item on their sample menu is the $16 scallops.
Downtown and Beyond.
Ottawa's fine-food scene certainly has its heart downtown, but that doesn't mean there's no good food east of Bank Street and south of the 417. All over Chinatown, Little Italy, New Edinburgh, Lansdowne Park and a dozen other neighborhoods there are local legends and future favourites waiting to be discovered.
MeNa – Un Bon Arret
Find Them At: 276 Preston Street or MeNaRestaurant.com.
Main Price Range: $12-85.
A French restaurant in Little Italy, MeNa deserves praise for standing out on a street that made its name with brilliant food. Combining small plates with big ideas, MeNa serves fresh meals that are exquisitely cooked and elaborately displayed. The head chef is James Bratsberg, who's given the menu a real 'built from scratch' feel. The scattered vegetable plates and small towers of beef manage to look modern and rustic at the same time.
Lots of restaurants brag about fresh food, but you can really taste the difference local-organic food makes in MeNa's bright vegetarian dishes. This is also great to see in a French restaurant too, the last one I went to in Ottawa may have been a bit ritzier, but there's wasn't a single vegetarian entrée, and I don't think that's acceptable in 2015. Of course, if you want that more traditional, rich-meaty flavour, MeNa also serves a mean duck tagliatelle with orange.
So Good Restaurant Inc – Chinatown Champion
Find Them At: 717 Somerset Street West or SoGoodFo.com.
Main Price Range: $8-20.50.
Ottawa is known for a lot of things, beavertails, shawarma, even tacos, but you'd be hard pressed to find someone brag about our Chinese food. Wander through the gorgeous Chinatown Royal Arch though, and you'll uncover gems like So Good Restaurant Inc.
So Good has a relaxed feel to it and one of the biggest menus I've ever seen. Seriously check it out here, So Good has more Szechuan dishes than most places have dishes period. The quantity doesn't take away from the quality though, especially when it comes to So Good's tofu and squid. On top of that, everything is as easy on the wallet as it is on the stomach, and I had to look at the menu for about five minutes before I could find a meal that cost more than $20.
Local Lansdowne – Keeps the Gang Happy
Find Them At: 825 Exhibition Way or LocalLansdowne.com.
Main Price Range: $8-18.
The newly opened Lansdowne Park's only representative on our list, Local's style is definitely Spartan. It has dim lighting and an open, airy feeling. The outdoor patio is filled with plastic-looking patio chairs and tables that make the spot seem like your own backyard, if you were lucky enough to have a backyard sandwiched between a movie theatre and football stadium.
Like a lot of newer places, Local's menu is all over the place. Look through it and you'll find plenty of burgers, some Mexican options, Polish perogies, Jamaican jerk chicken and Szechuan edamame. They're even tiptoeing into Ottawa's taco scene. What makes Local different from some newer places is that Local actually pulls off a lot of the food pretty well. If you're looking for Mexican or Chinese food I wouldn't choose it over some of the other very specific places on this list, but if you've got a hard-to-please group with diverse tastes, Local should be the place that does if for them.
Wellington Pub – In Season and Always in Style
Find Them At: 1325 Wellington Street West or TheWellingtonGastropub.com.
Main Price Range: $14-28.
The word 'pub' might be a bit misleading in the name Wellington Gastropub. I've been to plenty of pubs in this city, and none of them served anything as wondrously organized as the Wellington's plates of veggies, steak and fish. With a few small-plate options and some heftier meals to fit the pub name, the gastropub's menu is ever-changing to stay with what's seasonal and in style.
The drink menu features a surprising amount of local craft beer, including a stellar line up from the undoubtedly familiar Beau's collection to some more local and less known options. One I'd never seen before, and absolutely love the name of, is the Calabogie Front Porch Kolsch. Say that five times fast.
Fraser Café – Food Wow Factor
Find Them At: 7 Springfield Road or FraserCafe.ca.
Main Price Range: $11-55.
Sitting just a couple blocks away from the Rideau River, Fraser Café is the only spot representing New Edinburgh on this list. The interior balances modern and quaint, and the food seems to fall more on the contemporary side. That's not to say you should come here expecting molecular cooking, but even more traditional meals like pancakes or huevos rancheros (rancher's eggs) find a way to surprise you.
Dinnertime at Fraser Café is all about seafood. There's a bunch of great shrimp options and you can buy Whalesbone oysters for $3 apiece. You should also swing by for brunch, and make sure to give yourself enough time for desert. Fraser makes its ice cream in-house, and the fresh doughnuts, usually served with a gooey dark chocolate side, are a thing of beauty.
Recommended Articles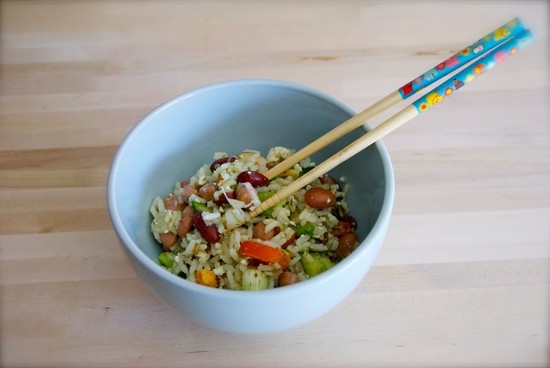 Rice and beans are staple foods in many people's diet. Nutritious, healthy, and an easy way to get...
Read full story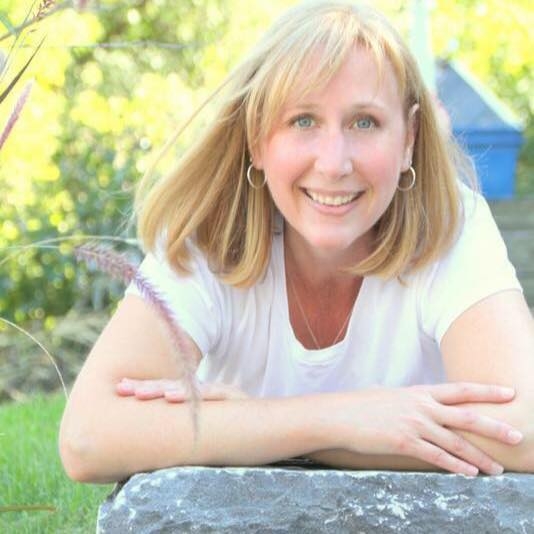 In this series, we chat with vegans from around the region to find out what it's like to be plant-based in Ottawa, discovering tips and tricks for living a like a local - vegan style.
Read full story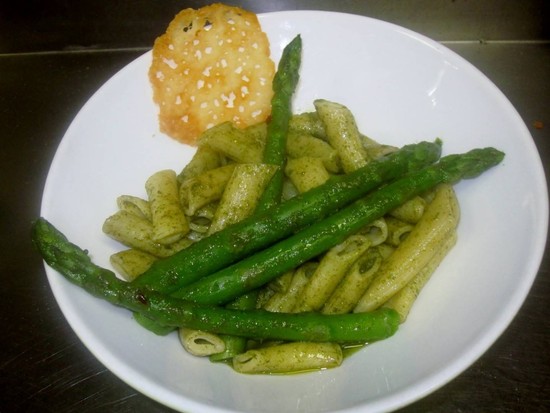 Special to OLM: Experience a taste of local favourite Italian hotspot Zolas Restaurant—right in yo...
Read full story
Comments (0)
*Please take note that upon submitting your comment the team at OLM will need to verify it before it shows up below.