Food & Wine
The Britannia Bakeshop just might the cutest bakery in Ottawa
The Britannia Bakeshop just might the cutest bakery in Ottawa
ABOVE: Gisele Paquette is the owner of Brittania Bakeshop in Ottawa's west end.
---
Tucked on Howe Street, right behind Britannia Beach, is one of Ottawa's newest bakeries and possibly its cutest, the Britannia Bakeshop.
Owned and operated by bay resident Gisele Paquette, the shop is a passion project. Paquette has been making various products, from jams and salsas to pickles, for several years and selling them at local craft and farmer's markets. To produce her product line, she had been renting space since food for sale must be made in a commercial kitchen, but when she saw the opportunity to move her operation close to home, she jumped at it.
The bakery side of business followed. Paquette realized that selling bread and other products to complement her preserves was a good idea. "I thought we could do better than just a kitchen," explained Pauquette. "We could have a little store and do more than just jams and have baked goods or some breads or something, and then it just turned into this."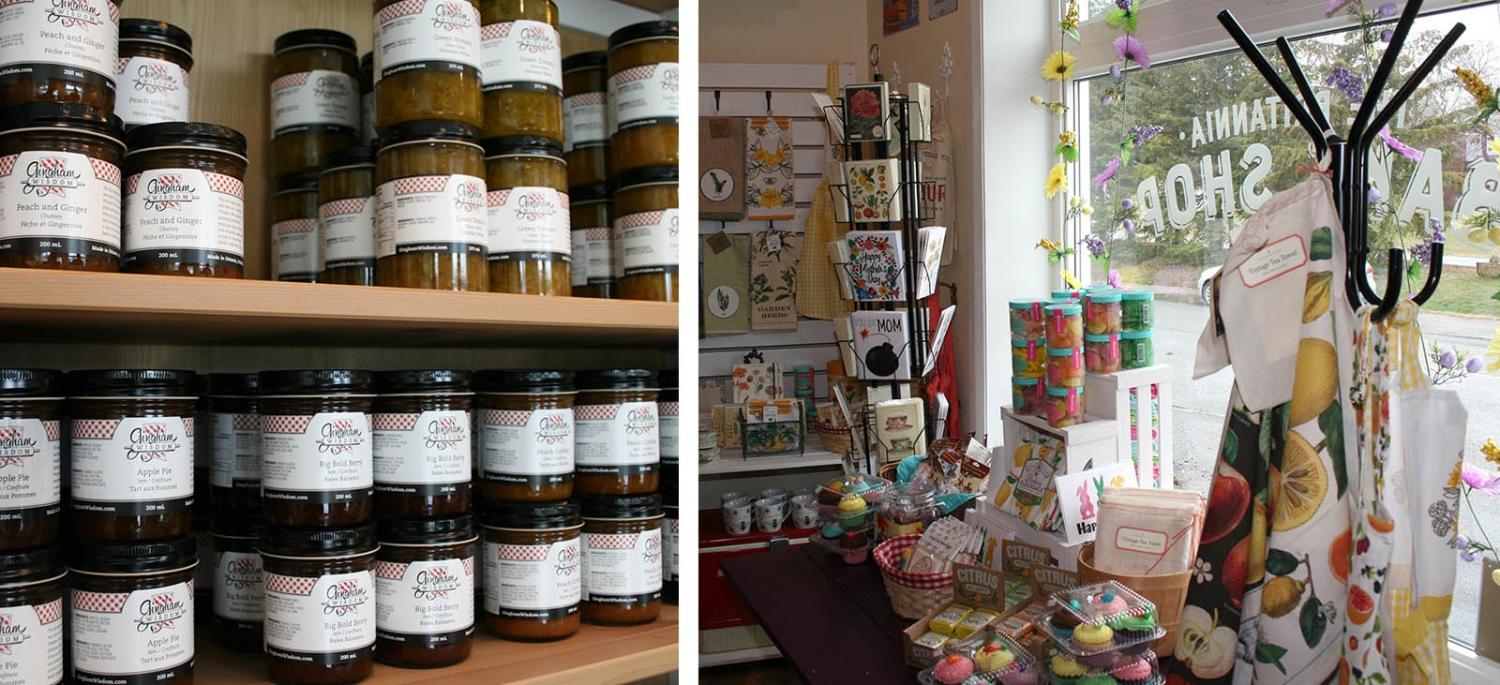 Stepping into Bakeshop, you'll hear the faint sound of vintage French music playing in the background while retro decorations adorn the shop, including an antique table, old scales, and rolling pins. The aesthetic is a throwback to a traditional French boulangerie that one might see in a movie. Paquette says this was intentional. She loves history and was fascinated by the home front during the Second World War and wanted to bring that 1940s aesthetic to her business.
Paquette pointed out the strange parallel of opening a bakery during the pandemic, saying that during WW2, there was rationing. Although there hasn't been during the pandemic, it was harder to get different ingredients at different times, such as eggs or flour. Today, the bake shop smells incredible, and the kitchen behind it is alive with the sounds of delicious treats being prepared.
The Britannia Bakeshop makes and sells delicious homemade goodies like brownies, cookies, chocolate croissants, almond croissants, squares, and cakes. In addition, there is Paquette's line of Gingham preserves made in-store and gift items such as gift items aprons, tea towels, and cards. The shop also sells fresh bread made locally and delivered to the bakeshop every day by True Loaf Bread Company of Centretown.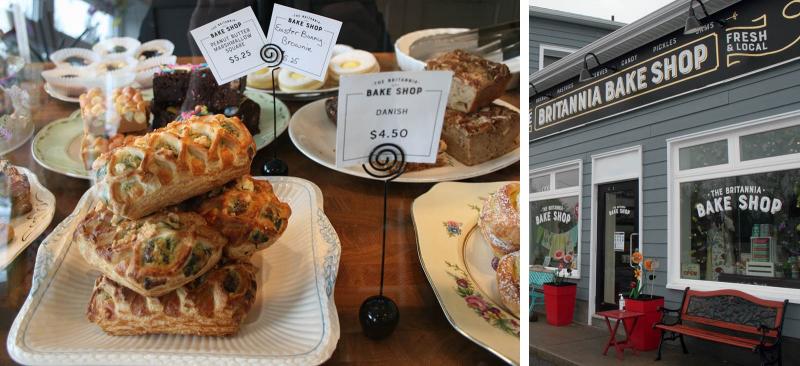 Paquette jokes that their dog cookies are the healthiest thing they sell; everything else is made with lots of butter and sugar. The carrot cake has become a real hit with the locals and is constantly selling out, and has become a staple of the bakery. Still, if you show up looking for something different, the brownies and squares will satisfy any sweet tooth and are so fresh tasting you will never want a store-bought brownie again.
For Easter, the shop is making delicious hot cross buns. Although they may look like the regular holiday favourite, these buns have a new take that makes them even better: cranberries instead of raisins and homemade candied orange.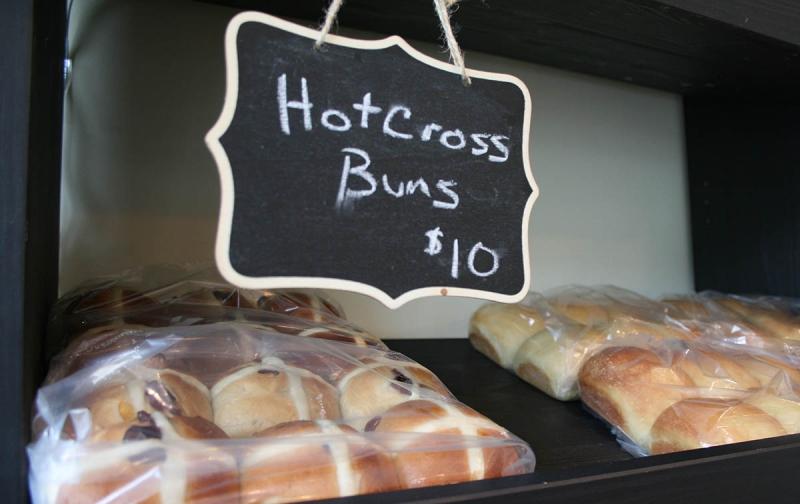 Head down to The Britannia Bakeshop to pick up a half dozen of them, but fear not if you can't make it out this weekend; the shop has had so much success with the seasonal buns that Paquette says it's likely they'll start making a 'not cross bun'—the same delicious bun without the cross!
This new addition to the growing Britannia Bay area is a wonderful place to get anything from a loaf of bread for dinner to a cake for a special occasion or a treat for yourself and your dog while out for a walk.
---
The Britannia Bakeshop is located at 2728 Howe St, near Mud Lake and Britannia Bay. The shop is open Wednesday to Sunday from 9 am to 4 pm.
Photo: OLM Staff
Recommended Articles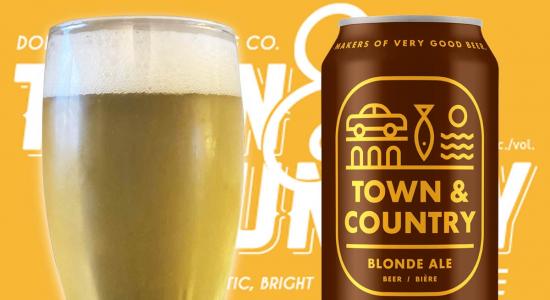 In a market that is currently dominated by big, overly hoppy, higher alcohol, hazy IPAs, it was a pleasure to get into this classic blonde . . .
Read full story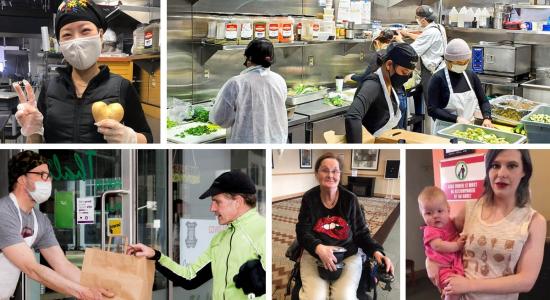 When you buy yourself a meal from the Food For Thought kitchen, your purchase buys the same meal for someone struggling with food insecurity.
Read full story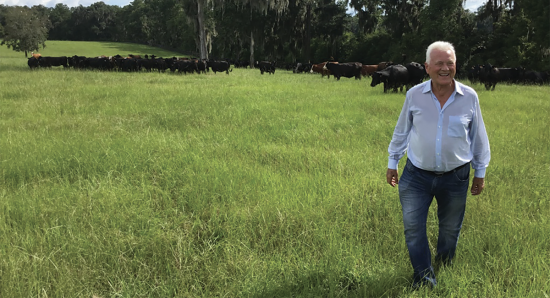 Frank Stronach believes The GUHAH Way will inspire individuals of all ages to embrace organic foods and healthy eating and will become a large and powerful voice for parents across the country
Read full story
Comments (0)
*Please take note that upon submitting your comment the team at OLM will need to verify it before it shows up below.