Food & Wine
The Capital Ukrainian Festival Is Ready to Tantalize Your Taste Buds!
The Capital Ukrainian Festival Is Ready to Tantalize Your Taste Buds!
Ottawa Life's Festival City Series is back! We'll provide a unique look at some of your favourite events.
We'll go beyond the music with artist interviews, volunteer profiles, concert reviews and spotlights on
the tastes, sights and sounds of the festival season.

Your city! Your festivals and events!
Like a good sunscreen, Ottawa Life has you covered.
---

Photos courtesy of the Capital Ukrainian Festival
The Capital Ukrainian Festival strives to promote the culture, art and music of Ukraine but no gathering of this nature would be complete without serving up a seemingly endless sampling of traditional meals and treats. Food is as tethered to the country and its people as vyshyvanka, the Carpathian Mountains and the Klitchko brothers!
Not content with having their supper's churned off a factory assembly line, Ukrainian food is often handmade in the home with a lot of love and care for cultural traditions. Despite having to make multiple meals each day, the Festival has gone to great lengths to ensure that authenticity and quality will be placed right on your plate.
"You know the food is high quality because we either make it ourselves with Mama Raisa, or we source food that comes directly from people we know, such as award-winning Toronto-based Halenda's Meats," Capital Ukrainian Festival President, Jane Kolbe says.
"It's delicious. It's traditional. It's irresistible!"
But don't take Jane's word for it. Just take a look at some of the things you'll find on the Festival Menu even for the staunch vegetarians out there. However, but best do it in a place where people around you won't mind your rumbling stomach.
Varenyky
You can't have a Ukrainian Festival without perogies. You won't eat just one of what may be the Ukrainian cuisine's most popular culinary dish. Made fresh and stuffed near to burst with potato and cheddar cheese, this dish really will melt in your mouth. You'll even be able to take some home with you!
Borshch
This Ukrainian classic is one of the country's most well-known dishes, not to mention one of the world's most famed soups. Made mainly of beets, it will be served both hot and cold and contain a hearty helping of veggies. Top it off with a slice of rye bread or three, some sour cream and fresh dill. True comfort food!
Kapusta Salata
If you have any preconceived notions about sauerkraut, toss them out the window because the Ukrainian-style coleslaw is chock-full of natural enzymes and probiotics that are sure to having you coming back for another healthy serving.
Buryak Salata
If the Borshch didn't give it away, Ukrainians love their beets and this salad will provide you with another reason why. When paired with apple vinaigrette, this roasted beet salad makes for a unique taste.
Pickle on a Stick
Sounds simple, right? Well, it is but when you factor into the taste equation how much Ukrainians are known for their award winning pickles you'll also realize your snacking on something special. This isn't your usual jar of gherkins.
Shashlyk
This chicken shish-kabob is a symbol of the summer. It's marinated to perfect to create a moist and tender taste and topped with a mouth water smoky barbecue finish.
Barbecued Kovbasa
If you've been to the Festival before you've at least smelled this double-smoked pork sausage. It's used in many ways in Ukrainian culture be it for pasta dishes, omelets and sandwhiches but you'll just be happy to munch on some any way it's served.
Holubtsi
First you take some rice, mix in some pork, ground beef and then you wrap it all up in a full cabbage leaf to cook until tender. Sound amazing? It is! These rolls vary from region to region but the deliciousness remains no matter where you are. Festival staff will be smothering them in a delicate tomato based sauce to compliment the filling.
Patychky
Like the chicken offering, this pork on a stick sounds like a quick fix on a hot day but Ukrainians don't take even their most simplistic samplings lightly. The pork is seasoned and then coated in breading, pan fried, and then baked. It should also come with a warning label: CAUTION: MAY CAUSE SPLINTERS WHEN LICKING STICK CLEAN.
Nalysnky
You may have tried crepes before but not like this. Filled with cherry or apple with a dollop of sweat cream sauce, this is a perfect way to end your Ukrainian menu journey so better save some room.
Finally, you'll have many selections to wash all this down with. The kids will love the Compote, a fruit punch made of sour cherries, apples and Saskatoon berries. The adults may want to turn to a cold Lvivske 1715, beer from the oldest still-function brewery in Eastern Europe. There's also Zirkova and Slava vodka, made by those who know this drink better than any. Ukraine is the birthplace of it! Relax and refresh with a nourishing, organic Lemonbalm and Lavender Iced Tea, a perfect thirst quencher on a hot summer day.
Hungry yet? Of course you are! Thankfully you only have a few days left to wait for all the tastes of The Capital Ukrainian Festival!
Recommended Articles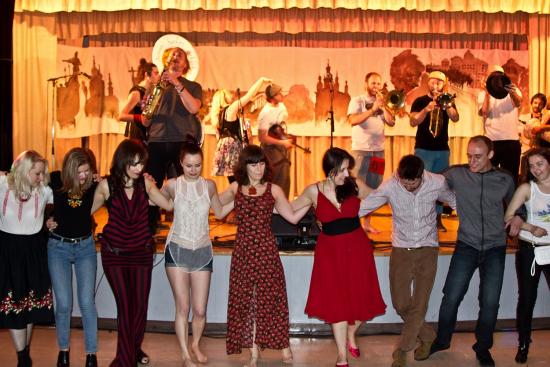 What do perogies, pinball and partying Ukrainian-style have in common?
Read full story
Want to take a trip to Ukraine without needing to pack your bags and passport? For the last three years, the Capital Ukrainian Festival has brought all the colourful culture, music, art and especially food to the Nation's Capital.
Read full story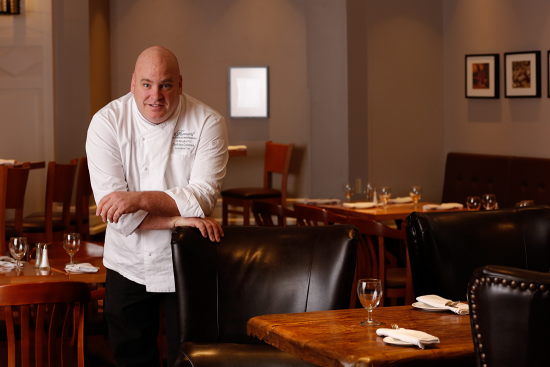 The Capital Ukrainian Festival just got tastier before the gates even open with the inclusion of a special presentation on Ukrainian cuisine by award winning Chef Tim Wasylko.
Read full story
Comments (2)
*Please take note that upon submitting your comment the team at OLM will need to verify it before it shows up below.