Politics
The Crisis of Immigration: Canada's Israeli Connection
The Crisis of Immigration: Canada's Israeli Connection
Israel has faced considerable international criticism this past month. After agreeing to a plan to resettle thousands of asylum seekers, the Israeli Prime Minister Benjamin Netanyahu reversed the agreement just hours after he signed a deal with the United Nations High Commission for Refugees (UNHCR) and has outlined a "non-voluntary relocation policy", which leaves nearly 40,000 asylum seekers facing deportation back to their countries of origin.
Canada has been named by Prime Minister Netanyahu as a destination for some of the asylum seekers who are being relocated, although no official agreement exists. According to the Canadian Council for Refugees, Canada took in record numbers of about 300,000 refugees in 2016 and 2017. The Canadian government has a pre-existing agreement with the UNHCR to resettle 10,000 refugees in 2018, but has not yet mobilized an action plan. Facing considerable pressure from both the UNHCR and Israel, Canada must take a moment now to carefully decide how to proceed.
Background:
Israeli plans for relocation date back to 2006, when asylum seekers began entering Israel over the Egyptian border. In 2014, Israel built a 242-kilometre fence along the border, which has slowed the entry of asylum seekers. However, for the people who have fled violence in their countries (mostly Eritrea and Sudan), their fate remains uncertain.
In early April, the UNHCR and the Israeli Prime Minister signed a deal that would resettle most of these people through sponsorships, family reunification plans and labour migration. The condition was that Israel suspend its non-voluntary relocation policy. Only hours after signing, Prime Minister Netanyahu reversed the agreement after facing backlash from alt-right Israeli groups. These groups claim that these migrants erode the Israeli national identity and cause crime rates to skyrocket.
To complicate matters, the Israeli government has named resettlement countries for some of these migrants. One of these is Canada, although no official agreement exists. The relationship between Canada and Israel is a close one, and our response to this crisis may be important in our trade future with that region of the world.
Canada-Israeli Relationship:
Canada and Israel have strong bilateral relations, with close political, economic, social and cultural ties. Support for Israel has been at the core of Canada's Middle East policy since 1948.
One of the underlying strengths of this relationship is the people-to-people ties. There are approximately 20,000 Canadian citizens living in Israel, as well as a Canadian Jewish community of about 350,000.
Israel is Canada's biggest trading partner in that region of the world. In 1996 the Canada Israel Free Trade Agreement (CIFTA) came into effect. It was Canada's first trade agreement outside of the Western hemisphere. In 2014, CIFTA was modernized under Prime Minister Harper and now generates over $1.6 billion for the Canadian economy. Canada's main exports to Israel are electrical machinery, scientific instruments, pharmaceutical products and paper. Canada's main imports from Israel include electrical machinery and precious stones or metals.
Global Immigration Crisis and Canada's position:
While we enjoy these strong bilateral relations with Israel, some of their foreign policy does not mix with ours. Israel is increasingly alt-right and inti-immigration, and the Canadian government has been criticized by human rights groups for years for supporting a nation that consistently violates international law in its dealings with the Palestinian people. The newest example of this struggle is Israel's "non-voluntary relocation policy".
Canada has been in the international eye in the past few years due to it's growing reputation as a refugee haven. Prime Minister Justin Trudeau smiled for the camera as he welcomed Syrian children in 2015. We've been known to bask in this national identity, this idea of inclusivity and international cooperation. We Canadians are proud of the position we have created for ourselves as a diplomatic protector of the weak.
Few of us realize, however, the important difference between a refugee, an asylum seeker, and a displaced person. An asylum seeker is someone who is seeking international protection, but whose claim for refugee status has not yet been recognized. A displaced person is someone who has been forcibly displaced and is usually living under illegal migrant status in another country. In 2015, the United Nations (UN) published figures claiming that 65.3 million people worldwide have been forcibly displaced. These numbers have skyrocketed in recent years, the likes of which we've never seen before. Only 21 million of these people have refugee status. The remaining are displaced persons and asylum seekers. While alt-right governments around the world build fences and push migrants out, the UN urges the international community to respond to this global crisis.
Canada remains largely viewed as the benevolent refugee 'shelter-er', as we accept larger numbers than our southern neighbor and many western European countries. However, being named in Israel's deportation plan brings Canada to the edge of a dangerous precipice – we must tread ever so carefully if we wish to continue our close trading ties with Israel, and retain our international identity as a nation that accepts all peoples and cultures with open arms. If we choose to work with Israel and become a destination for some displaced people as Netanyahu deports them, we will likely face international criticism and pressure from the UNHCR. However, if we choose to support the UNHCR in its efforts to end Israel's relocation plan, we risk a dramatic change in our comfortable trade with Israel.
This immigration crisis is not slowing down – every year there are more and more displaced persons. In Canada, we must find our footing and make a clear choice either way. We cannot enjoy the 'best of both worlds' for much longer. Which way will we go? Will we risk isolating ourselves from strategic Middle Eastern trade? Or will we risk the years of international cooperation and diplomacy we have put into the UN?
Recommended Articles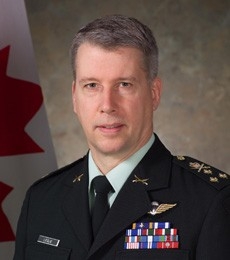 Lieutenant-General Andrew Brooke Leslie, CMM, MSC, MSM, CD is a retired Canadian Forces general o...
Read full story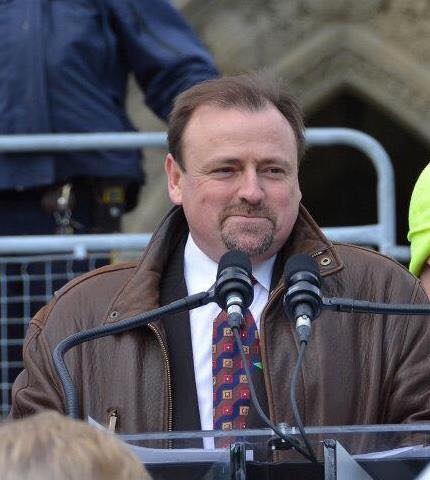 The Phoenix debacle is a monumental disaster for Canada's public service and for Canadians which was brought about by governments disrespect for its own workers
Read full story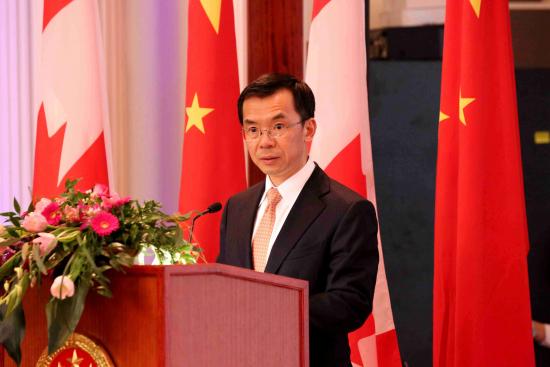 Ambassador Lu Shaye discusses China's development and China-Canada relations with the Chinese and Canadian media. This is the official transcript.
Read full story
Comments (0)
*Please take note that upon submitting your comment the team at OLM will need to verify it before it shows up below.