Games
The definitive guide to becoming a pro gamer
The definitive guide to becoming a pro gamer
It is now possible to become a multimillionaire with legions of fans by simply sitting in a comfortable chair and playing video games. Esports has enjoyed a swift and spectacular rise to prominence over the past few years, and it now has around 500 million fans across the globe. That has caused the prize money, salaries and sponsorship deals on offer to soar, helping hundreds of talented gamers turn professional. How do you join their ranks? Read on for our definitive guide.
Choose Your Game
You cannot afford to consistently play a wide range of different games if you hope to become an esports star. You must choose just one game and focus relentlessly on becoming an expert within that discipline. First you have to find your niche. The main genres within the competitive gaming sector are multiplayer online battle arena games, first-person shooters, real-time strategy games, battle royale titles, fighting games and sports games. Work out what sort of games you enjoy playing and the genre that best suits your skill set. You should also choose a game that has a solid esports infrastructure and long history of regularly paying high prizes. Your best bet is to go for League of Legends, Dota 2 or CS:GO, as they are well established, with a number of large franchises and several big competitions taking place around the world each year. Dota 2 is the most lucrative in terms of prize money, whereas CS:GO has the most pro players and LoL could offer the greatest salaries and sponsorship deals.
Speculate to Accumulate
You need to invest in the best gear available if you hope to mix it with the world's leading gamers. You will have zero chance of success if you are sitting at a rickety old desk, using a clunky mouse and a dated CPU. Some esports only require a console, such as FIFA and Call of Duty, but most are played on a PC. That means you need to invest in a cutting-edge CPU, a top of the range graphics card, a specialist gaming keyboard and a mouse that allows you to move quickly and decisively. If you can afford to invest in an Alienware Aurora Ryzen R10, a Razer Huntsman Elite keyboard and a Logitech G502 Lightspeed wireless gaming mouse then you will be off to a great start. You also need a comfortable gaming chair to support your spine through epic training sessions, a web cam to stream your exploits to your growing collection of fans and a good headset to communicate with your teammates. You will reap the financial benefits of this initial investment if you make it as a pro gamer. You can even bet on yourself playing games if you get really good, and make the money back that you spent on hardware in one fell swoop.
Train Like a Demon
South Korean superstar Faker is probably the most famous gamer on the planet after leading SK Telecom T1 to three LoL world titles. He makes millions of dollars each year in salary, prize money and sponsorship deals, and he is a legend to his legions of devotees. Yet he did not achieve this exalted status overnight. Faker spends 10 to 12 hours per day practicing LoL, leaving little time for anything else. Bugha, the 16-year-old Fornite player from Pennsylvania who won $3 million when clinching the World Cup last year, practiced for a more reasonable six hours per day in the build-up to the tournament, but he had to juggle it with schoolwork. Six hours spent training each day really should be the bare minimum for any aspiring esports pro. It is impossible to become a virtuoso with the violin or a professional golfer without putting in hours of hard graft each day, and it is exactly the same with esports.
Build Up a Following
There are now around 500 million esports enthusiasts spread across the world, and their passion for pro gaming has allowed it to become a viable profession for hundreds of stars. They often pack into stadiums to watch the action unfold, provided there is not a global pandemic, and they watch matches take place on platforms like Twitch, YouTube Gaming and Mixer. They buy battle passes to fund prize purses at major tournaments. They buy merchandise. Most of all, they love to watch gaming content, so it is important to create a channel on Twitch, YouTube, Mixer or all three, and start to put out engaging content. You should also connect with the community on social media, as this allows you to learn more about the scene, build up a fan base and boost your personal brand. Some people earn a fortune from putting out gaming content, even though they are not the greatest players. If you have a magnetic personality and a keen eye for creating interesting videos, you can earn more money than the top pro gamers, with Ninja serving as a prime example of this phenomenon.
Join a Team
A few esports are individual pursuits, such as sports games, fighting games and RTS titles like StarCraft. However, most esports are team pursuits. You know you have made it if you land a place on the roster of a big franchise such as Team Liquid, Team SoloMid, Cloud9, Ninjas in Pyjamas, Fnatic, Team OG or OpTic Gaming. You will then benefit from a healthy salary, sponsorship deals and access to a hi-tech training facility. However, it is rare to walk onto one of the teams at a major franchise like those we have just listed. Instead you should find a smaller team in your local area and team up with like-minded aspiring gamers. You will then benefit from camaraderie and support as you work your way up the ranks, and you can then ditch those fools as soon as a better offer from a bigger team comes in. There are a number of smaller teams bidding to shoot to prominence around the world, and the industry moves quickly, so a franchise can go from obscurity to superstardom very quickly. Identify promising teams in your area and convince them of your worth.
Photo: Fredrick Tendong on Unsplash
Recommended Articles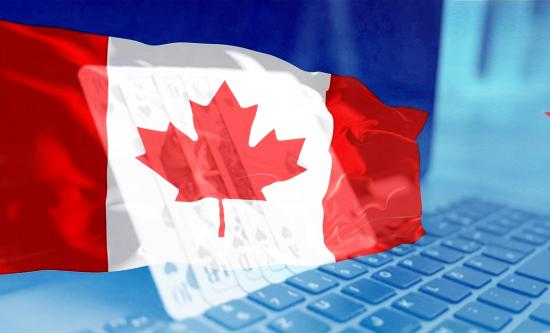 Not sure what online casino is legit and secure as a Canadian player? Or maybe you are trying out gambling but not sure where to start?
Read full story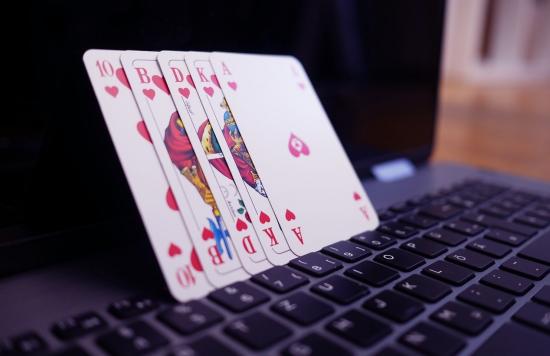 With the COVID-19 lockdown forcing people to stay indoors, the demand for online casinos in the US skyrocketed.
Read full story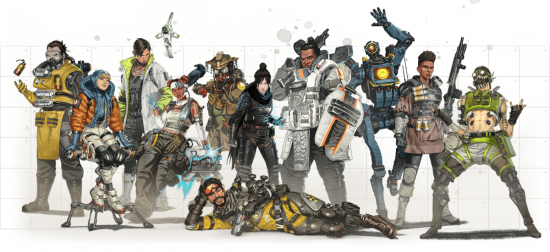 Apex Legends reached a staggering number of 70 million players worldwide as of October last year
Read full story
Comments (0)
*Please take note that upon submitting your comment the team at OLM will need to verify it before it shows up below.