The Four Comprehensives
In In February 2015, Chinese President and General Secretary Xi Jinping's introduced China's new ideological directive, the "Four Comprehensives." Canadian analysts, policymakers, business people and multiple Canadian law firms with satellite offices in China representing a plethora of Canadian business interests are studying the ideological platform with interest. To implement his new plan, President Xi borrowed a page from Chinese leader and reformer Deng Xiaoping who, from 1978 until his retirement in 1989, oversaw a massive economic and social transformation of China. His reforms were first tested in smaller areas, then applied more broadly, and finally, if all went well, at the national level.
The "Four Comprehensives" is a strategic blueprint for China to build a moderately prosperous society, deepen reform, implement the rule of law, and strengthen Communist Party discipline. Understanding the new directive and the philosophy behind can provide Canadian businesses with a unique understanding of China's development strategies in the global economy and provide insight into China's continuing political transformation. In November, Canada' s leading law firm with expertise on China, Borden Ladner Gervais LLP (BLG), invited several of the national capital's most prominent China watchers to attend a round table discussion on the "Four Comprehensives Strategy and China's Development. The guest speaker was Guo Yezhou, Vice Minister, International Department of the CPC Central Committee. Participants learned that China's new strategy commits China to comprehensively build a moderately prosperous society, comprehensively deepen reform, comprehensively govern the nation according to law, and comprehensively strictly govern the party.
Interestingly, the first and third elements to the strategy have actually been official Chinese doctrine for almost a half century. Former Chinese leader Deng Xiaoping called for achieving a moderately prosperous society as one of the motivating goals in pursuing economic reforms in the 1970s which were part of his Deng's "Reform and Opening Up" agenda. The reappearance of this term by President Xi Jinping has been interpreted by many China experts as a deliberate message to continue that process.
The governing the nation according to law comprehensive refers to how the current government of China (and the Communist Party) is reforming its police and security forces. The Chinese call this "governing the nation according to both law and 'virtue.'" Rule of law efforts include new guidelines recently announced by the Supreme People's Court as part of its Five-Year Plan of reform, and President Xi's continuous anti-corruption campaign. Rule of law, economic liberalization, and anti-corruption are the key elements that compose the basis of Xi's "deepening reform." The word "deepening" is being used to send the message that Chinese institutions and bodies that were previously immune to reform (due to the Party's internal operating methods of "hidden rules) are now being opened up to top-level scrutiny and regulatory control.
The use of the phrase "deepening reform" is President Xi's commitment to being a second great "Architect of Reform" after Deng Xiaoping. It means that China, the Chinese people and the Chinese economy are committed to being competitive in global markets and will not take an isolationist economic strategy in the world. Many China watchers believe China may also assert itself in other ways in the world to match its economic clout. Several cite recent moves by China in the South China Sea to reassert its territorial and military presence there, or the immense success of Chinese investment and business ventures in the past decade on the African continent.
The Comprehensive, "strictly governing the Party," cites a significant departure from previous policy and indicates that there are bold reforms with low and middle-level officials in the Communist Party in China to weed out corruption and ensure better discipline. The disciplinary oversight of its members is a key objective for President Xi as it will remake the communist Party in China a more effective and efficient political organization, that will be key in the Xi's quest for "comprehensive" and direct social change.
It remains unknown of these reforms will lead to greater institutional independence in China, especially judicial independence. However, these reforms are being received well in China and abroad.
Recommended Articles
When the Communist Party of China (CPC) originally formed in Shanghai, China was viewed in the West as a fragile country with limited capabilities. Fast forward 100 years to 2021, China's unprecedented rise under the CPC is testing the legitimacy of western-infused norms
Read full story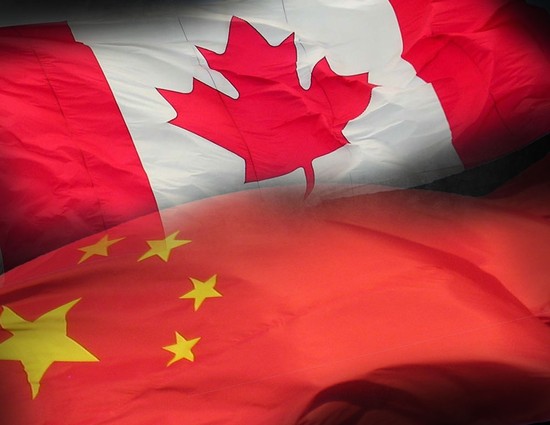 Dan Donovan, Publisher of Ottawa Life Magazine, sat down to chat with Chinese Ambassador to Can...
Read full story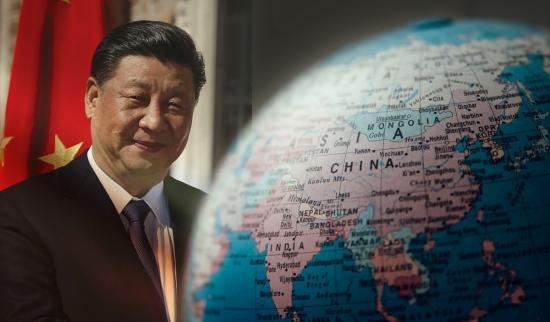 Chinese President Xi Jinping provided much insight into where he plans to take China at the 19th CPC Central Committee meeting last week in Beijing
Read full story
Comments (0)
*Please take note that upon submitting your comment the team at OLM will need to verify it before it shows up below.