Arts & Events
The Frozen Sound of Ice Music: World-renowned ice musician Terje Isungset will perform in Ottawa on instruments made of ice.
The Frozen Sound of Ice Music: World-renowned ice musician Terje Isungset will perform in Ottawa on instruments made of ice.
By Marie Harbo Dahle
Norwegian percussionist and ice musician Terje Isungset creates music from instruments made entirely out of ice. On February 16, ice music will be played in Canada for the first time when Isungset performs for a Winterlude audience.
In 1999, Norwegian jazz musician Terje Isungset was invited to create music in a frozen waterfall. Ever since then, he has developed and performed his ice music in venues all over the world. This February, Isungset brings his Arctic sound to Canada: "People here know the winter. They know snow and ice, and they have learned how to live with it, but maybe they don't know that their ice can also become music."
Isungset's performance relies entirely on ice – blocks of frozen water are collected from lakes and rivers to be cut and shaped with chainsaws and knives to form musical instruments. Isungset has built and played instruments like ice horns, ice drums, ice harps and the iceophone – a glacial xylophone. Isungset will perform in Ottawa with Norwegian singer Mari Kvien Brunvoll.
Depending on the location, Isungset's instruments can be made of week-old ice from the local river or ice from glaciers hundreds of years old. In some concerts, he has even played on ice harvested from the South Pole. "There is something wonderful about the people of Ottawa being able to hear the sound of their own ice," Isungset says. He collects ice from secret locations, and says it's incredibly hard to find ice with a good sound.
As the ice is extracted and shaped, it is tested for its musical qualities. All pieces of ice have a different sound, and the ice musician must find out which pieces sing and which don't. The instruments he creates may even change during the performance, as they react to changes in temperature. "What we do – play on the ice – is virtually impossible," he says. For every concert, his team harvests and shapes the ice, so the ability to improvise becomes a very important part of his performance.
The choice of ice as a material also relates to the changes that ice and frozen areas all over the world are subjected to. "The ice music project is a commentary on environmental issues. We have to be careful, and show respect and humility for nature. There is ice on Earth today that is over 140,000 years old – ice existed well before people did."
The temperature also affects the musical qualities of the ice. "The closer you get to zero, the less the ice will sing," Isungset
explains. A crisp Ottawa night sounds like just the right atmosphere. After this performance, Isungset heads north to play in Iqaluit, Nunavut. He then continues to the US where he will perform in the John F. Kennedy Center for the Performing Arts in Washington, D.C., and in the Cedar Cultural Center in Minneapolis, Minnesota.
Isungset plays in Ottawa for the Winterlude festival at 7pm on Saturday, February 16 at Marion Dewar Plaza outside City Hall. Isungset also performs an ice music matinee at 4pm on Sunday, February 17at the same venue. Admission to both performances is free.
Marie Harbo Dahle is a Trainee at the Royal Norwegian Embassy in Ottawa.
All Photos: Emile Holba
Recommended Articles

For years the National Capital Commission (NCC) has been the most inept, closed, secretive, elitist...
Read full story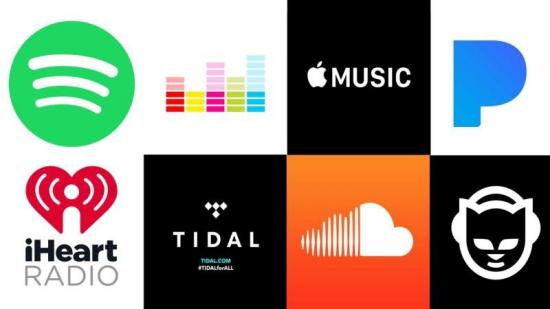 The music industry is still alive and well but somewhere along the line the artists worth has gone down. If music trends stay the course we will see fewer and fewer new artists rise to the top.
Read full story
Tales of Two Cities is inspired by the lush worlds of 18th-century Saxon and Syrian coffee houses whose opulence is conveyed by the rich imagery enveloping the stage.
Read full story
Comments (0)
*Please take note that upon submitting your comment the team at OLM will need to verify it before it shows up below.