The future of laundry is sustainable
With daily headlines to remind us that oceans are rising and temperatures are increasing, it's time to practice more sustainable and eco-friendly habits around the household. Laundry is one such area. From shopping to washing to mending, there are plenty of things you can do to care for your garments sustainably.
Shop for sustainable fashion that lasts
Eco-friendly fashion is a growing trend and there are plenty of
ways to shop for more sustainable clothes
. You can find retailers who promise to only use eco-friendly fabrics and dyes. Alternatively, you could swap clothes with other people or shop at second-hand stores. Remember that ethical production of fashion is part of sustainability. It's worth reaching out to your favourite brands to enquire about their social responsibility policies.
Launder smartly
Unless there are visible signs of dirt, clothes don't have to be washed every day. Frequent washing can wear out fabrics and tear at their structure. The spin cycle can be harsh on natural fabrics like cotton and silk, leaving colours to fade and items to look worn more rapidly. By laundering less frequently, you not only ensure the integrity of your garments, but also save water and money. To make items last longer, always
check the care labels
and follow guidelines for washing special types of fabrics and colours.
Get a green laundry detergent
Many conventional laundry detergents can contain chemicals that aren't good for the environment. When shopping for eco-friendly alternatives, look for detergents that are biodegradable and do not contain phosphates. These can also be better for people with very sensitive skin. You can skip the fabric softener for white vinegar. But make sure you check your machine's instructions first before adding a cup of vinegar to the wash cycle.
How to wash natural fabrics
Eco-friendly and natural fabrics tend to be a little more expensive, so you'll want to make sure they don't get damaged in the laundry. Cotton: Garments that are made of 100 percent cotton are prone to shrinkage. To avoid this, wash them in lukewarm water and pre-treat any stains using natural stain removers such as bicarbonate of soda or white vinegar. Avoid tumble drying cotton. If there are creases, iron on a slightly cooler setting than recommended and adjust as necessary. Silk: Silk is one of the most delicate natural fibers. It should only be washed using cold water and laundry detergent that's free from enzymes. It is better to steam silk than iron it. Wool: Sweaters and cardigans made from wool or cashmere can pill or lose threads when washed in the machine. It's recommended to treat stains by rinsing them under lukewarm water. Use the cold water setting or dedicated wool setting on your machine.
Photo: ErikaWittlieb, Pixabay
Recommended Articles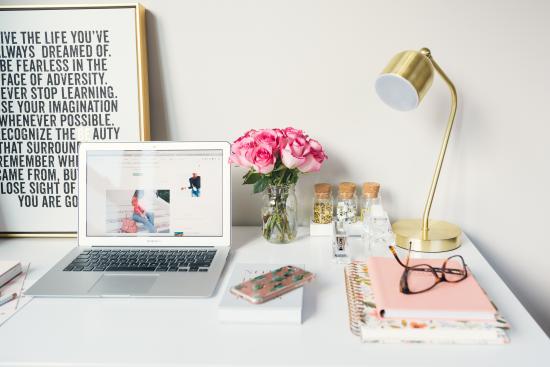 If you've always been a lover of fashion and have wanted to make it a career path, now is the time to get started. Here a few tips to get you started!
Read full story
Asking around regarding what we should be on the lookout for when adding to our summer wardrobe, the consensus seems to lean toward a heavy focus on bright and bold colors with a lot of natural makeup and hair.
Read full story
Ottawa just got more beautiful. Sephora, the French cosmetics retail giant, first moved to Canada in...
Read full story
Comments (0)
*Please take note that upon submitting your comment the team at OLM will need to verify it before it shows up below.