The Haunted history of Ottawa is just a walk away
Photos supplied by the Ottawa Haunted Walk.
There's something scary on the streets of Ottawa this Haunting Season and it has nothing to do with construction. In fact, no car is needed to be spooked out of your walking shoes. Phantom steps behind you on the staircase in the ByTown Musuem, the distant sound of crying from something in the shadows, the final moments of a convicted killer before the noose slips around his neck, and the spirits that roam the long corridors of the city's haunted high school are just some of the things you might run into on Ottawa's Haunted Walk.
Beginning in Kingston back in 1995, the walk only took a few months to find guides in long, black cloaks giving tours here by lantern light. Ottawa has amassed a rich collection of ghostly tales over the decades. Underneath the Government Town gloss, it appears, there's a lot of murder in our back pages.
"First and foremost, Ottawa is a beautiful city," says Haunted Walk Creative Director, Jim Dean. "When you combine this natural beauty with striking architecture and surprisingly violent history it's the perfect place to explore on foot. Even people who have lived here all their lives are often surprised by locations they've never noticed or visited, and stories they've never heard."
Take, for example, the unexplained case of the "Lone Woman" in the cellblock hallway.
Unless you are a tourist or take a wrong turn trying to get into Arts Court, most of us who live here have never spent a night in the famed Ottawa Jail Hostel. Built in 1862, it was the main jail in the city for well over a century and was the site of some of the country's most notorious executions including that of Patrick J. Whelan, hanged on February 11, 1869 for the assassination of Thomas D'Arcy McGee. Outdated by the 70's and closed as a jail, Hosteling International eventually converted it into an eerie place to spend the night by keeping much of the place intact. Guests can stay in the cells that once made up death row and the gallows are still fully functional.
Over the years patrons have reported strange sounds, doors closing on their own and echoes leading up the long walk towards the hangman's noose. None of this went unnoticed by the spectre seeking storytellers of the Haunted Walks. A year after the tours began in the city, the group approached the Hostel to begin what would become a two decade relationship entitled The Ghosts and Gallows Tour. While many strange occurrences have been reported on the tour over the years nobody had any actual photographic evidence to distinguish from possible overactive imaginations.
Then, in August of 2014, an email was sent to The Haunted Walk by a tour participant. It included a photograph of two people reflected in glass. One of them was the person who sent the message and the other is still unknown. The sender claims to have been alone when she took the photo. Is the "Lone Woman" next to her with that blank stare and possible old-fashioned clothing somebody else on the tour unnoticed by the photographer or is she just one of those trapped in the hallways and cells of one of spookiest spots in the country? Perhaps you can ask her yourself one night.
Even if you don't spot the "Lone Woman", catch a glimpse of the wandering spirit of Château Laurier founder Charles Melville Hays or feel what appears to be chilly hands on your back inside the Bytown Museum, there's still a lot to experience on these tours with even the most staunch sceptic able to at least enjoy some local history. Customers, including the 25,000 students that visit throughout the year, are sure to be receiving an accurate history lesson even if parts are spiced with the paranormal.
"One of the things we take a great deal of pride in is that while we are entertaining with some great storytelling and ghost stories, we are also more subtly working in all sorts of local and national history," explains Dean. "From Prime Ministers, Governor Generals, and Mayors to what early life was like in Bytown/Ottawa, the settings or details for the stories we often share add a lot historical information."
Dean says the walks have an extremely high standard and much research goes into discovering new stories, routes and locations. It can take anywhere between two to six months before a new story makes it to a tour group and not every strange tale makes the cut.
"We also try to be respectful of the descendants of the people involved in our stories, particularly if tragic circumstances are involved. If a tragic event has occurred within the past 50 years, we generally do not use the story on tour," says Dean.
Élise Gauthier, a self-professed Ottawa history nerd, has been a guide with the Haunted Walks for nearly 10 years and calls it one of the best jobs she could ask for. The stories, she says, are pretty well stuck in her head at this point and the ability to show off the city while providing patrons with a few jolts are things she still looks forward to.
"I take pleasure in dressing up in my 'blacks' - sometimes putting on a more elaborate costume - and donning the cloak. It's important for me to create the right atmosphere for my group even before the tour begins," she says.
Ever wanted to be a star of your own paranormal TV series like the X-Files or Stranger Things? This year the Haunted Walk makes you the guide with the new Stranger Tales: A Haunted Walk City Adventure. Mostly self-guided, guests try to unravel a mystery by interacting with various characters while looking up information online. It all leads to a thrilling climatic experience inside one of Ottawa's most haunted buildings!
For the youngsters there's also the family-friendly We Ain't Afraid of No Ghosts. Junior Ghostbusters will be trained by guides just in case they need to blast away any rogue spirits with their newly acquired abilities. It's like Scooby Doo without the Mystery Machine or dog and a great way for families to get into the Halloween spirit.
Of course, there's still the Original Haunted Walk Tour, the popular Ghost and Gallows and the Incident at the Bunker: A Zombie Adventure to choose from.
"Since I started giving tours of Ottawa, I've started seeing my city in a whole new light. When I see certain parts of the city, it's like I can see through time, looking at once was there," says Gauthier. "Old buildings, riots, former politicians, there is so much to learn about this relatively new city, and I just want everyone to see what I see!"
Learn more online and find tickets for all the Haunted Walk experiences. Just remember, keep your eyes peeled. You never know what's lurking around the next corner.
Recommended Articles
From dancing the night away, to racing a bed through the streets of the ByWard market, there is so much to do this family day weekend. Get out and have some fun!
Read full story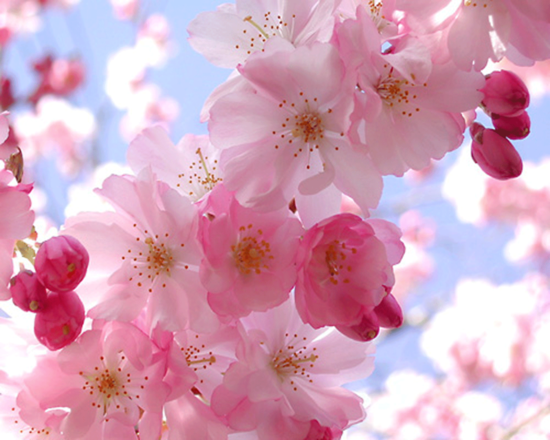 Spring with your blossoms So pink and white Please stay awhile don't leave me During this early morn...
Read full story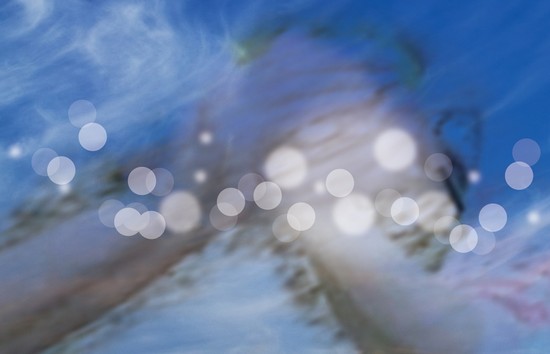 It's an issue that has been understandably drenched in emotionalism and hyperbole for years, but a...
Read full story
Comments (0)
*Please take note that upon submitting your comment the team at OLM will need to verify it before it shows up below.