The Holiday Halo Effect
Falling on the third Monday in January, statistically January 16th (or Blue Monday) is considered to be one of the most depressing days of the year with factors such as failing New Year's resolutions, cold winter weather, low amounts of sunlight and post-Holiday credit card bills all culminating to generate a poor mental outlook for many by mid-January.
While a tropical escape may seem the obvious (if not always immediately achievable) antidote to the winter blues, according to a study conducted by Leger on behalf of Sunwing, it's not necessary to actually travel to improve your mood; even just making travel plans on Blue Monday could be the perfect way to shed the post-Holiday blues.
Andrew Dawson, President of Tour Operations for Sunwing, explained, "It's no secret that vacationing can have a positive impact on your health and wellness overall. However what interested us most about this survey was the fact that you do not actually have to travel to notice an improvement in your wellbeing. According to the results, just knowing a vacation is coming up can be transformative. We were fascinated to learn that planning a future trip or reminiscing about a previous one can create the same feelings of positivity generated by actually travelling.'
Sunwing discovered that 95 per cent of Canadian vacationers agree just knowing that a vacation is upcoming brings them joy and 70 per cent of vacationers agree they feel more motivated at work if they know they have a vacation to look forward to.
The survey also found that vacation planning and reminiscing about a previous trip are key drivers in creating a positive mindset:
- 72 per cent of Canadians plan vacations at least a month in advance
- 25 per cent of vacationers mentally begin their vacation at least a week before their trip
- 22 per cent start mentally begin their vacation as soon as they book
- 50 per cent agree they often think about their next vacation as soon as they return from their last
When they are combined, these positive feelings can be described as creating a 'holiday halo effect' that can last longer than the actual trip itself; on average around 20 hours or the equivalent of half a working week.
For anyone wishing to put the theory to the test, Sunwing's Winter Blues Buster sale launches Thursday January 12th and lasts until midnight on Blue Monday, January 16th. Travellers can take advantage of savings of up to 50% off a wide selection of the tour operator's top-rated resorts. To book your next all-inclusive vacation visit www.sunwing.ca or contact your travel agent.
About Sunwing
As Canada's #1 to the sun and North America's largest vertically integrated travel company, Sunwing has more flights to the south than any other leisure carrier with convenient direct service from over 34 airports across Canada to over 50 popular sun destinations. This scale enables Sunwing to negotiate the best deals and exclusive offers at all of the top-rated resorts across the Caribbean, Mexico, and Central America. Renowned for its award-winning service, Sunwing is consistently voted the #1 leisure airline by travel agents and is the perennial winner of the Consumer Choice Award. Customers can look forward to starting their vacation off in style with Champagne Service, which features a complimentary glass of sparkling wine, tea and coffee and non-alcoholic beverage service; together with a buy on board menu of light meals and snacks (including kids' choices) inspired by Food Network Canada Celebrity Chef, Lynn Crawford. Sunwing customers also benefit from the assistance of the company's own knowledgeable destination representatives, who greet them upon arrival and support them throughout their vacation journey.
About Survey
A survey of 1514 Canadians was conducted between December 14th and December 17, 2015 using Leger's online panel, LegerWeb. A probability sample of the same size would yield a margin of error of +/- 2.5 per cent, 19 times out of 20. Leger's online panel has approximately 460,000 members nationally – with between 10,000 and 20,000 new members added each month, and has a retention rate of 90 per cent.
Recommended Articles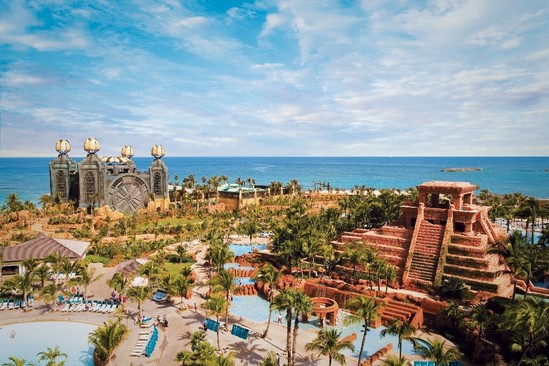 It's hard not to be taken by the beauty of the beaches on Paradise Island in the Bahamas. A natur...
Read full story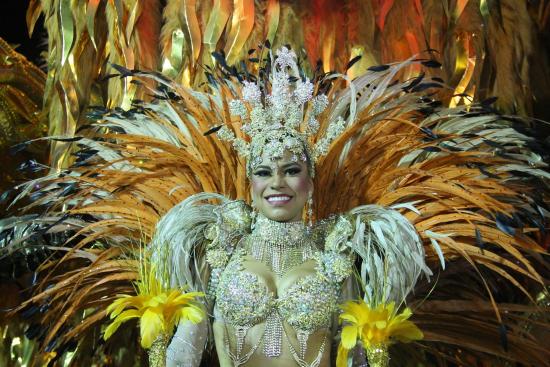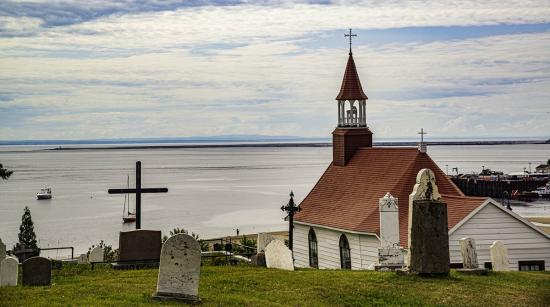 If you are guilty of spending too much time in the city, consider a trip to the Saguenay Fjord and the St. Lawrence Estuary — you won't believe you are in the same country!
Read full story
Comments (0)
*Please take note that upon submitting your comment the team at OLM will need to verify it before it shows up below.