My Ottawa
The impact of LRT breakdowns on ParaTranspo users.
The impact of LRT breakdowns on ParaTranspo users.
So, our LRT is broken again.
As of this writing, it's been three days, and I'm going to go out on a limb and say that it'll be at least another few days until it gets fixed.
Over the weekend, I read numerous posts on social media about replacement buses not showing up and many passengers not knowing where to catch their bus.
While this has happened, Ottawa Mayor Mark Sutcliffe has been busy taking pictures with some small business owners.
The calendar may say it's a new year and Ottawa recently elected a new Mayor, but the story remains the same.
OC Transpo and the Rideau Transit Group have no idea what they're doing, and we have a mayor who doesn't care about public transit. After all, according to Mr. Sutcliffe, we all drive cars during the winter instead of biking.
While I may not bike or go out much during the winter, I always use my powered wheelchair.
As I've also previously mentioned, I live near O'Connor Street. Even when I'm on Para Transpo, we drive by; there's always at least one or two cyclists using the bike lanes.
So, yes, people bike during winter AND also take public transportation.
At least, they'd like to.
Since the pandemic, OC Transpo has repeatedly said that ridership's been down, and they're looking to increase the numbers.
While I may just be a writer, I will say that having an unreliable system isn't going to help.
Here's something else to consider.
With the recent announcement by our federal government requiring public servants to return to their offices at least two or three days a week by March 31st, how well do you think that'll go?
This may surprise some, at least our mayor, but many public servants also rely on public transportation to get to work.
Of course, the same is true for anyone who doesn't work at home.
For example, a PSW can't work from work, and many PWD rely on PSW and other caregivers for help.
Without proper public transportation, seniors and people with disabilities may not be able to receive the care they require, which puts them at risk. I'm also included.
While, in theory, an unreliable LRT shouldn't directly impact Para Transpo service, it does.
While I don't have official numbers, I know several PWD use the LRT on a semi-regular/regular basis, both for work and to get around the city. Those riders will probably need to use Para Transpo until the LRT is fully operational.
More passengers on Para Transpo means added stress to a service already bursting at the seams.
Para Transpo users could face longer wait times, which may result in missing medical appointments, and being unable to do errands or attend social events.
People with disabilities already face several challenges when it comes to going out. We don't need more, especially during the winter.
The ongoing situation regarding the LRT will also further delay improvements to Para Transpo.
The LRT and regular bus service have always been a top priority over Para Transpo.
For years, Para Transpo users have been demanding improvements to Para Transpo. While minor improvements have been made, users continue to be ignored.
Any disruptions to our LRT or regular bus service will push our needs further back.
As a reminder, here's a list of some of our needs/requests:
– Ability to book Para Transpo on the same day.
– More Para Transpo drivers.
– Longer service hours that are similar to regular bus hours.
– New and more efficient vehicles.
– Improved maintenance of existing vehicles.
– Portable Presto card scanners.
– An improved booking system. One that doesn't "mysteriously" cancels trips.
– Shorter wait times.
And those are just a few of our concerns that continue to be pushed further and further back.
My BOLD prediction is the LRT will have limited service for most, if not all, week.
Each day, we'll see and hear about how riders are being affected and they're angry and frustrated.
Be angry and frustrated.
I share the same feelings regarding Para Transpo, as do thousands of other Para Transpo users.
The only difference is that you're being heard, but Para Transpo users who face delayed or cancelled rides continue to be ignored.
Photo: cbc.ca
Recommended Articles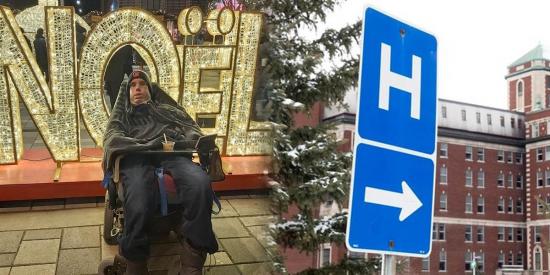 Advice for hospital staff that will put people with disabilities at ease
Read full story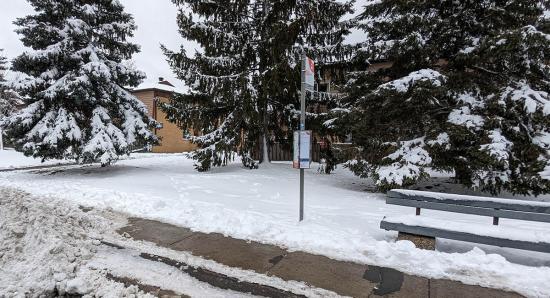 Keep in mind, though, without proper clearing of sidewalks, people can't easily get to bus stops. For PWD, it's often impossible.
Read full story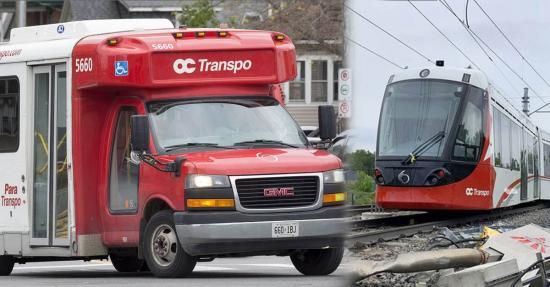 My interpretation of the statement (by OC Transpo) is that sheer chaos is acceptable as long as the driver is safe.
Read full story
Comments (0)
*Please take note that upon submitting your comment the team at OLM will need to verify it before it shows up below.