Arts & Events
The Israeli Film Fest marks its 16th year with an impressive lineup of movies
The Israeli Film Fest marks its 16th year with an impressive lineup of movies
For the 16th year in a row, the Canadian Film Institute (CFI), The Israel Culture Forum, and The Embassy of Israel in Canada have come together to host the Israeli Film Fest. The month-long festival, hosted in the Ottawa Art Gallery's gorgeous Alma Duncan Salon, features a total of five screenings of critically-acclaimed, contemporary Israeli films that are not only entertaining, but also challenge people's perceptions of Israeli culture and introduce them to the richness of its film industry.
The festival kicked off last Thursday with a VIP reception and a screening of the award-winning film The Other Story – a story of a young woman whose non-religious parents are trying to stop her from marrying into Orthodox Judaism. Directed by acclaimed Israeli filmmaker Avi Nesher, the film combines comedy and drama to tell a story that touches on the complex topics of religion and faith, familial relationships, mental health and much more. If this film is any indication of what's to come for the rest of the festival, you surely do not want to miss out!
Upcoming screenings:
Redemption
16 Jun 2019, 4 PM
Joseph Madmony, Boaz Yehonatan Yacov | 2018 | 104 minutes
Menachem (Moshe Folkenflik) is a middle-aged single father struggling to finance his cancer-stricken six-year-old daughter's formidable medical expenses with his modest income as a grocery clerk. In his recent past, he had fronted a rock-and-roll band until personal tragedies prompted his retirement from music and the adoption of a devoted Hasidic practice that has alienated most of his old friends. Playing music promises to be more lucrative than stocking shelves, but would a return to singing be compatible with a life of worship? As Menacham's financial situation worsens, he decides to call up his former bandmates and maybe try to make a comeback. "By focusing its energies squarely on Menachem's existential crisis and its sources — his fierce love for his daughter, his sense of fulfillment as a performer, his humility as a novice Hasid — Redemption finds an exquisite balance between the secular and the religious. Folkenflik's performance is beautifully graded, traversing a broad spectrum of grief, rage, and exaltation." Jane Schoettle, Toronto International Film Festival.
Fig Tree
23 Jun 2019, 4 PM
Aäläm-Wärqe Davidian | 2018 | 93 minutes
Set in Addis Ababa in 1989, Fig Tree is an unforgettable story of one extraordinary teenage girl's harrowing coming of age. Mina is 16 years old, and it seems the endless Ethiopian Civil War has been going on throughout her entire life. She lives with her brother and grandmother in a humble house and dreams of a better future elsewhere. The family is Jewish and is planning to flee Ethiopia for Israel, where Mina's mother awaits their reunion. But this plan leaves out the person Mina loves most: Eli, her Christian boyfriend, who lives in the woods so as to evade being drafted into the corrupt and brutal Ethiopian government army. Mina hatches a scheme to save her family and Eli, but can it possibly work? Drawing upon her own memories of growing up in war-torn Ethiopia, writer-director Davidian's feature film debut announces a bright new talent in Israeli cinema.
Here and Now
23 Jun 2019, 7 PM
Roman Shumunov | 2018 | 87 minutes
A powerful, finely observed social drama about four young Russian immigrants to Israel, living in the slums of Ashdod. Striving to adapt to Israeli society, they form a hip-hop band, aspiring to participate in an international music festival. Their dream of taking part in the competition is seriously challenged when key band member Andrey suffers a crisis at home. Andrey's father has been in the hospital for months, leaving him responsible for his little sister and payments on their mortgage. As this intimate and intense drama reveals, he must struggle constantly between caring for his family, work, and still participate in the band's rehearsals. While it's not easy, Andrey is a determined young man and artist. As with Fig Tree, Here and Now is another impressive first feature by a promising young filmmaker, Roman Shumunov.
Working Woman
27 Jun 2019, 7 PM
Michal Aviad | 2018 | 93 minutes
Working Woman is an engrossing, complex, and very timely drama. With three young children to look after and her husband's restaurant struggling to break even, Orna feels incredibly lucky to have landed an assistant position with a luxury real-estate development firm. She quickly proves her worth and is rewarded with a promotion. Trouble is, Orna's career advancement is also accompanied by unwanted advances from her wealthy and powerful boss, Benny. Initially seemingly innocuous, Benny's personal transgressions with Orna soon begin to arrive with increasing intensity and with hints that if she wants to keep her lucrative job, she will have to play his game. With every professional triumph, Orna is forced to contend with more aggression from Benny. She needs to tell someone, but will anyone believe her? "Eschewing melodrama, Aviad delivers a hard-hitting and empowering drama that depicts murky workplace dynamics and the insidious nature of sexual harassment." Toronto Jewish Film Festival.
For more information about the festival and to purchase tickets, visit the Israeli Film Fest section of the CFI website here.
Recommended Articles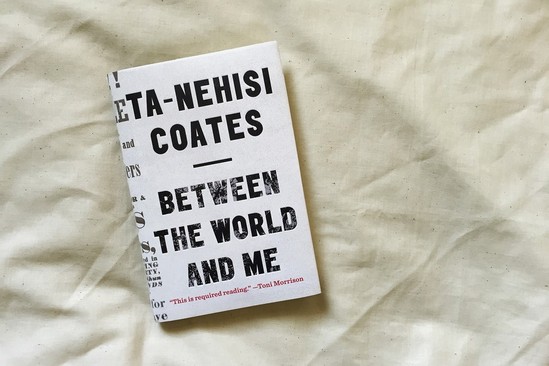 Between the World and Me By: Ta-Nehisi Coates Reviewed by Don MacLean In the October 6, 2014 issue o...
Read full story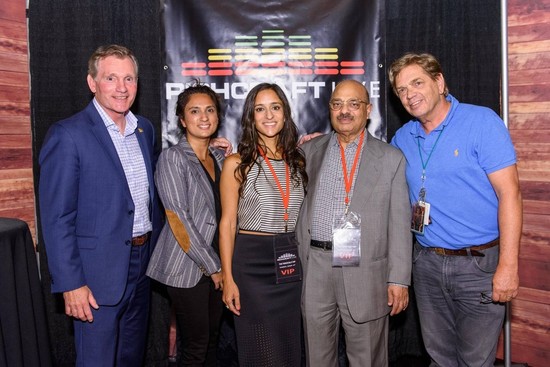 Images supplied by Richcraft Live. When you hear the name Richcraft you probably think finely crafte...
Read full story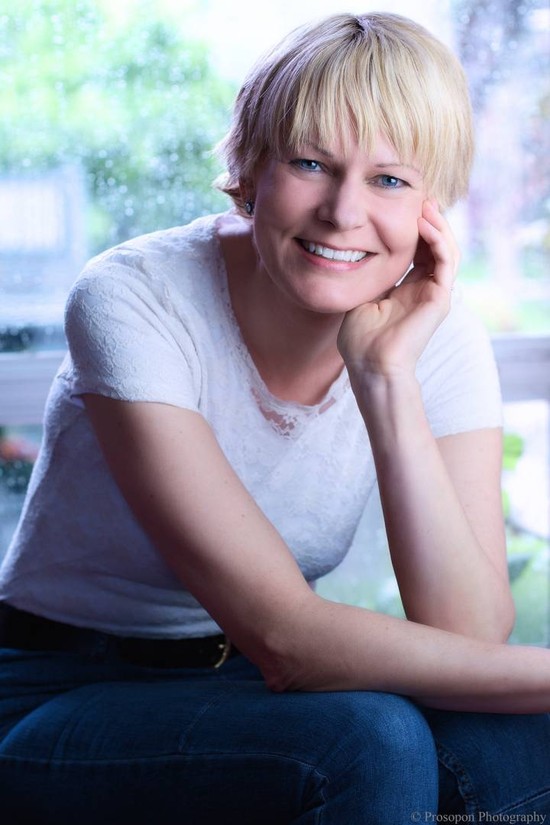 Catherine Graham is the author of Her Red Hair Rises with the Wings of Insects and four previous p...
Read full story
Comments (0)
*Please take note that upon submitting your comment the team at OLM will need to verify it before it shows up below.