The Journey of 'Five Crooked Lines'
Finger Eleven has made a bold return to the Canadian music scene with the release of their sixth studio album, Five Crooked Lines. For the new record's launch, the band has lined up a full summer tour across North America which includes a stop in Ottawa on August 13.
Five Crooked Lines was released on July 31, via The Bicycle Music Company/Concord. It is the Juno-winning rockers first album in five years.
"It really doesn't feel like that much time has gone by," comments lead singer Scott Anderson. "I have to keep being reminded that we have been away for a little while."
Originally calling themselves the Rainbow Butt Monkeys, Finger Eleven has come a long way since forming in high school more than 20 years ago. In 2007 they released the album Them Vs. You Vs. Me, which included the hit single, "Paralyzer." Anderson and the rest of the band, made of James Black on guitar, Rick Jackett on guitar and Sean Anderson on bass, agreed their follow-up album to 2010's Life Turns Electric had to be different.
"This one is a bit more consistent in the sound of things," Anderson explains about the new record. "This time we wrote so many songs over a longer period that we got to kind of curate the album and dictate its tone a little more."
Finger Eleven recorded Five Crooked Lines at a home studio in West Nashville with Dave Cobb, who has also produced artists like Rival Sons, Sturgill Simpson and Jason Isbell.
"He helped us take some of the shine off of the songs when they started to sound a little too pretty and not interesting enough," Anderson explains.
The band is also grateful for Cobb's recruitment of the talented drummer Chris Powell, who is featured on the album. With Powell's rhythm and Cobb's guidance, Finger Eleven recorded Five Crooked Lines in 11 days and mixed it in an additional four.
"Every single day we broke open a song and by dinner time we had most of the track down," Anderson recalls. "We weren't necessarily trying to capture perfection, but as much energy as you can in the studio, which is a difficult thing to do."
He suggests Five Crooked Lines has less technical manipulation than most albums, creating an overall natural experience for listeners.
"I think it sounds like the band is live and I am proud of that," Anderson says. "If this is how we make Finger Eleven records from now on I would be very happy."
Listen to the album's first single, Wolves and Doors, here.
There are a few themes Anderson wanted to present on the album.
"What I am trying to get at, is how dangerous it can be to romanticize the past when done too much," he claims. "It is fun to kind of look back fondly but it can be a bit of a trap."
Anderson also explains the idea that Five Crooked Lines would form a star — a  symbol which he relates to luck and good fortune.
"I don't ever want to forget how lucky we are to do what we love and I don't know what kind of good fortune brought me here but I am very grateful for it too," he admits. "I sing for a living, that is unbelievable!"
Before the album's release, Finger Eleven hit the road playing shows with rock band Three Days Grace, as well as headlining a few performances of their own.
"Ninety-nine per cent of Canadian bands are incredibly friendly and they just want to relax and do their thing and maybe have a beer afterwards," Anderson says. "It was a very easy decision to tour with [Three Days Grace]. I hope we get to do more stuff with them."
Anderson is excited for each performance across the country, including the show on August 13 at Mavericks near the Byward Market.
"We could tour Canada constantly… anywhere in the country feels like home," he explains. "It is such a world class place that you shouldn't take for granted."
You can purchase Five Crooked Lines now at a retail outlet or online store. Find out more information about Finger Eleven's Ottawa show on their website.
Recommended Articles
Lineup announced for the popular kick off to summer festival!
Read full story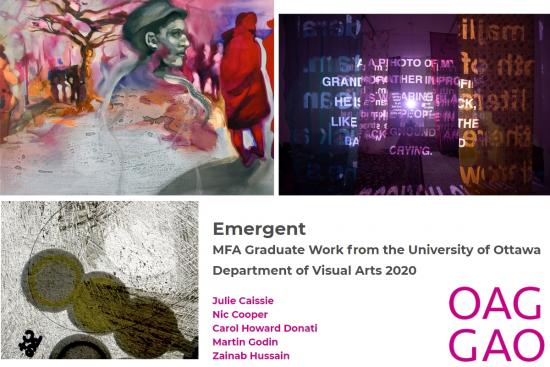 The Ottawa Art Gallery (OAG) and the University of Ottawa present Emergent: MFA Graduate Work from the University of Ottawa Department of Visual Arts 2020
Read full story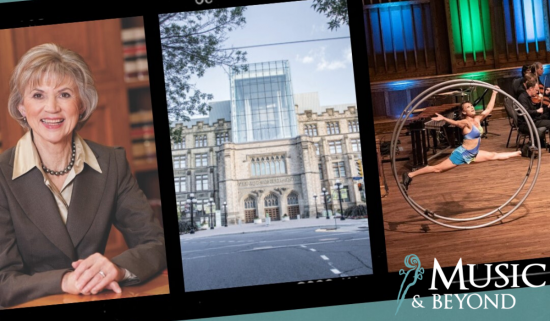 We're all sad about Ottawa's festival season being cancelled this year in light of the COVID-19 pandemic, but Music and Beyond is here to put a smile on your face
Read full story
Comments (0)
*Please take note that upon submitting your comment the team at OLM will need to verify it before it shows up below.