The Leipzig-Damascus Coffee House
Photo credit: Bruce Zinger
---
There's really no need to refer to Toronto's Tafelmusik Baroque Orchestra as one of the premiere ensembles of its kind in the world. This is a fact consistently underscored by its stellar catalogue of recordings and its critical reception by audiences on acclaimed international tours. But Tafelmusik is also a creative force of the post-modern, and luckily for Ottawa its newest innovative concert experience of antique meets multi-media comes to the NAC's Southam Hall on March 26th.
The earliest roots of western classical music can be traced to the liturgical modes of Byzantine-era Syrian monasteries in Palestine. The much-later music of the Baroque is a repertoire of great dramatic effect and intension, be it sacred, secular, operatic or otherwise. Bach's liturgical music, for example, was imbued with a drama previously reserved for the opera stage, a form the master never once explored in his vast, mind-boggling output. His church cantatas made pious conservatives in Lutheran Saxony squirm with discomfort in their pews. But he also composed on more profane subjects, one of his favourites being the coffee house. And it is within this seemingly incongruent intersection of themes and means where Tafelmusik's Alison Mackay has created Tales of Two Cities: The Leipzig-Damascus Coffee House.
Tales of Two Cities is inspired by the lush worlds of 18th-century Saxon and Syrian coffee houses whose opulence is conveyed by the rich imagery enveloping the stage. Tafelmusik performs the program entirely from memory, interweaving European baroque repertoire by such giants as Telemann, Handel, and Bach with classical Arabic music performed by Trio Arabic featuring Maryem Tollar, voice and qanun; Demetri Petsalakis, oud; and Naghmeh Farahmand, percussion. To my knowledge, this may be a first! But to be sure, I asked Alison Mackay for her thoughts:
Ottawa Life: Is this a first? The meeting of European and Arabic classical repertoires in a single program?
Alison Mackay: This wonderful combination of traditions has been explored by innovative international groups such as Jordi Savall's Hesperiòn, but I think our project might be unique in its highly integrated historical approach to combining words, music and images. In Leipzig, JS Bach directed concerts at Zimmermann's Coffeehouse, and in Damascus it was possible to enjoy coffee while listening to the most accomplished singers and instrumentalists in town. With the help of our projection screen, lighting design and theatrical set, inspired by the decoration of a beautiful reception room from Damascus, we go back and forth between the two coffeehouses as they might have been in the year 1740.
What brought a double bassist to become a creative multi-media producer?
I was lucky enough to work in this wonderful orchestra where the musicians are open to innovation, and the administration is willing to move mountains to make unusual projects happen. This community of artists has made it possible for me to experiment with my fascination with baroque music, visual art and the history of culture.
Given that medieval modal music has roots in Syrian monasteries, do you hear a kinship between these seemingly different musical worlds?
Definitely! The two musical paths have diverged dramatically over the centuries but they both began in the cradle of Middle Eastern culture. Our baroque instruments have descended from the oud and the rehab. European sensibility about setting words to music has been highly influenced by early chant and by the song traditions of Andalusia, which for centuries was so closely connected to the music and poetry of Syria.
Tales of Two Cities: The Leipzig-Damascus Coffee House received its premiere in Toronto in 2016, and has been touring to fervent acclaim ever since. The March 26th concert marks the first performance of this spectacular creation in Ottawa. Elisa Citterio directs the Tafelmusik Baroque Orchestra with narration by actor Alon Nashman.
You can find more information and video excerpts here: https://www.tafelmusik.org/media/tales-two-cities-overview
Recommended Articles
Playwright Darrah Teitel captures it because she herself was a staffer. The long hours, thankless work, underappreciation, egotistical MPs, low pay, unexpected developments, intrigue and crises are definitely all part of political life.
Read full story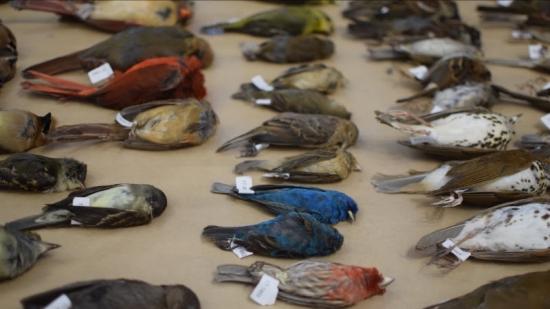 Since Safe Wings began researching collisions in the spring of 2014, volunteers have documented 127 species injured or killed by buildings in the Ottawa area.
Read full story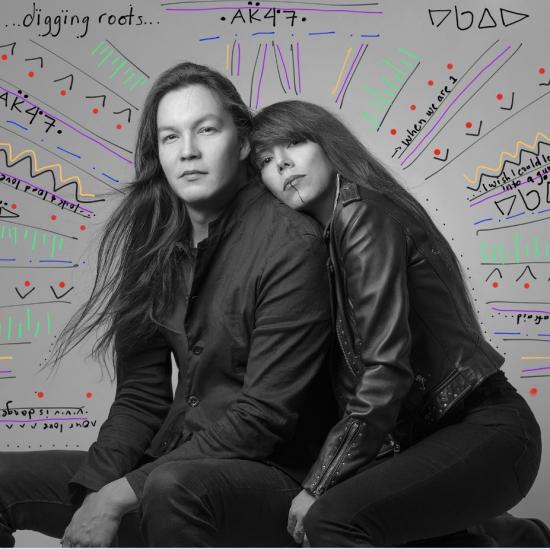 Heading into 2019 the festival is larger and stronger than ever. Each year, Nesbitt, festival founder and producer, has made it a focus to feature emerging artists from a wide range of cultural and musical backgrounds.
Read full story
Comments (0)
*Please take note that upon submitting your comment the team at OLM will need to verify it before it shows up below.