Top Stories
The Metcalfe Hotel and Cocotte Bistro are an Ottawa must-see, and here's why
The Metcalfe Hotel and Cocotte Bistro are an Ottawa must-see, and here's why
The Metcalfe Hotel is one of Ottawa's most unique places to stay. The Metcalfe is where luxury meets urban, and it offers a breath of fresh air in Ottawa's downtown core. Everything in the Metcalfe, from the art, furniture, and even the floor tiles, is carefully curated.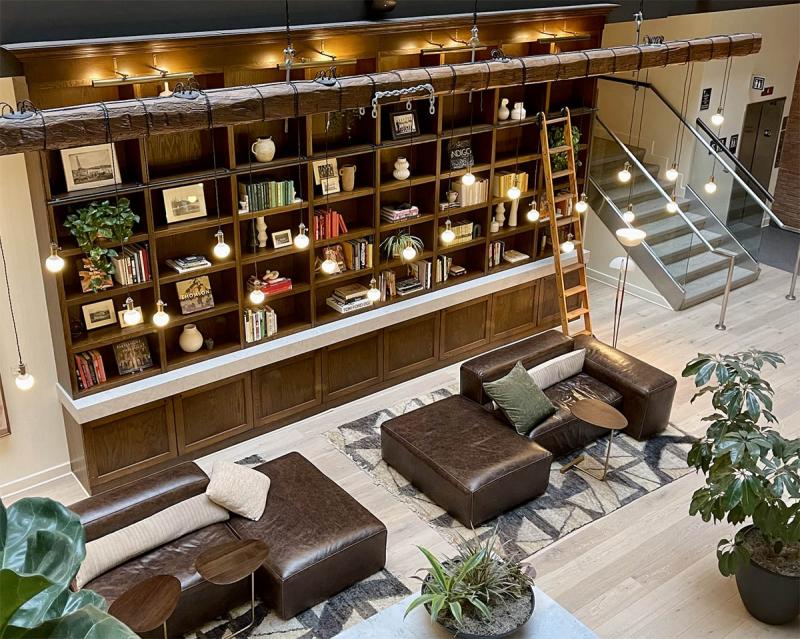 In the centre of the Metcalfe lobby, you will find the most stunning five-story atrium filled with plants, windows, and lights. There is also a stunning wooden bookshelf filled with novels selected from the local bookstore, The Octopus. The atrium and lobby are decorated with vibrant trees and plants.
Hop on one of the stunning bronze elevators to explore the hotel. From each floor, there is an incredible down to the open lobby below. The natural light streaming in from the atrium skylight illuminates the whole space. The lush plants and natural light give the hotel an outdoorsy sense and a vitality that is difficult to find in Ottawa's downtown core, especially in the middle of winter.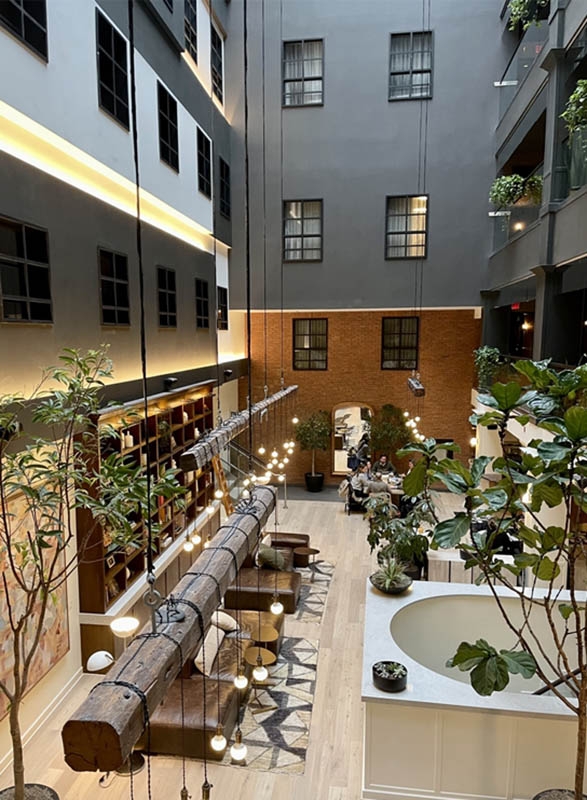 The Metcalfe has a gym, basketball court, ping pong table, and mini putt green for guests to use. They also have various meeting and event spaces available for a fee. The Metcalfe will meet and exceed all of your expectations when you're looking to plan a stay, or event.
They have a variety of rooms to choose from, which include the classic, the atrium king, the superior, and more. You will truly experience a home away from home when you step into your room. Each room is decorated with carefully selected furniture and art.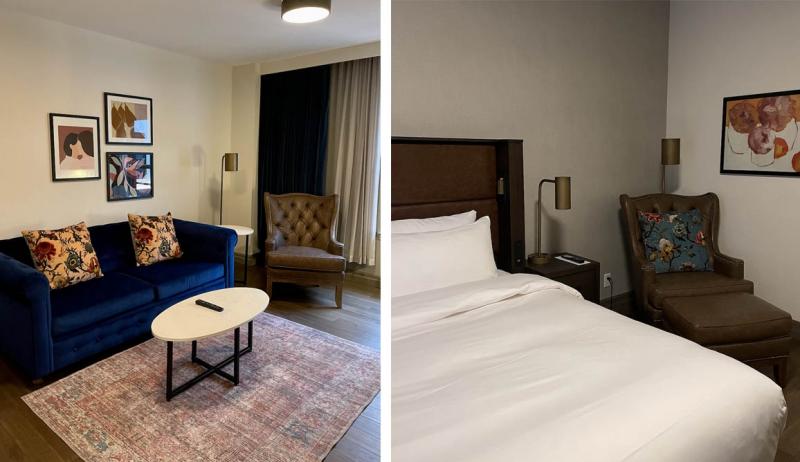 The on-site Cocotte Bistro is like no other restaurant in Ottawa. Step inside, and you are immediately transported to France. The furniture and decor are absolutely stunning. Cocotte's unique look is complete with sharp black and white stone floor tiles, hand-picked and flown in from Italy. Chef Stephen La Salle is incredibly talented and provides guests with a delectable and diverse French-inspired menu that is locally sourced and carefully curated. The staff is incredible at Cocotte and make the experience even more impressive. Their team is so knowledgeable, accommodating, and helpful.
Cocotte serves breakfast, lunch, and dinner, or stop by for dessert. Each menu is special in its own way and offers options for every taste. When you go for dinner, you must try the cornish hen and the filet mignon. For dessert, Cocotte is known for its Ottawa-Brest, a local take on the Paris-Bres. It's absolutely delicious and a must-try. At Cocotte, you are always guaranteed a unique and authentic French food experience.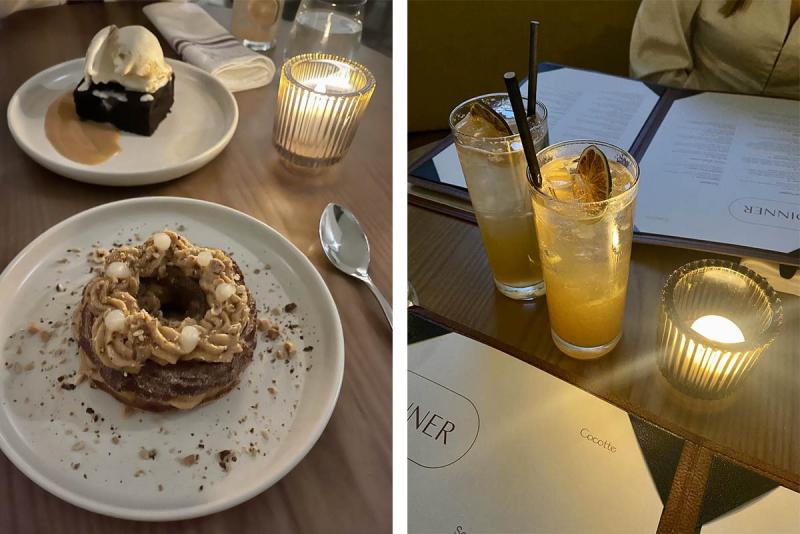 Both the Metcalfe Hotel and Cocotte Bistro are must-visit spots in Ottawa. Whether for a stay, dinner, or a drink with friends, you have to see this place. This urban space is filled with natural life, art, vintage pieces, and stunning architecture. The hotel, together with the restaurant, is a rare gem in Ottawa's downtown core.
The Metcalfe Hotel and Cocotte Bistro are truly one of the most unique places in the city.
Drop in and check out The Metcalfe Hotel at 123 Metcalfe Street. Visit their website, Facebook page, Instagram, or call the hotel by dialing 888-223-7157.
For more information on Cocotte Bistro or to reserve a table, visit, cocottebistro.com
Photos: Kathleen Barr
Recommended Articles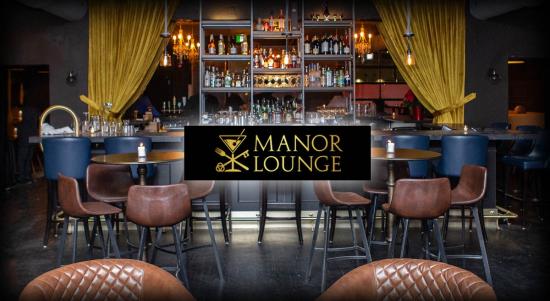 The Elgin Street Manor Lounge is the place to be on a cold winter's night and here is why.
Read full story
"This winter coat was my mother's, who has now passed on. She grew up in the Czech Republic. As a young mother, she had to flee her homeland due to the 1968 Russian invasion . . ."
Read full story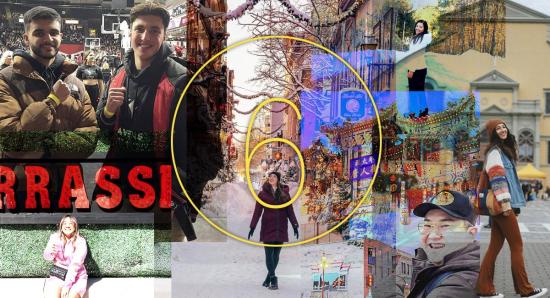 It's always good to support local creators; even a simple like, comment or follow can go a long way. So head over to Instagram and show these creators some love.
Read full story
Comments (0)
*Please take note that upon submitting your comment the team at OLM will need to verify it before it shows up below.