Good Reads
The Milkman Still Delivers On Blast the Radio
The Milkman Still Delivers On Blast the Radio
Photo by Andre Gagne
---
His morning begins in darkness. Most of the city is still sleeping. He clicks off the alarm clock, tries not to wake the wife and slips out of bed to pore over the news. Hearing his trainer's voice at the back of his mind, he makes what is permitted for breakfast --egg whites and orange juice-- before sharing something inspirational on social media, hitting the shower and getting ready for work. While some trudge through the snow to heat up cars or push onto crowded buses, he briskly strolls down two flights of steps to a job he has created for himself. John Mielke slips on his headphones, moves closer to the microphone and smiles. Another day at Blast the Radio is about to begin.
The next line might read something like "but it wasn't always that easy" but, for Mielke, his long career began early and with a stroke of luck and timing (and perhaps a little bit of puberty) that now has him believing he didn't choose his life in radio, it chose him.
"Forward hoooooooo…", came the booming voice accompanied by a marching band floating from the radio in his parents room to fill his childhood mornings with wonder and excitement. Mielke's earliest memories are of listening to Ken "The General" Grant on CFRA wishing his school friend's happy birthday or telling jokes that would make his folks laugh. The positivity of this show stuck with him and would be something he'd incorporate nto his own daily broadcasts years later. Even as a kid there was never any doubt that there would be those airwaves over which his own voice would be washing into the homes and cars and offices of anybody who would listen.
But first that voice needed to change a bit.
"I don't know if it's a by-product of my brain being so fascinated with radio that switched on a certain filter when I hit puberty and out came the radio voice but whatever happened, I'm so grateful," says Mielke of the voice now familiar to so many.
It helped him land his first gig when, at 13, he called into CHUO after hearing that they were looking for volunteers. The programming director, from the deep voice that greeted him on the phone, probably wasn't expecting a kid to walk through the doors but, seeing how eager the youngster was, he set him to work re-organizing the recording library.
"Within a few hours he needed someone to get on the air as one of the volunteers hadn't shown up," Mielke remembers. "He asked if I could work the studio equipment and I told him I could. And somehow, I managed to actually figure it out! And there I was. 13 years old. On the air! Nothing else in the world mattered!"
Where to go after accomplishing his goal so young? Well, it wasn't that simple. It may have seemed like his life dream was just handed to him because nobody else showed up to claim it but Mielke had a lot of work to do to keep fueling that dream. He would call into station request lines to talk with the on air talent about what it was like being on the air. People like CFRA's Mark Elliott and CHEZ's Shelly Hartman gave the raring to go kid tips like that he had to slow down when he talked. He set up his own DJ service in highschool, recorded tapes, sent out demos to any program director he could find. Most times he'd get a simple rejection but every once in awhile somebody would give him more advice, all of it he stored and studied. While core subjects in school like math, history and science were ones he didn't excel in, he found a way to relate it to the radio…always the radio. The kid was focused. It all lead to courses at Loyalist College in Belleville and a part time gig at a Belleville easy listening station.
It wasn't ideal, getting up at the crack of dawn and hoofing it miles to the station where he would sit and read funeral announcements, but --always placing the positive swing on things-- he was working in radio. It was more than his other classmates could say.
It was in college where he'd also receive his second name and third and forth and…
Not feeling that John Mielke was a very good radio name, he opted to change it up each show he did on the house station until a teacher told him to cut it out and stick with what he had. After protesting, it was suggested, perhaps tongue firmly in cheek, that he could just call himself The Milkman. John loved it, the audience loved it and the name stayed with him in some form or another as he continued his career.
Out of college he landed a sales job for some stations in Smith Falls. There, the kid who was always going to be on the radio, had discovered a whole other side of the business that he hadn't ever considered.
"Sales," exclaims Mielke, relaying that all those around him were perplexed when somebody with a natural on-air talent opted to work as far out of the studio as he possibly could have been.
There he was, now 20, wearing a sport coat and trying to convince local business owners to trust him with their advertising budgets. Somebody at the station, however, saw his real potential and told him he should really reconsider his career path. After that, it was the airwaves or bust!
"I didn't care where. I just wanted to be on the air. Music format didn't matter, market didn't matter. I just wanted to be in a studio entertaining whoever was tuning in!"
They would start tuning in on KOOL FM, a station that was changing the Ottawa radio market. It was the biggest thing that ever happened to Mielke. For one, he was in the same building as the very man that inspired him when listening to his parents radio, Ken "The General" Grant, but it also allowed him to become a Canadian music correspondent for The World Chart Show, one that was internationally syndicated. Now they were listening all over the map!
"Additionally, CHUM had launched an internet radio venture in the mid 90's. It was a huge idea but launched at a time where very few people had a computer fast enough to be able to stream music. Regardless, I was handed an opportunity to write, host and produce a weekly countdown show for that internet radio property! It was the first ever music countdown show heard exclusively on the world wide web!" says Mielke. It foreshadowed things to come.
But first there was BOB.
The station that shook up the Ottawa airwaves was getting a shake up. On May 31, 2002, to the tune of "I Want A New Drug", KOOL became BOB-FM and the format shifted to more adult hits. Making it worse was that while the new station was telling listeners that "Bob's announcers were at the cottage and would be on the air in a few weeks" the actual announcers didn't know if they still had jobs. In the radio biz, it's rare to flip formats and keep the same staff. Everybody was on edge but, after a few weeks, all were welcomed back.

"BOB FM was actually an interesting little radio station. It never got the credit it deserved in the ratings, but the people who loved that station really loved that station. And they still do. Not a day goes by where someone doesn't bring up something they remember about BOB," says Mielke.
"I think the on air staff would all agree that we'd never been part of something quite like that either. The connection we had with that audience was like none other."
Over the next ten years Mielke built a loyal audience on BOB but in 2013 the dream started to crumble. Long-time announces Steve Gregory and Sandy Sharkey left the station due to cuts. Whispers of another format change filled the halls. He could see the writing on those walls. Another change was coming and even though he felt all this he still wasn't ready when the wave finally hit.
"My vacation started on a Monday. That very day I received a text from my program director asking if I could come in for a meeting that afternoon. A text like that on a vacation day is never good news and your mind starts scrambling to figure out what you've done," remembers Mielke.
Did I post something offensive online? Did " tell an unacceptable joke?, he wondered.
When he next walked into work he knew that it was the end. There, in the board room, it took less than a minute to close the book on 23 years of work. BOB was going country. There had to cuts. His head was on the block. It was a long drive home. Mielke knew his wife had just been given a buyout from the company where she had been at for over two decades. Now they were both jobless. What now?
"I don't know if I could really accurately describe how it felt or what went through my mind. I do know that I was suddenly really scared for my future. My wife and I both lost our careers in the span of 9 days. Our entire world had been turned upside down."
Only a year before Mielke had been diagnosed with clinical depression and anxiety. This uncertainty would be his biggest test. Thankfully, he had a lot of supporters. He'd start seeing signs, t-shirts or posts online reading: #HireMilky!
"I wish there was another term that we could apply to express how grateful we are when so many make a choice to support your dream instead of opting for one of the countless thousands of other options they have at their disposal for entertainment," Mielke says of his fans. "How do you ever really thank someone for believing in you?"
It was a low point but Mielke didn't plan on staying down for long. The campaigns to get him back behind a microphone showed him that just because he wasn't on the air anymore doesn't mean that the listeners were waiting for something…anything. But what? Then came an answer. Three weeks after losing his job he discovered a system that would allow him to broadcast online. Internet radio, he figured until another station came calling, would be the way to go.
It would actually become the place the stay.
He'd had a studio in his home since his early days in the 90's. The microphone, mixer, speakers and other equipment were already there. As for the music, well, Mielke had a collection that might dwarf some libraries. He'd never run out of tunes. An investment into some software and a few more computers turned his basement room into a station. Now he needed a name, something that meant something…maybe defined his past while putting an exclamation point on his future.
Spank You Radio was born!
…actually, on second thought, after a few sleepless nights of tossing and turning, it hit him like a truck carrying elephants carrying bricks. You could say it was an all out explosion.
"The word blast has been with me for a while. When I was a teenager and bought a stereo system for my room, my parents gave me a cardboard sign that hung on my door for years. It was shaped like a warning sign on a highway and said 'Warning BLASTING area.' They had bought it for me because I was always blasting my stereo."
Blast The Radio was born!
Most of the challenges in the first few weeks for Mielke were playing the rolls he never had to play before. Not only was he on-air host but now he had to sell commercials, produce them, be his own engineer and manager. Heck, he'd even become the BTR's janitorial staff! But with this all came many advantages.
"The most obvious difference (from terrestrial radio) is the freedom to say and play whatever you want. For a creative thinker like me, this is bliss! To be able to pick and choose the music as I go, basically treating it like I would if I was DJ'ing at a club, is a luxury that any true music lover would cherish!"
Sure, he doesn't have a huge marketing budget, can't offer mega giveaways and his listenership may not be as vast as it once was, but The Milkman is still on the air. That's where he's always wanted to be. Now it's just a hell of a lot closer to his bed, wife, pets and refrigerator.
"Internet radio is relatively new, so a good number of industries view it as something amateurs do for fun. That's changing though, and changing quickly as more and more veterans find themselves out of work but still filled with passion!"
There's also the audience no longer satisfied with the constrictions placed on regular radio where you often here the same songs over and over again or rules and policies dictate a disconnection from the listeners. Mielke realized long ago that it's these people that make you, not the ad sales and contest tie-ins. The kid who once dreamed of having somebody, anybody, just tune into to his dream currently has 517,971 clicking into Blast The Radio, the station that listens to you! To The Milkman, however, they are more than just his listeners. They are family.
"It's a testament, I believe, to the basic human need to connect with other human beings. I know that being independent and on the internet affords me the ability to do that better than I could if I was working in a very structured radio environment. As often as I thank them, they thank me right back for providing something that fulfills them. I'm grateful for the support of so many and I'm humbled by their incredible support."
Always dreaming, Mielke has bigger plans for his home on the world wide web. He mentions words like "franchise" with a grin. He also wants to have more people on his show to share their passions with his audience.
"I want to get back to the grass roots of what made radio so incredible to me," says the Milkman, sitting down behind the mic ready to deliver another show.
Who knows, maybe there's a kid out there listening who'll one day be inspired to follow his own dream.
Recommended Articles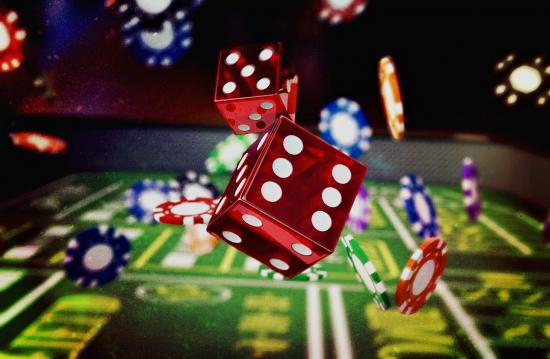 A very important element in choosing a casino to play is the welcome bonus offered plus other promotions you can benefit later.
Read full story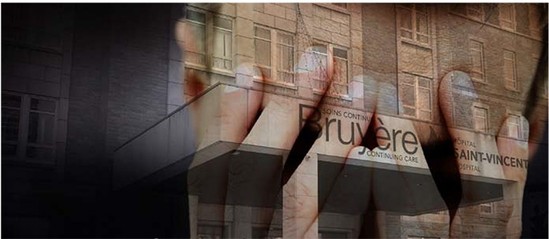 While mistakes happen and human error affects every institution, there is absolutely no excuse for r...
Read full story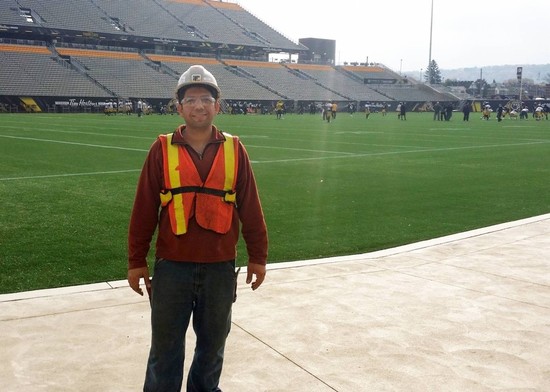 Iman Najibzadeh migrated to Canada from Iran in 2011. Once here, he began his apprenticeship to beco...
Read full story
Comments (2)
*Please take note that upon submitting your comment the team at OLM will need to verify it before it shows up below.