Fashion & Beauty
The pretty pantry: The beauty ingredients hiding in your kitchen
The pretty pantry: The beauty ingredients hiding in your kitchen
Most people have been conditioned to think that the only useful beauty products are those manufactured by major brands. Well, this isn't true at all. In reality, you don't have to rummage through the skincare aisle of your local department store at all.
This is because many skincare and beauty ingredients can be found at home, right in your kitchen. In addition to being on hand and affordable, many of these components are quite safe for you as well. Since you already eat them without any problem, it is unlikely that you will suffer any adverse reactions. What's more, they don't contain any harmful chemicals or additives either.
So, which ingredients are the best for your skincare and beauty routine? Well, here are the top options you should be reaching for:
Turmeric
If you are like most people, you may associate turmeric with South Asian or Middle Eastern cuisine. While it certainly adds a delightful flavour to dishes, this powder is a skincare powerhouse. One of the main benefits of turmeric is that it has antiseptic properties. This makes it perfect for treating acne breakouts.
It is also great at brightening skin and reducing the appearance of scars. So, if you think that your skin needs a pick-me-up, then turmeric is the way to go. It can be mixed with several other ingredients like yogurt and honey to boost its properties even more.
Turmeric also has anti-inflammatory elements. So, if you have inflamed skin or redness, then this will help to calm it down and even out your skin tone with ease.
Honey
Honey is so much more than just a sweet treat. It has numerous beneficial properties like balancing bacteria and boosting healing. Therefore, if you are battling with acne or are hoping to deal with a sudden outbreak of pimples, slathering on some honey on your skin could do the trick. It may even help with certain small wounds.
This ingredient is also known as a humectant – it can hold onto moisture. So, it is a great remedy for dry skin. Simply apply the honey to your face for a short period and you should find that your skin looks more moisturised and even has a glow to it! You can also apply it to your lips for a short while to hydrate them quickly.
Honey is an excellent base for most home remedies. It can act as an adhesive for other ingredients while simultaneously offering up its own health benefits.
Coconut Oil
Have you noticed that there are tons of skincare products that contain coconut oil? Well, there's no need to spend a lot of money to enjoy these benefits – just buy the best coconut oil for your skin. In case you are wondering what this oil can do for you, the possibilities are endless!
Coconut oil does have antibacterial properties, making it suitable to tackle certain types of acne – just don't use too much of it on oily skin! At the same time, it is also great for treating psoriasis, dermatitis, and similar skin conditions. Some people will also use it as a gentle makeup remover.
That's not all, coconut oil works wonders for your hair as well. It can help to rejuvenate damaged hair and prevent further damage from occurring. It can also condition your locks and add some much-needed shine.
Coffee Grinds
If you already rely on coffee to get you through your day, you will be thrilled to learn that it has other benefits as well. One of the main advantages of coffee grinds is that it helps to widen blood vessels. In turn, this can help to reduce both the appearance of cellulite and dark circles under your eyes!
Coffee also contains antioxidants that can help boost the health and appearance of your skin in general. You can use it as a scrub, a mask, or a paste. And, drinking it certainly doesn't hurt either!
Oats
Do you suffer from dry skin, psoriasis, or eczema? If so, you probably have to deal with irritated, inflamed patches of skin. This can be rather difficult to soothe, particularly without further irritating the skin. Well, the good news is that rolled oats can be used in such a situation.
They are known to have a calming and soothing impact on the skin. All you need to do is grind the oats into a powder form. Then, simply mix it with water to form a paste and apply it as needed. You can also use yogurt.
Brown Sugar
There is nothing more annoying than a layer of dead skin on your lips. This can make it difficult for lip balm to penetrate to the new skin, preventing your lips from being moisturised. Not to mention, it can be virtually impossible to wear lip gloss or lipstick atop dry lips.
Fortunately, brown sugar granules are the perfect size to scrub and remove this dead skin. You just have to mix it with coconut oil or olive oil and voila, you have a scrub! This is a far cheaper option than some commercially produced scrubs.
Kosher Salt
Let's face it, beachy waves never actually went away and they probably never will! However, if you look at the price tag on some of these hair care products, you will be startled by what you find. Well, all you require to recreate this look is some kosher salt.
Dissolve some salt in water and pour it into a spray bottle and spritz it on your hair as needed. If you would like this look to hold for longer, add some hair gel to the bottle and shake it well. Allow your hair to air dry and you will be treated to gorgeous, tousled waves.
As you can see, all you need for beautiful skin is right there in your kitchen. So just pick one that is right for your skin concerns. Then, sit back and watch as you get glowing and healthy skin in no time at all.
Recommended Articles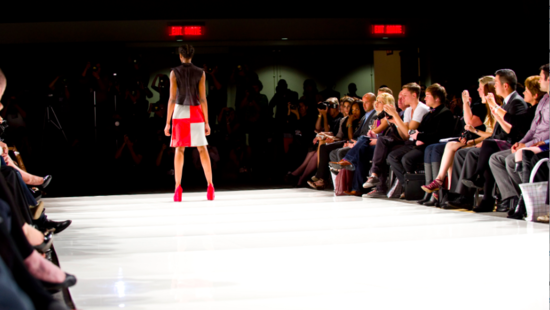 On Thursday September the 29th, Ottawa Fashion Week (OFW) officially opened it's doors at the Conven...
Read full story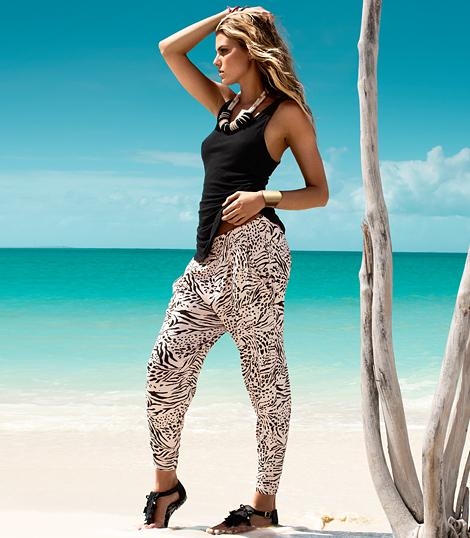 I first stumbled across the term "man repeller" when introduced to the fashion blog of the same...
Read full story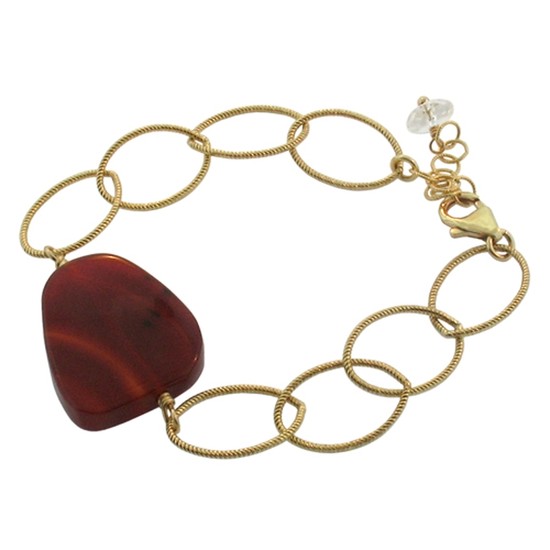 Jewelry Handcrafted and Personalized Just for Her from Isabelle Grace Jewelry and Not Just Any Old D...
Read full story
Comments (0)
*Please take note that upon submitting your comment the team at OLM will need to verify it before it shows up below.