Business
The state of the payday loan industry in the US and Canada
The state of the payday loan industry in the US and Canada
The payday market is thriving in both the United States and Canada. Canada operates similarly to the U.S. regarding its payday laws, rules, and regulations. However, there are some differences. Here is how the Canadian payday loan industry stacks up against the US.
Comparing Canada To the US
Canada
The rules surrounding payday loans in Canada have only recently become more lenient. During the height of the payday loan industry in the 1990s, many consumers were turning to these short-term loans.
The payday loan market was booming, but the industry was largely unregulated. This continued until the early 2000s. In 2004 the Canadian Consumer Finance Association, then the Canadian Payday Loan Association, was formed. Their goal was to develop industry standards and act as a liaison with the government.
In 2007 an act removed payday lending from Canada's Criminal Code, effectively leaving it up to each province to decide how to regulate payday lending.
Canada has ten provinces. Every province but Labrador and Newfoundland has created guidelines to regulate payday lending within their borders. Most of these regulations focus on restricting fees and penalties.
Some of these restrictions are so strict that they have nearly eliminated payday lending within the province. For example, Quebec's annual interest is capped at 35%, as a result, the industry is nearly banned from the province.
In general, most fees are capped at around $20 per $100 loan with a two-week term. Prince Edward Island, which has the most lenient cap only allows $25 per $100 loan. Penalties are capped at nearly the same amount, with most hovering around $20 aside from Prince Edward Island who has no penalty cap. APRs can be as high as 650%.
Provinces also determine if they have a cooling-off period, regulate how much can be charged for a bounced check or failure to repay the loan on time, and if they will allow rollovers.
The maximum loan amount in Canada is $1500. In many provinces payday loans have a term length of two weeks to thirty days, or whenever the consumer receives their next paycheck. Although five of the provinces have a payday loan term that extends up to 62 days.
Most payday lenders only require applicants to have a permanent address, steady income, and a bank account. Applicants are required to fill out an agreement and provide a post-dated check for the entire loan amount. Nearly all payday lenders in Canada are licensed, though some online payday lenders are not.
Still, the Canadian payday loan industry has rapidly expanded. There are over 1400 payday storefronts spread across the country. It is estimated that close to 2 million Canadians take a payday loan each year.
The United States
Similarly, the United States payday industry gained popularity in the 1990s. The industry has gone through a period of dysregulation and regulation.
Nationally it is overseen by the Consumer Financial Protection Bureau and legislation put in place in 2008. However, each individual state is also responsible for setting its own rules and laws concerning payday loans.
Out of the country's fifty states, only 14 have made payday lending illegal. The remaining states have various regulations that either allow high-cost payday lending or low-cost payday lending.
Individual states generally have restrictions on fees, loan term lengths, interest rates, how many loans a consumer can take at one time, and the lengths the lender can go to while seeking repayment. Some have strict caps on interest, like Arkansas 17%, while others have no rate caps. APRs exceeding 400% are not unusual in the US.
The common length for the term of a payday loan is thirty days, though some extend up to sixty days. Few states allow rollovers or for the borrower to have more than one payday loan at a time. The maximum loan amount can be as small as $300 up to $50,000 with some states having no limit. However, the average maximum is around $500.
Application requirements in the US are similar to those in the United States, though they can differ from lender to lender and by state. Most applicants need to submit their ID, proof of steady income, a bank statement, and be at least 18 years of age.
The most up-to-date information on laws and regulations can be found on GreenStarCash.
Despite varying regulations, the United States claims the world's largest payday loan industry. In 2021 it is valued at $11 billion but had swelled to $46 billion in 2014. There are approximately 23,000 payday lenders in the US, both storefront and online.
It is estimated that nearly 12 million American's take out a payday loan each year.
An Ever-Changing Industry
In both the US and Canada the payday industry is always changing. Both local (state and province) and national authorities enact new regulations to close loopholes and protect the wellbeing of consumers. Still, payday loans are a suitable option for many borrowers seeking cash fast.
Recommended Articles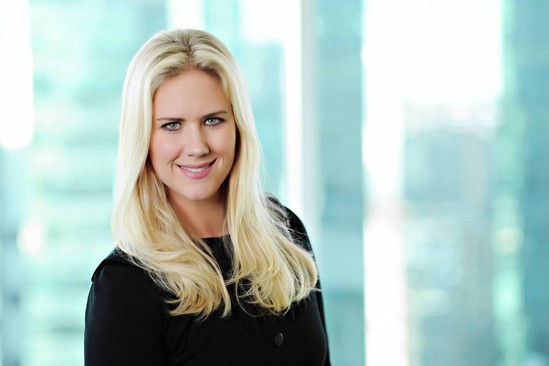 Photo by Valerie Keeler, Valberg Imaging. In the midst of a rapidly changing media environment, it c...
Read full story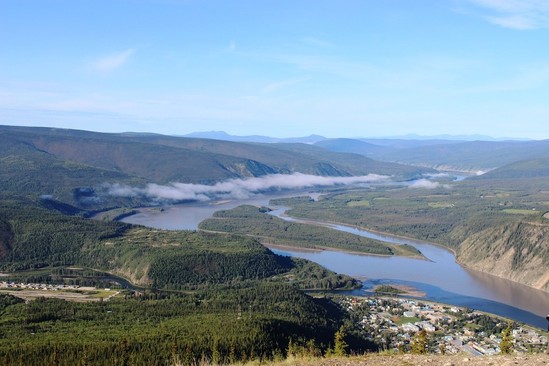 Should Justin Trudeau's Liberals revive a 1965 Throne Speech promise? "I really became a Canadian...
Read full story
Comments (0)
*Please take note that upon submitting your comment the team at OLM will need to verify it before it shows up below.