Fashion & Beauty
The style bible commands you to live a totally personalised life
The style bible commands you to live a totally personalised life
Thankfully, the world has briskly moved on from the 'off the rack' standard. Nowadays, you have a chance to make your own flavour of life. You can totally personalise the things that you love and make them your own. Why is this significant? Well, for centuries, human beings were told to love what they were given and or cherish what they have. There was no opportunity nor the societal will to accept the fact that everyone should remain an individual. Throughout our history, we have for the majority of our time, look at the same as each other. It's only recently, since around the 60s or 70s, have we really driven forward the ethos that style should be unique to the person. Now in 2019, we have a new standard in the style bible. Live a life that is not able to be copied and replicated by someone else. If you want to stand out from the crowd, you must seek to personalise everything in your life.
Starting off simple
Personalising your style is a form of art in and of itself. Not just anyone can turn their fashion sense on its head and essentially start over with the things you already have. You need a blank canvas, something that will act as your platform to begin a new style. Jeans are therefore the best road to start out on. Denim is a very resilient material and thus, can be used to accessorise, alter the colouration and be cut and trimmed to fit your body. But how do you begin?
Denim types
Dark denim is for those that are in a more urban environment. A city that suffers a lot of rain and roads that are a little dusty.
Light denim is for those that are out in the suburban areas. More sunshine and cleaner streets with far less pollution.
Boxier thicker denim is for those that have physical jobs like decorating homes and working on farms. It's looser, thicker and able to withstand the demands of your occupation.
Beginning to personalize:
One way you can personalise your jeans is to add metal studs in a shape or design that you love. Using a hole punch tool, you can make very small holes in your jeans and add metal studs for jeans. Perhaps you want to write the initials of something you're associated with such as a football club or your very own band.
You can also put some badges on your jeans of things that you like and or are a part of. For example, if you love a car brand, hanging a Mercedes badge would show the world your taste in automobiles. If you love certain artists and painters, hanging a badge of Andy Warhol in his classic 70s off-colour would really stand out.
You can also rip your jeans the way you want to. Instead of buying ripped jeans from the store, you can buy plain jeans and make rips in them yourselves.
Men's bomber jacket style
If you're a young man, perhaps an overcoat isn't your thing. Maybe you don't want to wear a 100 per cent wool peacoat or long coat because it just makes you feel a bit older than you'd like. For young men, there's always been the bomber jacket. This jacket comes from WW1 when dogfighting pilots in their early 20s were fighting high above the trenches. They suffered from very cold temperatures and thus, the RAF requested a new jacket to be made specifically for these young hotshots. It became the pilot jacket, made out of leather and wool. When WW2 came around, bombers were flying even higher and thus, the type of jacket we know and love today became known as the bomber jacket.
But how do you personalise your bomber jacket? So many bomber jackets have badges sewn into them and this takes away from the canvas. Instead, you should buy a plain bomber jacket in a colour you like and then create and sew on some of your own badges. Maybe you love a certain hip hop bad, you can order an apparel or embroidered badge and have it sewn onto your jacket in any position you want. Perhaps your hero is David Bowie and you want a portrait of him on your left shoulder. You can order your personalised badge online and then steam press them onto your jacket using a see-through resin. Personalising your bomber jacket will make it truly one of a kind.
A man's steed
Once upon a time, a man's steed was his own and everyone knew it. If you were seen on a particular horse multiple times, people could tell that it was your horse. Now, however, cars all tend to look the same. Despite choosing a colour that you like, you're bound to see someone else driving it. Pulling up alongside a car that even you could mistake for being your own, is a painfully embarrassing moment for any man. You want your car to be unique as part of your new self-styled lifestyle. Begin with Personalised Number Plates whereby you can have just about any combination of letters and words to read what you want. Maybe you want your name on the plate, perhaps a city that means a lot to you, or maybe the name of your child. It can be anything and many of the plates go for £25.
Another way to customise your car is to choose subtle style areas on the car to match your taste. This could be the colour of the wing mirrors, it might even be the colour of the brake calipers. You may also wish to have a different glass tint for your headlights so instead of the typical white, you can have a subtle green or blue. You can also choose a different pattern style for your rear lights and put the reverse and signal lights wherever you want.
Your new style bible commands you to totally personalise everything in your life. If you wish to stand out from the crowd and be your own man, you must begin with how you dress and how other people see you on the roads.
Recommended Articles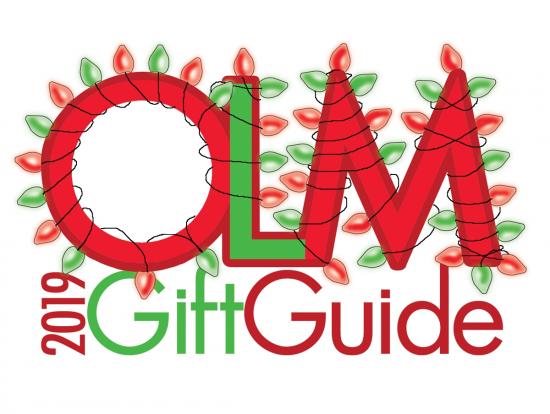 Our annual holiday gift guide is here! Whether you're looking for a nice gift for a loved one or a last minute gift for your boss these affordable — but awesome! — gift ideas are guaranteed to please.
Read full story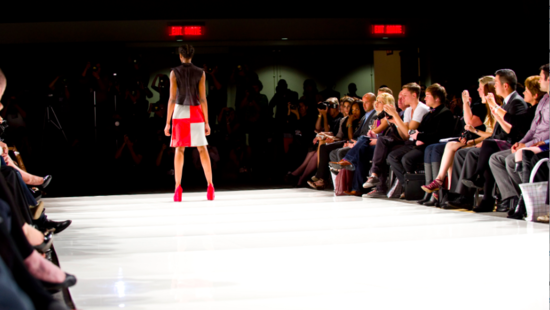 On Thursday September the 29th, Ottawa Fashion Week (OFW) officially opened it's doors at the Conven...
Read full story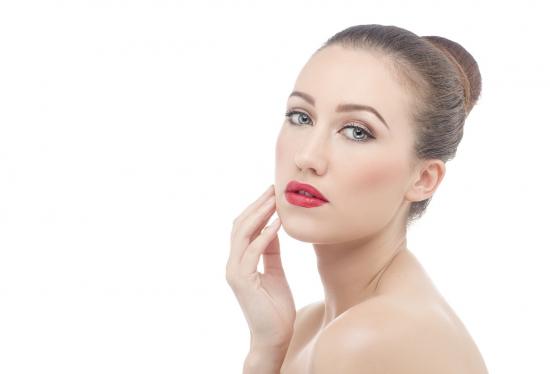 If there's one cosmetic procedure that experienced a boom in recent years, it's lip injections. Due to the uptick in trendy lip injections, the number of women who have experienced botched injection surgeries has increased.
Read full story
Comments (0)
*Please take note that upon submitting your comment the team at OLM will need to verify it before it shows up below.