The Top 25 People in the Capital: 1-10
This year we teamed up with Crusoe,
the Celebrity Dachshund, to sniff out
the top dogs in the city that are actually people.

Crusoe got his game face on and scouted out
Ottawans that are the ones to watch.

They are the best that the capital has to offer
and have made their mark on their communities,
be it at the local, national or even global level.

These are Ottawa Life's 2017
Top 25 People in the Capital.
---
Dominik Sokolowski
Artist
It's no surprise that Dominik Sokolowski's introduction to art was through television, an instrument of universality, a symbol of the modern age."I'm inspired by everything!" the artist exclaims. "I am always looking for something, even if I'm on vacation, even if I'm walking down the street. I am always looking for some idea to steal, to make my own. My life is basically my paintings." Sokolowski's art features abstract, patchwork-like patterns, not unlike the cubism of Pablo Picasso or Paul Cezanne. Just as Sokolowski is inspired by all that surrounds him, his art includes fabrics and materials that he comes across in his day-to-day life. Lego bricks, plastic fishing bait: it's all been used in Sokolowski's art at some point. In his use of these mundane objects, Sokolowski anchors his abstractions to his subject. Take last year's Love and Peace exhibition for instance: despite the exhibition's broad subject matter, he found real life inspiration in John Lennon, whose quotations were used in the art itself, allowing for the themes of the exhibition and fundraiser to be more accessible to his audience. And it certainly connected with many people. The fundraiser raised over $20,000. Colour is vital to Sokolowski's work, and he has developed a philosophy around his use of it.

The development of many of his paintings begins in the same way: with black. "You're a child, a baby, and you're basically suffering," he explains. "You don't know who you are, where you are, and slowly, you learn to communicate. Not just with crying, but you start talking, reading and writing. My paintings start with black, but slowly, they come into colour." The expansion of his colour palate has predictably increased in the same way. Sokolowski began by using only black and white, along with jaundiced hues of orange and red. However, Sokolowski's latest exhibition, Canada Four Seasons, is awash in colour, as he has set out to cover his canvas with all the vibrancy of our country's forests and oceans, plains and skies. "I remember when I arrived in Canada at the end of September. The light of the sky, the gorgeous red colours of the forest stayed in my mind," Sokolowski reminisces. In the context of his artistry, it is only appropriate that Sokolowski keeps expanding his colour palate. After all, his art emulates his perspective, which is always changing, always evolving. Even though his work reflects the brushstrokes of an experienced painter who is confident in his abilities, it also displays a talent that is always open to further development as it is pushed into new areas, to greater heights.
---
Phap Lu
Global Taekwondo Teacher And Leader
Senior Grand Master Phap Lu is a legend when it comes to Taekwondo. He is among the best in the world at his craft, and since moving to Ottawa, has been enriching our city's martial arts scene with his generosity, knowledge and skills. The Grand Master came to Canada in 1979, escaping Vietnam where his family had lost everything almost overnight. In his early years he worked two-to-three jobs at a time, saving money in order to bring the rest of his family to Canada, while attending Algonquin College. He was also training hard to make the Canadian Taekwondo team and helping it place first overall at the Inter Continental Cup in Quebec City in 1982 and capturing first place in Free Style Breaking Techniques at the same tournament. In 1984, Phap Lu earned a world championship title in Glasgow, Scotland. It was clear early on that Phap Lu had a gift for the art. He began studying Taekwondo when he was 13 and, moving quickly through the ranks, earned his first degree black belt only two years later. He then became an instructor at Vietnam's famous Ohdokwan Taekwondo School.
2017 is his 35th year of practicing his art, while that first degree black belt has since become a ninth. Throughout the following decades, his drive and achievements have continued to skyrocket. It is no surprise that he has become the Canadian Team's technical consultant, continuing to support the art form he so loves. As if any more proof of his expertise was needed, in 1989, the founder of Taekwondo himself, General Choi Hong Hi asked specifically for Grand Master Lu to assist him as he travelled the world giving international instructor's seminars. Grand Master Lu then returned to Canada and became a founding member of the Canadian Taekwondo Association (CTA). Throughout his career, the Grand Master has exercised his love of teaching. In his many years teaching Taekwondo, the Grand Master has shared his art with young children while passing on inspiration and self-discipline to his students. He began his own program, now known as the International Taekwondo Correspondence School, and eventually founded his own school, Lu's Taekwondo. The school is located in the Ottawa's west end and offers a variety of programs for students of all ages. He tells us that "people here have the opportunity to look for freedom." Ottawa, he says, is a place where he feels both motivated and welcome to share in the community. Teaching, for him, is a way of giving back to the place where he lives. To say that Canada's capital is proud and honoured to be home to such a legend is an understatement; we can't wait to see what fresh victories are in store for the Senior Grand Master.
---
Rebecca Noelle
Musician Hitting The Right Notes
It has been a busy 2017 for Rebecca Noelle. In between multiple gigs with Ottawa's glitziest party band (The PepTides), she's found the time to perform solo shows with her powerhouse backing band promoting the release of her new album, Soulstice. When you factor in a successful run on Quebec's La Voix and concerts with the legendary The Jacksons, it's a wonder she's even had a moment to exhale. She doesn't mind. For someone who has been performing since she was 4-years-old, a life in music is exactly the one she wants.Singing makes her soul soar but it is the influence of others — even those who tried to sway her away from a path in music — that eventually moved her to truly finding her voice. Proving the naysayers wrong wasn't going to be easy.
Right out of high school, Noelle's early career, one she admits was full of her newcomer's naivety, would be a rocky one. Not discouraged and with hard lessons learned, Noelle set out to achieve her goals. She would eventually go on to tour with Juno-nominated blues musician David Gogo and she'd open for ZZ Top, Bonnie Raitt and B.B. King — traveling extensively in Europe and the United States. Her efforts paid off when she put together her own backing band of people she already felt comfortable working with. One listen to her gorgeous three-octave vocal range is uplifting to all. While her multiple gear shifts can be exhausting, Noelle says the work remains addicting and allows her to showcase different sides of her personality. Noelle also feels strongly about sharing her talent with another group of people who live demanding lifestyles far different than that of any road-weary musician. Last year, she was given the opportunity to travel with The Canadian Armed Forces, performing for our troops here and abroad. It was a life-changing moment. 2018 promises to raise this star even higher!
---
Joseph Mancinelli
Top Labour Leader
Joe Mancinelli is Canada's most influential labour leader. The International Vice President of the Labourers International Union of North America (LiUNA) has been with the organization for almost 40 years, the bulk of his career. During this period, he has witnessed the evolution of the organization. "There's still a lot to get done…and a lot of interesting challenges," he says. Though he is a well-known figure with Ministers, MPs, senior mandarins and officials in the Capital, Mancinelli's style is to work quietly behind-the-scenes with Ottawa's power brokers to get things done. He focuses on effective skills training for Canada's labour market and has long been a strong advocate for safer working conditions for the protection of workers in the trades. "Education needs to invest in something that the economy needs," says Mancinelli. "If all that is taught is academics, we're not educating kids for the future. We need to get back to teaching some skills and expose the next generation to them." He argues that more conclusive job training leads to more well-rounded and well-prepared graduates, making them more adaptable in the rapidly changing working world of today and providing more job stability long-term. Mancinelli is also passionate about building proper infrastructure in First Nations and Inuit communities and stresses the importance of creating opportunities and programs to empower Aboriginal youth, an area in which LiUNA plays a crucial role.
According to Mancinelli, "there are all these problems — many complex problems, but some solutions are not complex. Some are easy. For example, clean water in Canada should not be an issue." His role in bringing Aboriginal issues into the mainstream of Canadian Labour issues has not gone unnoticed by the Assembly of First Nations. After signing a Statement of Partnership between LiUNA and the Assembly of First Nations, National Chief Perry Bellegarde said that Mancinelli and LiUNA "have demonstrated their commitments to First Nations and to walking down the path of reconciliation, and we lift them up as a model for other organizations in Canada". Prime Minister Trudeau and his Liberal government ministers also frequently regularly consult with Mancinelli on key labour issues in Canada. As Parliament resumes Mancinelli and LIUNA have been publicly supporting and privately advising the Mounted Police Professional Association (MPPAC) on matters relating to their bid to have the RCMP membership become certified as a union. "My father was a policeman in Italy before we immigrated to Canada. He wanted to be a policeman here, but was told he wasn't tall enough. The police in Canada were all ten feet tall and Irish or English or so it seemed", says Mancinelli, with a heartfelt laugh. "But my dad loved the police here and he respected their work ethic, and I've always loved and respected the men and women of the RCMP in particular. If LIUNA can assist them to improve their lives and working conditions via certification, we will. That is good for the RCMP members, the RCMP and Canada."
---
Senator Kim Pate
Reform
Kim Pate has been working to reform Canada's penal system for almost four decades. In November of last year, Pate was appointed to the Senate of Canada by Prime Minister Justin Trudeau. Before her appointment, Pate spent 25 years as National Director of the Elizabeth Fry Society, working with Canadian prisons on behalf of our country's most marginalized, vulnerable, and criminalized groups. When the Prime Minister called to offer her the job, Pate explains how, "one of the words he used which shocked me most was 'activism'." Though it took her by surprise, the word is nothing if not appropriate. Pate takes her role as one of Canada's reform-seekers very seriously: "I never ran for a political party because none of them had policies which I thought were sufficiently progressive on social justice and criminal justice issues." she tells us. Being independent was a crucial aspect which attracted Pate to the job. The role of the Senate as 'sober second thought' to the House of Commons, allows for more freedom from party affiliations and partisan politics in the process of affecting change, something which Pate greatly values. Most of Senator Pate's work has been towards a future in which prisons are made unnecessary by the implementation of other community and social frameworks — frameworks which ensure integration and rehabilitation rather than imprisonment and punishment. With the Elizabeth Fry Society, Pate often spent time inside prisons, negotiating and navigating bureaucracy to ensure better living conditions for the most vulnerable people in these penal institutions, and to bring justice for those who had faced brutal mistreatment and neglect.
The Senator is currently working on two bills which will revolutionize the system which has, for 20 years, seen more and more regressive reform. The first is Irwin Cotler's bill to allow Judges to use judicial discretion instead of imposing mandatory minimum sentences, and the second, if passed, will provide an automatic pardon process. Mandatory minimum sentences are often used to pressure people to plead guilty even when they have defences; by allowing judges the freedom to decide if and when mandatory minimums are appropriate will therefore reduce the rate of incarceration. The second bill will re-introduce pardons to Canada, making them automatic and free, thereby allowing for faster and more cost-effective rehabilitation after a sentence is fulfilled. Senator Pate's drive, empathy, and tenacity is nothing short of remarkable; her determination in the pursuit of reform makes her one of Canada's most valuable assets.
---
Theland Kicknosway
Dancer, Activist
14-year-old Theland Kicknosway is a visionary activist and an accomplished Potawatomi Cree dancer. Best known perhaps for leading the procession in Prime Minister Justin Trudeau's swearing-in ceremony with a song on his drum, Theland is also one of Canada's most talented dancers. He has been making his mark during his circuit of North American pow wows, collecting an impressive streak of success as he takes home gold medals from many a competition.
The youngster is an enrolled member of Walpole Island where people remain very proud of the Potawatomi, Odawa and Chippewa and Ojibwa Nations. As energetic and open-minded as Theland is now, the attitude is hardly new. OdawaChippewa Cree When he was 8-years-old and attending Century Public School, he noticed that the multicultural murals showed no First Nations children. Pointing this out to the administration, Theland then helped institute the school's first pow wow. About a year afterwards, he had a conversation with his parents, which he now cites as the origin of his next campaign for change. Theland asked his mother and father what happens to the children of the missing and murdered Indigenous women in Canada, adding that he wanted to do something to make a difference.
Inspired in part by Canadian legend Terry Fox, the family landed on a plan for Theland to run 130 kilometres, from Gatineau (the site where Kelly Morrisseau was found killed in 2006) to the community of Kitigan Zibi (the home of Maisy Odjick and Shannon Alexander, two teen girls who have been missing since 2008). The initial run took approximately four days to complete. 2017 marks the third year of the run, and although the plan was originally to reach just four successive years, Theland now has plans of expansion. "I see it going further than what it already is," said Theland. "We made the decision to do four years but who knows — we might have to go longer because we don't know how long it will take. We'll keep going until we find a solution." Last year, Theland was joined on his journey by several marathon runners, as well as members of the RCMP. The successful reception of this growing enterprise proves that the hope for change is far from unattainable. To join the run, or to stay informed of his performances, follow Theland's Facebook page: https://www.facebook.com/creedrummer/
---
Henry Burris
Sports Star Into Media Star
The Canadian Football League lost one of its greats when Henry Armand Burris Jr. retired earlier this year. Far from disappearing from the public eye, the three-time Grey Cup champion has joined Ottawa's broadcasting scene on one of Ottawa's leading networks. Burris is now a co-host on CTV MorningLive, the weekday show that wakes up Ottawa and gets our days on the march. He is also taking over the airwaves as CFL analyst on TSN 1200 and 580 CFRA. Although Burris is clearly used to the celebrity of being on TV, the career shift is still a major one. Having gone from being the best in the business to the newbie in the office, Burris has proved his courage and tenacity with a smooth transition. It is clear from his charming charisma in front of the camera that he is just as adept at winning his audience on television as he was on the football field. Burris signed with the Ottawa REDBLACKS in February of 2014, and officially announced his retirement in January of this year. At the time of his retirement, Burris was third in all-time CFL passing yards and passing touchdowns, and had twice won CFL's Most Outstanding Player award, in 2010 and 2015. The reason he gave for his retirement was to spend more time with his wife and to be more involved with the raising of their children.
As novel as it may seem for a television and radio show to have a famous football player as a co-host, the appointment is actually very well-suited; Henry Burris actually majored in broadcasting, telecommunications and mass media at Temple University. While studying, he also played college football with the Temple Owls, establishing the bedrock for both career paths which he would later pursue. "I look forward to delving into these new roles," said Burris. "I'm excited to join the talented teams at CTV, TSN 1200, and 580 CFRA, and can't wait to connect with viewers and listeners across this terrific city that I now call home." The warmth with which Ottawa has welcomed Burris onto their screens and into their homes makes the capital city's appreciation for his work apparent.
---
Leanne Moussa
Developer With Intention
Leanne Moussa has rallied a neighbourhood into saving a piece of history . . . and has since turned it into a contemporary phenomenon. The stunning architecture of what was once an Anglican church in Sandy Hill is now home to a multi-use community centre, welcoming a variety of religious congregations. There is also space for artists' studios, events, classes and conferences, as well as a licensed café. When the All Saints Church went on the market, Leanne's initial goal was to ensure that the Anglican diocese would consider the desires of the Sandy Hill community when deciding who to sell the building to. It quickly became apparent, to Leanne, that the surest way of shaping the direction of the building's future would be to buy it. Her academic background was in civic associations, an area of research which she said is "essentially how people can come together to affect change." It is hardly surprising, then, that she became the driving force behind the project. The families of Sandy Hill were intimately acquainted with the All Saints Church for years before it changed ownership; its basement used to be home to the Bettye Hyde Co-operative Nursery School, and during its 40-year lifetime, many of the neighbourhood children (including Leanne's) had attended.
As a member of its non-profit board of directors, Leanne felt strongly about the school and the building. Now the church has been reimagined into an inclusive urban space, building much of its success on its community partnerships. For example, event planners are welcome to hire catering of their choice, but All Saints is proud to include the Ottawa Mission as its partner. The church has some significant historical weight: "With a window dedicated to Prime Minister Borden, WWI memorials on the walls, and a rare nine-bell chime, this space has occupied an important place in our community and in the Nation's Capital for 117 years. We believe it is worth saving," said Leanne. One of the biggest challenges, Leanne said, was navigating towards a united vision for the building's future: "One that is inclusive, yet a bit edgy and urban. One that has at its heart a sense of community." The challenge, she added, was a big part of what gave the projects its meaning — "creative problem solving breathes life into the place." On the day they took possession, Leanne and her family rang the church bells "to signal to the community that the bells would continue to ring for years to come. That we will build something that remains a part of the fabric of the community."
---
Mayor Jim Watson
Mayor Extraordinaire
2017 has been a momentous year for Canada, and Ottawa has seen its fair share of celebration during our country's 150th anniversary. Here at Ottawa Life Magazine, we'd like to give a round of applause to our mayor and city council for their incredible hard work and organization, and for the effort put into projects like light rail transit — which we've seen breaking ground in April 2013. Jim Watson is currently in his second term as mayor. "We've come from an era where nothing was getting done," Watson said. "We debated Lansdowne (redevelopment) for decades, we debated light rail for years, and now we're actually moving forward on all of these projects. Lansdowne has been a complete success, we'll soon see Lebreton Flats follow suit and be the next great urban revitalization."
After years of discussion the city finally put shovels in the ground and pushed a project that was "off the rails" back on. 2017 has — so far — proven to be an eventful year for tourism, something which Mayor Watson feels passionately about. "This year has proven that we're not the old fashioned, boring town that a lot of people thought we were," he explained. Events like RedBull Crashed Ice, the Juno Awards and Kontinuum brought out the crowds. La Machine alone attracted more than 750,000 people. Affordability was also an important aspect in the planning of these events; most 150th anniversary events have been free, and those that have not have included activities around the main event that were free of charge. Mayor Watson pointed towards the collaboration that went into the planning and execution of this tremendous celebratory year; highlighting the work of the city council and the city staff. The innovations and developments that Ottawa has seen in 2017, Watson told us, would not have been possible without the teamwork and collaboration of the entire council.
---
Dr. Chamoun Chamoun
Doctor Extraordinaire
Dr. Chamoun is the chief of cardiology and internal medicine at the Montfort Hospital and is an assistant professor of medicine at the University of Ottawa. This year, the Montfort Hospital Foundation has been running a campaign called For You, Sweet Heart to raise $2.5 million for a CT scanner with a specialized cardiac module. This machine will allow healthcare practitioners to produce a detailed 3-D image of a patient's heart in 0.275 seconds, using the most advanced technology available. The speed, efficiency and comfort of this tool will revolutionize the way Ottawa scans, diagnosis and treats heart conditions. Dr. Chamoun is an indispensable member of this fundraising team. "He truly believes that this technology will make a difference for the hospital and for his patients," said Christine Sigouin, president of the Montfort Hospital Foundation and colleague of Dr. Chamoun.
Before working at the Montfort Hospital, Dr. Chamoun graduated magna cum laude from the medical school at the University of Ottawa. He then completed the internal medicine program at the Mayo Clinic before cardiology training at Indiana University. There, he worked with a master of echocardiography, Dr. Harvey Feigenbaum. After a fellowship in echocardiography, a process of diagnosing heart conditions using sound waves, he completed another year of training in invasive and interventional cardiology (angiogram and angioplasty). He is now renowned as an expert in his field. Dr. Chamoun is one of the many doctors at Montfort whose daily practice will be greatly changed by the addition of a CT scanner; once the machine is purchased, patients will have a faster, more comfortable and efficient way of being scanned and diagnosed for heart issues. It will cut down on wait times, inter-hospital transfers and radiation emission. To donate or get involved in the campaign, visit foryousweetheart.com.
---
Crusoe will be
back tomorrow with
the next ten
top dogs in
the city!
Follow him
on Instagram
@crusoe_dachshund
Recommended Articles
Ottawa has many monuments and sites that may be visited for a moment of reflection and thanks. Some are surprisingly well-hidden or speak to conflicts Canadians may not be aware of, that have faded in the mists of time.
Read full story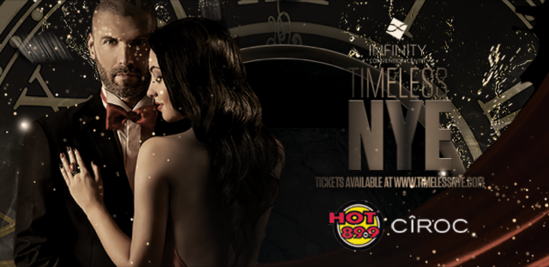 The countdown is ON! If you haven't sorted your New Year's Eve plans yet, here is a special edit...
Read full story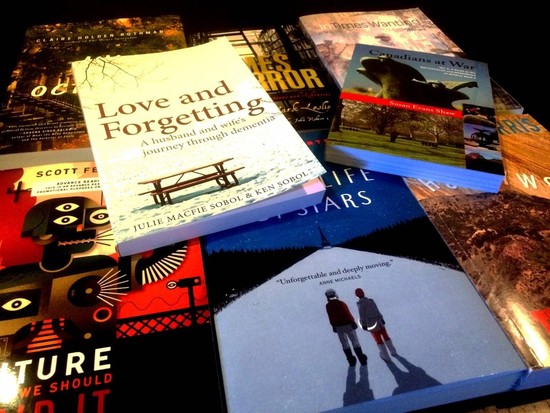 It is hard to beat a cool fall afternoon spent cozying up on the couch with a hot tea and a must-rea...
Read full story
Comments (1)
*Please take note that upon submitting your comment the team at OLM will need to verify it before it shows up below.