Business
The Turning Point and a New Era for Music Enthusiasts
The Turning Point and a New Era for Music Enthusiasts
Photos by Andre Gagne / Dan Gamble and Nick Beaton photo courtesy of Dan Gamble
There was a time in Toronto where you could drive downtown in the rain, say around 9:30 on a Tuesday night, just to check out the late night record shop. Above Yonge Street the hypnotizing neon albums of Sam the Record Man spun silent save for the low hum of the lights one of Canada's busiest streets could never detect. Across the road you could discuss the latest releases and old classics with Steve and Colin inside Sunrise Records or a little farther on towards Queen get lost in the tower of songs held within Tower Records.
Then, one by one, they started to disappear. The lights stopped spinning, the records packed up, and the buildings emptied. To many of those who watched them fall, these were truly the days the music died. Sure, not in the sense of a lack of access to recordings –the internet, of course, saw to that– but what faded was the ability to wander through the racks, flip through something, hold something. Gone were those debates with informative music junkies behind old cash registers, those clerks who knew exactly what you were looking for before you did.
The physical had given way to the digital. Only HMV remained, the lone sentinel on Yonge, the island in a storm, welcoming the last vessels to its quickly eroding shoreline.
Until now.
On April 30 the 102 remaining stores in Canada will close their doors on not only collectors, enthusiasts and those who haven't figured out how to use iTunes but, really, this marks the end of an era, the crumbling of the last foundation in the big business music stores that arose between the 50 year time warp from vinyl to download.
What remains, ironically, are the smaller, independent places that started selling music in the days before big business multi-floored mega shops; the mom and pop store. Or, in the case of one of Ottawa's oldest hubs for music enthusiasts, a brother and brother downtown record shop.
Dan and Tom Gamble were raised on music. Their home housed the biggest collection of jazz albums in the city. Their father was the proud curator, filling the house with new albums while their mother filled it with the sounds of the family piano. Both boys heard the birth of rock and roll through a transistor radio Tom bought when he was eight or on the 45s Dan picked up with money he saved from a paper route. Soon, their collection started to rival their fathers with rock battling it out with jazz inside their home just as it was in popular culture outside of it. They attended nearly every concert that rolled into town as their passion for music cut much deeper than simply enjoying the songs. It seemed inevitable that the brothers would somehow find work centred within their passion.
Meanwhile, two other music lovers, Yvan and Roxanne Larche, decided to open up a record store on Somerset. At the time, the city already had about fifty of them but the Larches were not really concerned with an oversaturation of the market. They just wanted to be in the middle of the music. They called their store The Turning Point and they'd have no trouble filling the place with albums to be surrounded by.
"It was hard to move down the one aisle without having to squeeze by someone," remembers Dan Gamble, adding that after a few years the store was so packed that the owners had to move to a bigger location at 411 Cooper. The store remains there today.
In 1999, the brothers, who were regular customers, decided to purchase the store. Still huge music fans and wanting to try something new, they shook off the worry rumbling through the industry at the time in those early days of downloading and Napster and hoped they could just keep the place afloat for at least five years.
Their goal was simple: provide the best possible and friendliest service they could.
"We knew our advantage was that we were extremely knowledgeable about music, and that one of us would always be in the store. You could go to a chain music store and ask about a band from the 70s and the student working there would never have heard of them. We knew those bands and, over time, customers who felt that knowledge was important began forming a new nucleus of customers in the store," says Gamble.
As a used store, they opted to pay more for product than your average pawn shop and set a high standard for what they would purchase. As Dan says, things had to be "damn near perfect" for them to buy it off you.
The brothers would also would transfer product from worn cases into those that looked new. These practices may have cost them more but it put The Turning Point a notch or two above their competitors.
"The most important thing though is the incredible loyalty of our customers. We have positive relationships with so many of them. It's been almost 20 years now. Customers like coming into a store where they know the proprietor and the staff. That's the great strength of an independent family business," Gamble tells Ottawa Life, touching upon the only big change since the brothers took over the shop was one that still kept it in the family.
Three years ago Tom decided to retire and Dan turned to his son-in-law and lead guitarist to local band the Cannons, Nick Beaton, to help out in the store.
Beaton says that while the career change was a learning curve, Dan's voluminous knowledge of music stemming from the days of those paper route 45s has been extremely helpful as was his advice on how to run the business. Like Gamble, Nick started to cultivate his love of music at a young age, picking up a guitar in his teens.
"Through thick and thin, music is the one thing I have always been able to connect with," he says, relaying how landing the gig at The Turning Point was just another brick in the wall of a lifelong obsession with music.
"There is a personal sense of fulfillment being surrounded by music all day long. I am happy to share my experience and knowledge of music with customers and am grateful for the things I learn every day."
If you're a music lover, a collector of rare vinyl or simply looking for a cheap DVD walking into The Turning Point may seem akin to when Howard Carter and Lord Carnarvon first stepped foot into the tomb of Tutankhamun. From ABBA to Zappa, the wealth of riches is that overwhelming. If there isn't product filling the walls some sort of poster or photograph is and the eyes of Dylan, Bowie, Johnson or Hendrix follow you on your search. One such picture, placed near the entrance, shows a young Dan Gamble in 1969 shortly before meeting John Lennon.
Over the years, some of the greats in music have stepped into the shop not to mention hockey players, MPs and CEOs. Late Ottawa Senators Doug Finley made a visit part of usual Saturday routine and Grace Potter called the place her favorite music store long before her and her band the Nocturnals hit the big time. Once an entire orchestra tried to squeeze their way into the shop!
"We have a reasonable amount of space but this was ridiculous," laughs Gamble. "Almost all of them bought something though."
Beaton looks to the resurgence of vinyl as one of the main things that has kept the business going in the age of Netflix and iTunes. In a way, the business has almost become cyclical returning back to the black discs that began it all.
"There have always been music aficionados that never stopped buying vinyl because of its sonic characteristics but the general resurgence is quite impressive," says Beaton, knowing, however, that his store provides customers with much more than the product they can walk out with.
When the last HMV in Canada fades away come Spring, The Turning Point will still be providing something you just can't acquire from sitting at your desk and clicking and certainly these types of second hand shops will only benefit from the vacating of the last behemoth on the playing field.
If it is stores like The Turning Point that will be ushering in a new era their name couldn't have been more aptly chosen.
"For today's youth in a world of instant access through downloading and streaming I believe there is a percentage of people who still desire a more tactile approach," says Beaton.
"I think too many of the physical human elements have been taken out of the way people consume media which is part of the resurgence. This resurgence among youth has inspired many of their parents or relatives to pull their turntable out of that dusty box in the basement and spin some of their favorite albums again. It is a nostalgic experience for many who grew up listening to vinyl and can re-connect. These are exciting times for music lovers."
Recommended Articles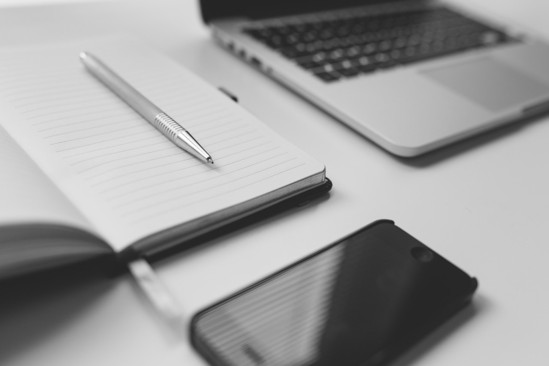 Now that you've chosen your human resources domain name, do you really have to go with a .com or .org? Some people believe that you either pick one of those two top-level domains or none at all. Yet, is there any rhyme to that reason?
Read full story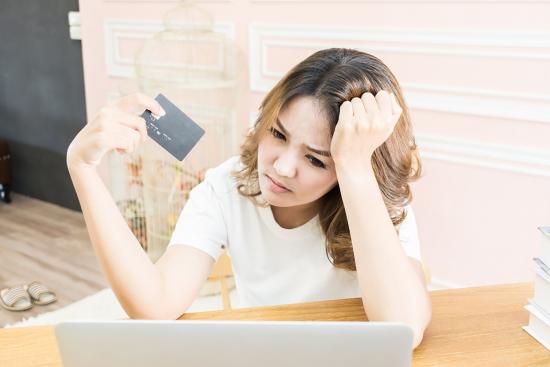 A prepaid card is a convenient gift for that person on your list who has everything...but know what you're getting into.
Read full story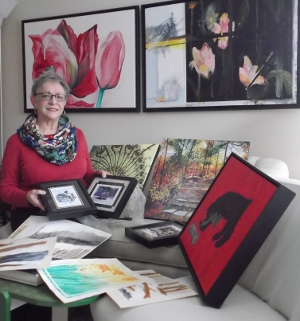 What is that lovely piece of artwork hanging on my living room wall you ask? Just a beautiful print...
Read full story
Comments (0)
*Please take note that upon submitting your comment the team at OLM will need to verify it before it shows up below.