Arts & Events
The Undercurrents Festival Showcases Innovation in Contemporary Independent Theatre
The Undercurrents Festival Showcases Innovation in Contemporary Independent Theatre
Sarah Waisvisz in Monstrous. Photo by Christopher Snow.
The undercurrents theatre festival is well-known in Ottawa for bringing socially and politically relevant, contemporary independent plays to the stage.  The festival, which started at GCTC and moved to Arts Court in 2015, has cultivated a history of originality throughout its six years by presenting a variety of theatrical styles from diverse voices and a number of brand new plays.   When Festival Director Patrick Gauthier began curating this year's selections, he wasn't particularly looking for new plays.  However, the 2016 undercurrents is showcasing three world premiere shows, the most of any year in its history.
"It's more alchemy than science," said Gauthier of the selection process.  Throughout the year, Gauthier scouts for plays to bring to undercurrents, attending other festivals, reading plays and communicating with artists to stay current with trends.  The undercurrents team accepts applications from theatre companies almost a year in advance; these, in addition to the productions Gauthier finds in his research, result in a long list of 70 to 80 plays being considered for the festival.  To make the final choices, Gauthier looks for patterns and themes that emerge in the work.  His goal is to present a selection of about 10 shows that work well together but provide a variety of theatrical experiences for the audiences, all while expressing the festival's mandate: to showcase the best in independent theatre from Ottawa and elsewhere in Canada.
Despite the fact that new play development is not foremost in the undercurrents mission, it is still a driving force that influences the festival.  While many plays selected for the festival had been previously successful in other venues, the quest for creative theatre has contributed by providing a platform for 12 world premiere shows in the festival's history.  The festival does have a habit of promoting new work, which Gauthier attributes to his desire to make space available for emerging artists and to pass on skills and knowledge to ensure a constant supply of new blood in the Ottawa theatre community.  Through the year, undercurrents sponsors "underdevelopment," a program which provides rehearsal space, administrative and creative support and funds to artists developing new plays.  Furthermore, a series of staged readings will take place during this year's debut New Play Tuesday, an opportunity for playwrights to feel "the energy in the room," according to Gauthier and to receive feedback on plays in progress.  The festival has built a space for innovation where theatre is developing right in front of you.
Monstrous, or the Miscegenation Advantage, one of the new plays staged at undercurrents this year, could be the poster child for the festival's habit of presenting world premieres.  Creator Sarah Waisvisz didn't begin with a play, but with her PhD thesis on contemporary Caribbean literature.  The research for her dissertation struck a chord in Waisvisz, however.  She submitted a draft of the dissertation to her committee, which included a piece written from her personal experiences of being a multi-racial person in Canadian society.  Once she saw how powerful that personal writing was, Waisvisz decided to write a play.  When Patrick Gauthier came across Monstrous, he knew he wanted to bring it to the festival.  Waisvisz performed a staged reading of the play at last year's festival, the success of which led to this year's New Play Tuesday event.  She was also able to participate in the underdevelopment program, obtaining the support needed to develop the play for performance.  The play, an inventive show featuring traditional dance and song alongside questions about identity and race, touches on big questions in a creative way, which is one of the recurring themes of this year's festival.  As the selections for this year's festival began to come together, Gauthier saw how Monstrous would fit into the rest of the program.
Of the three new shows in this year's festival, perhaps the most buzz surrounds Arthur Milner's Getting to Room Temperature.  Milner, a respected local playwright, approached the festival about the show and Gauthier was thrilled to fit it in.  It would prove to become a thematic linchpin.  "Once one or two shows get locked in, everything else makes sense," Gauthier said.  Room Temperature is a contemporary piece based in part on the story of Milner's mother and her search for assisted suicide near the end of her life.  Despite the subject matter, the response to the play has emphasized its humour and levity; it's obvious why it fit the criteria for undercurrents.  It is very politically relevant, and would prove to be timely, in light of recent government talks toward legislation of doctor-assisted suicide.  It played well alongside Mouthpiece, about one woman's loss of identity following the death of her mother.
The third world premiere play staged this year is Particle, which encounters questions of life and death in a more oblique way.  The excitement of innovation palpable at undercurrents is highlighted by Particle; it's newest play in the festival, performing to its first audience on February 12, so it was no surprise that the creators had as many questions as the audience during the talkback on February 13.  The play examines the scope and significance of Virginia Woolf's The Waves through a series of vignettes, exploring themes like the passage of time and the consequences of individual actions in a life through characters who can't seem to address the issues directly.  Particle's comedy is balanced by the grief of the characters: for themselves, for Virginia, and for their inability to explain the meaning of the novel, or is it the meaning of life they want to understand?
There is little more exciting in theatre than seeing new and inventive plays, and the liveliness and diversity of this year's undercurrents offerings make a space for audiences to get in on the creativity.  In addition to the new plays staged at the festival, there are theatrical experiences that rely on explicit collaboration with the audience, like Listen to Me and the hilarious Forstner & Fillister; the award-winning A Man Walks into a Bar, a comic meta-play examining men and women find funny; Moonlodge, a classic of Indigenous Canadian theatre remounted after 20 years' hiatus; Mouthpiece; and Macbeth Muet: Shakespeare's Macbeth performed silently, with only props and sound to carry the story.
The undercurrents festival runs until February 20, showcasing 9 plays, readings, and discussion panels.   Patrick Gauthier, meanwhile, is already thinking of next year.  There's a lot of creative work that is made possible by undercurrents, and he is dedicated to ensuring the festival's legacy of promoting innovation and making a space for artistic development in the Ottawa theatre community.  For now, it seems he's doing an excellent job.
Recommended Articles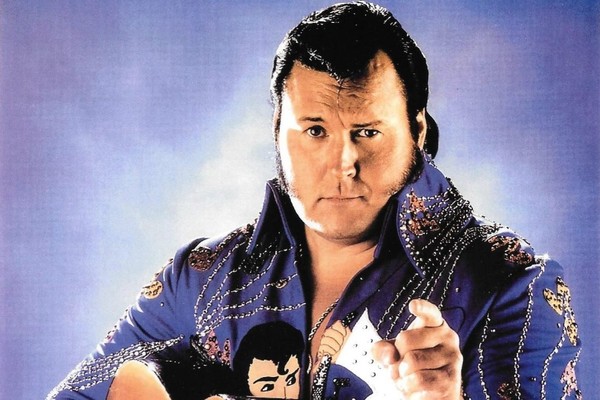 He's still cool, he's still cocky and he'll always be bad, The Honky Tonk Man shakes, rattles and rolls onto the Yuks Yuks stage February 1 and 2 to share stories from his life in and out of the ring. Don't miss this opportunity to meet the greatest Intercontinental Champion of all time.
Read full story
Boredom busting home activities to keep you and your family active at home.
Read full story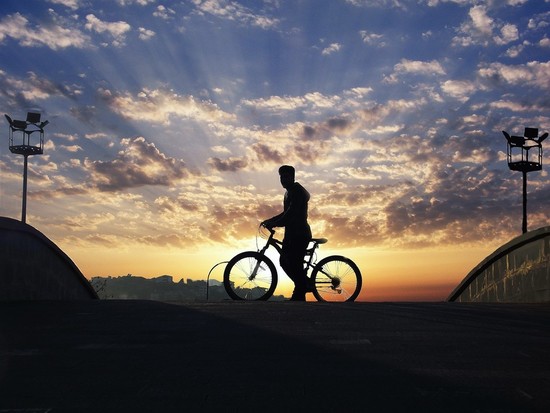 Defying the 2,600 kilometre distance, Ottawa's biking community is helping to make a difference fo...
Read full story
Comments (0)
*Please take note that upon submitting your comment the team at OLM will need to verify it before it shows up below.