Sports
The Ups-and-Downs of NHL Ops
The Ups-and-Downs of NHL Ops
ABOVE: Snoop Dogg is part of the group led by Neko Sparks bidding for the Ottawa Senators. (Photo: Courtesy Getty Images)
---
Lots to pound through this week.
Let's get right to it.
SENATOR SUITORS
So then, who you got here?
Reportedly the Ottawa bidding game is down to four groups, led by the following: Michael Andlauer, Steve Apostolopoulos, Jeffrey and Michael Kimel and Neko Sparks. Got that? Good.
This is hardly a primer for you. Not even close. There are people a lot tighter with the gaining-steam situation than this corner that can fill you in with the inside scoop. The long-running soap has been well covered and documented by the local scribes, so a tip of the cap to them.
If you're an Ottawa fan, all I can suggest is hold tight because the call is coming soon. The other is – hope (pray?) the decision-makers at the league level get it right.
Ottawa needs ownership tuned in to the market, both in Ontario and neighbouring Quebec. This can be a region quick to fluctuate between passion and disinterest (see: Ottawa Lynx). Identifying shifting selling points is optimal.
The team on the ice is on the right track. Attendance-on-average reflects that and was well up this past season after a dismal show at the gate in 2021-22 (from 10,145 to 16,757). The Ottawa area is considered 'small market,' so new ownership had better have its ducks in a row as far as hitting all the right chords with a generally hungry hockey market.
I don't believe there's much question that the perceived penny-pinching days are over. This bodes well for the organization as a whole. We saw money spent heartily last season on the players. Now the focus should be on operations. That means a deeper, well-stocked scouting staff, both at the amateur and pro levels. Investing more in the coaching staff as well – yes, changes folks – is required. A well-prepared, trustworthy, reputable showrunner in place means potential coaching heavyweights who shied away from Ottawa in previous years (could you blame them?) will have a change of mind.
The next few weeks will see a complete change-of-face in Ottawa. It will be nothing less than intriguing.
That's a guarantee.
MEANTIME . . . IN T'RANNA
OK, I get it – changes need/needed to be made. No doubt. But this is turning into overkill.
Welcome to . . . The Young and the Restless.
Did Kyle Dubas want to leave or was he forced out? Did his Newser at the end of the Buds season really turn the tide in Brendan Shanahan's mind? Was Dubas honest? Was Shanahan honest? Was anybody honest? Who really shot Mr. Burns? What's a Furry, anyway?
Who of the Core Four is heading out? Tavares (unlikely)? Matthews (unlikely)? Nylander (possibly)? Marner (probably)? Who let the dogs out? Who put the bomp in the bomp bah bomp bah bomp?
In Toronto they no longer tinker, they vaporize.
About time? Yes indeed.
As legendary crime lord Marlo Stanfield once said: "Do it or don't but I got someplace to be."
Well, they're doing it.
SHORT SHOTS
Dubas' biggest stumble? Easy – never landing that game-altering netminder . . . Hi there Sergei Bobrovsky . . . Ottawa should be wary of this too . . . Gotta love Brooks Koepka, wild-hockey-fan. This past regular season, the five-time Major winner was caught on camera at a Panthers' game shouting at d-man Aaron Ekblad, calling him a "f****** traffic cone." Passion . . . Koepka loves his Panthers though and was at the game Monday night, one day after winning the PGA Championship . . . Anyone else notice Brady Tkachuk's absence from camera-view these playoffs as older brother Matthew runs roughshod over the competition? . . . There was THIS though . . . Why Tampa GM Julien BriseBois is the tops: Blake Coleman, Brandon Hagel, Nick Paul, Barclay Goodrow, dumping Tyler Johnson's contract on Chicago . . . Why he sometimes is not: Tanner Jeannot . . . Lame-duck coach: Sheldon Keefe . . . It clearly wasn't working in Calgary. A shift at the top hopefully sees a happier, productive Jonathan Huberdeau return to form . . . Why Sportsnet's Elliotte Friedman is the best at his job – yet another inside scoop regarding the Leafs' exit interviews where more than a few were supremely pissed off about the way the team 'was' heading . . . Carolina (ugh) and Florida wasn't the dream matchup, and you'd think a bunch of low-scoring affairs would back up the thought. You'd be wrong . . . As brought up during Monday's broadcast, the Panthers were 21st in the league in goals-against average this season. Another argument for the post-season being a different animal . . . If Ottawa and Buffalo do challenge for a playoff rung next season, who checks out? Outside of the Islanders, it's a tough nut to crack.
thegrossgame@yahoo.com
Recommended Articles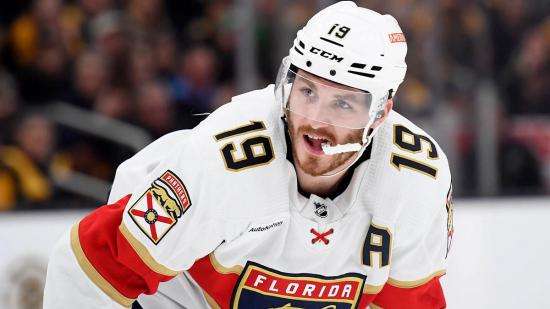 Every playoff seemingly brings about a distinct set of patterns and trends across the National Hockey League
Read full story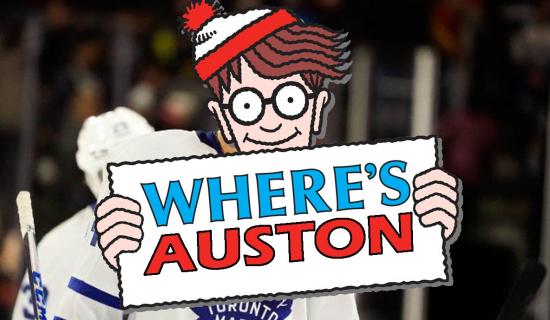 In a Maple Leaf fantasy world – because it is pure fantasy – would you swap shifty Auston Matthews for that 'full metal jacket,' Nathan MacKinnon?
Read full story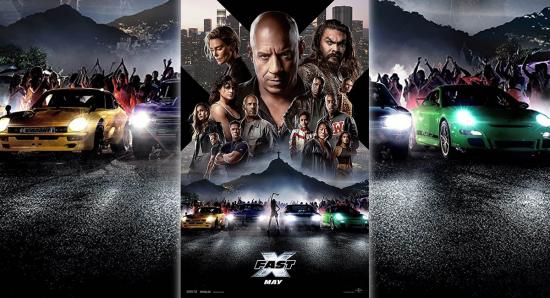 Back in 2001, The Fast and the Furious appeared on the scene and we were introduced to the world of street racing and a cast of friends who took pleasure in driving fast cars.
Read full story
Comments (0)
*Please take note that upon submitting your comment the team at OLM will need to verify it before it shows up below.