The Wonderful Rufus Wainwright
Ottawa Life's Festival City Series is back! We'll provide a unique look at some of your favourite events.
We'll go beyond the music with artist interviews, volunteer profiles, concert reviews and spotlights on
the tastes, sights and sounds of the festival season.

Your city! Your festivals and events!
Like a good sunscreen, Ottawa Life has you covered.
---

Photos by Matthew Welch
Rufus Wainwright is a New York-born, Montreal raised piano playing singer-songwriter. As the son of musical icons Loudon Wainwright III and Kate McGarrigle, Rufus was born with an instant love and appreciation of music before ever picking up an instrument.
Rufus' musical career began at the age of 6 when he first started playing the piano. At 13 Rufus toured with his mother, aunt and sister, Martha Wainwright, in a group called the McGarrigle Sisters and Family. He was only 14 when he composed his first song titled "I'm Runnin". Also at this age Rufus was named Canada's best young musician and today he is considered one of the great male vocalists, songwriters, and composers of his generation.
Rufus has released eight studio albums, three DVDs, and three live albums. He has collaborated with artists including Elton John, David Byrne, Joni Mitchell and many others. Rufus made his debut at the National Arts Centre in 2011, but last night marked his first time with the NAC Orchestra. Rufus collaborated with the orchestra and its conductor, Jayce Orgen, in what I unwaveringly believe is the most beautiful performance I have ever seen.
Rufus and Jayce are no stranger to one another. Jayce recently returned from leading Rufus' Prima Donna at the new Philharmonie de Paris.
I was mesmerized the moment Rufus opened up his vocals for the audience to hear. His experience with many genres of music was showcased through a seamless collective mix of pop, folk and classical music. He performed an incredible setlist including Oh What a World, Who Are You New York, Cigarettes and Chocolate Milk, and Hallelujah. As I listened to Rufus' voice and the orchestra's symphony fuse together I felt as though I had never heard anything so clear.
Through song and conversation, Rufus had a way of making Southam Hall feel like a small and intimate gathering. He remained personable when he engaged in a quirky conversation with the audience over his facial hair. He attributed his beard to several things one of them being his ability to wear more casual outfits on stage. Rufus said, "I'm allowed to wear jeans more often if I have a beard."
Rufus explains another reason for his beard when he states, "I am accepting my role of fatherhood and the beard is part of that, especially because as a kid I often remember my dad having a beard." He proceeded to play a song to which he dedicated to his father, Loudon Wainwright III. Later he sang a song honouring his late mother, Kate McGarrigle.
The audience in Southam Hall not only enjoyed listening to Rufus' voice, but also shared a few laughs. He said, "I just wanted to give a moment of gratitude to this country, all that it stands for, and all the power it is giving me to go on while living in the United States. Thank you Canada!"
It was truly no surprise that after the performance Rufus gave last night he received a standing ovation from the audience.
Recommended Articles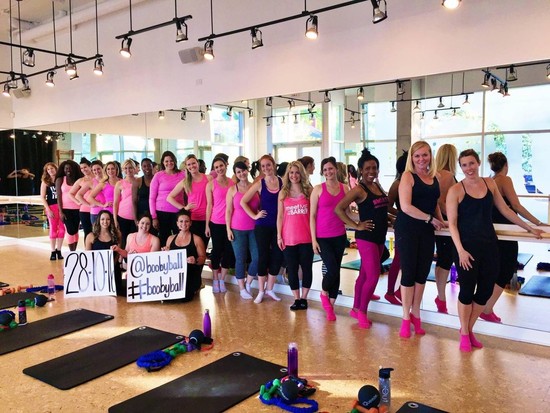 Get ready to mark your calendars Ottawa! Ottawa's Boobyball Committee was at Inside Out Studio in...
Read full story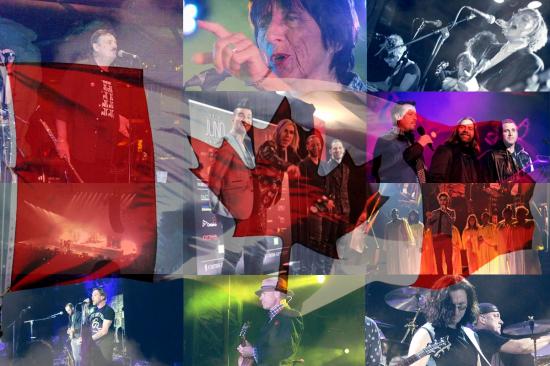 Update your summer playlist with some tunes from these great Canadian bands!
Read full story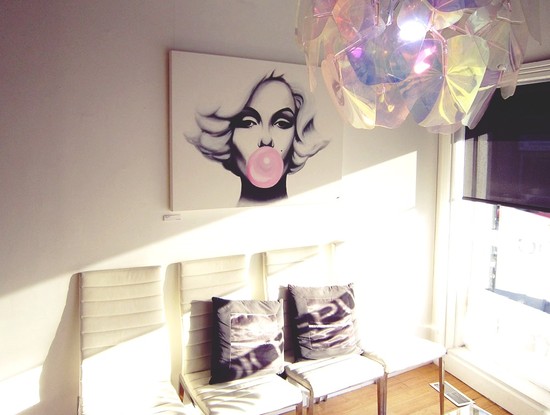 Owners John and Michelle Nguyen (Hair Republic Salon), Laura Herrera (I.A.M.) and Ottawa artist Pat...
Read full story
Comments (0)
*Please take note that upon submitting your comment the team at OLM will need to verify it before it shows up below.