Travel
There is no place quite like Green Bay
There is no place quite like Green Bay
On an overcast day, I popped into a small downtown store that serves the town of 105,000. As I paid, the clerk asked me where I was from. When I responded, "Ottawa,Canada", he proudly asked me to pin it on a map of North America and sign the guest book. I thought this was an isolated case of friendliness, but I was wrong.
At first glance Green Bay, Wisconsin is a small city with a big-league football team and most tourism occurring for that exact purpose . . . with good reason too. The Green Bay Packers are unique in the National Football League as they are the only team that is publicly-owned by the city and its residents. But first, let's explore some non-football activities.
Looking to take a class on growing spices and herbs and how to mix them into cocktails? The Green Bay Botanical Garden offers this as well as lots of other cool activities while also being an event spacewith a backdrop of beautiful multi-themed gardens. There are also attractions for the whole family including the Fairy Garden: picture miniature houses and fictional characters hiding in the plants.
If gardening makes you hungry for a carnivorous meal then you'll enjoy stopping by the Republic Chophouse. The restaurant features excellent steaks and magnificent spareribs but its crowning achievement is its red velvet cake. Each slice is cut from the 22-pounds-of-sugar decadence they call a cake, and is bigger than one can comprehend.
If your sweet tooth still needs satisfying a great option is Uncle Mike's Bake Shoppe. It's located outside of the city centre but still close. The bakery has won many awards including "World's best Kringle" -- a Danish-like pastry that's massive, taking up almost a whole tray. Shaped like a pretzel, a kringle taste more like a flaky danish topped with icing and their famous salted caramel. Also worth trying is the Kronut: a mix between a crescent and donut. There are also pies, donuts, cookies, cakes and other baked goods. . . All look scrumptious.
For the cars enthusiast, The Automobile Gallery is worth a visit. The huge space has everything from Ford Model T's through to the classic 50s Chevys and the more out-there cars like the AMC Pacer.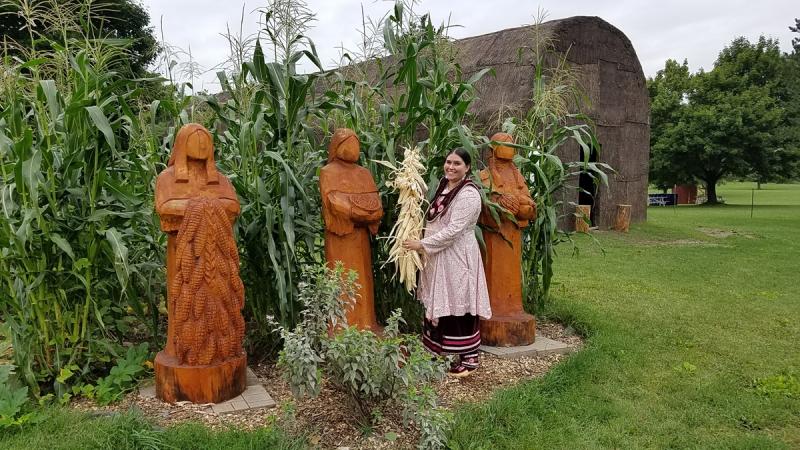 The academically-minded or historically-curious should visit the Oneida Cultural Heritage grounds on the Oneida Nation Reserve. The Oneida people fought on the side of the revolutionaries during the War of Independence but despite their help, were kicked off their native lands and settled near Green Bay. Their plight didn't end there as the Oneida were subject to residential schools and government treaty violations. Today, they continue to own their territory and are a strong and proud people with a mind for business. They offer living history tours and have several Oneida log cabins full of historical artifacts and in addition, a reconstructed communal longhouse. It is a fascinating and captivating tour that is worth doing to better understand of the area's history. The Oneida also run a wholistic wellness store on their reservation selling teas, organic cheeses and meats that are simply delicious.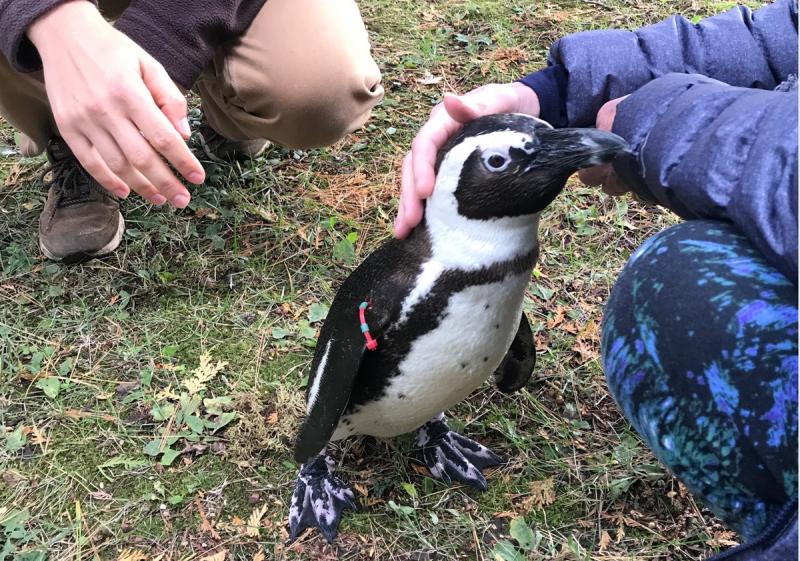 If you are an animal lover, the Northeastern Wisconsin Zoo, or simply NEW Zoo, is a must. Located 15 minutes from Green Bay, the facility focuses on reintroducing endangered species to the wild, like trumpeter swans. For an extra dollar, you can also do fun activities like feed the giraffe. The penguins were a personal highlight. Make a whole day of it by visiting the zoo's adventure park that includes zip lines.
Of course, Green Bay is synonymous with football. The Super bowl's Vince Lombardi trophy is named in honour of the beloved former coach that made the town a football juggernaut. If you're in town to catch a game, or even if your not, there are a lot of football-related activities to do.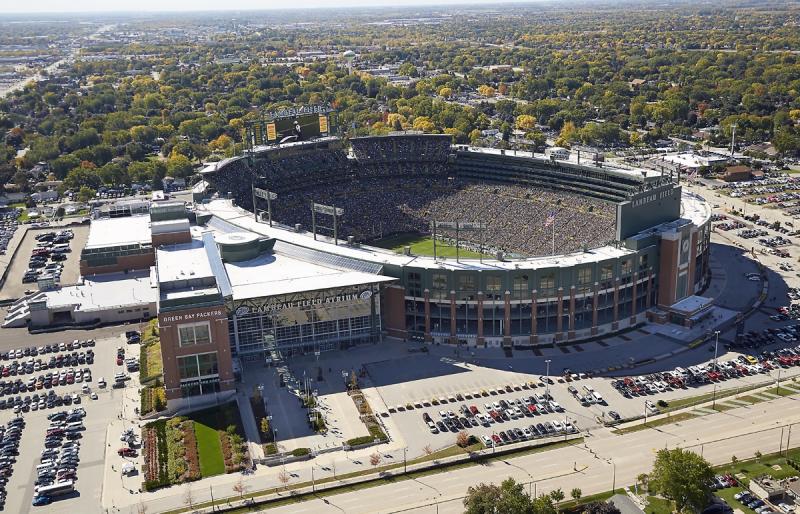 Lambeau field is home to the Packers. It is a modern marvel that makes any Canadian professional sports facility look insignificant. Inside, visit the Packer's Hall of Fame Museum which has fascinating artifacts like the original stock bonds for the team -- the Packers are unique in the NFL because the town owns the team not a private company or investor. If you're looking for some Packers gear, the shop is the size of a small department store and has something for everyone.
Not to be missed, take the guided field tour. It's fantastic and allows you to walk through the tunnel the Packers run out of at game time. The tour really gives a sense of just how massive the facility is and how much pride Green Bay takes in its team.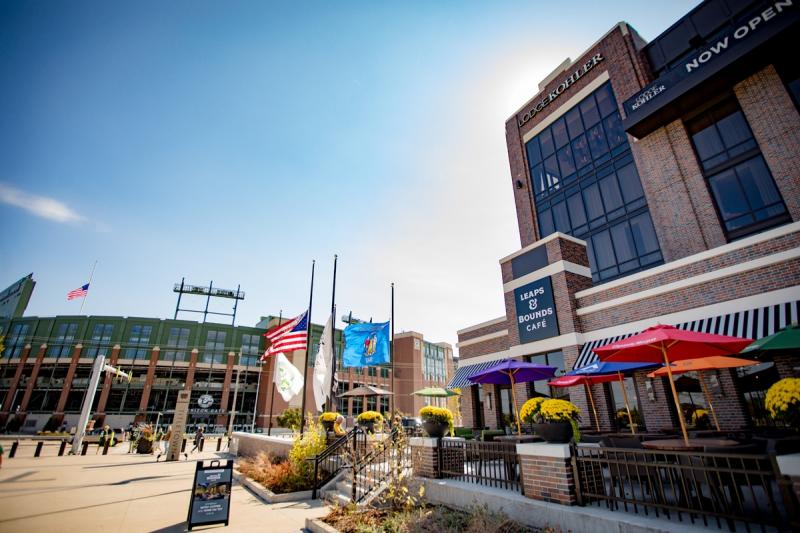 Next to the field, the city has built a recreational area called Titletown. With a brew pub, virtual sports facility, and toboggan hill, public space as well as a public football field. It's a great addition to the Lambeau Field area and local families can be seen enjoying it even when it's not game day.
For a luxury stay right next to Lambeau Field, consider the Lodge Kohler. The luxury hotel has football in mind, and the main floor suites have been made with tailgating and barbecue parties. They are in high demand so if you want to stay in one make sure to book at the beginning of the football season.
If you feel like getting a bite to eat it's worth going to Stadium View Bar, Grill, and Banquet. They offer great drinks including the Wisconsin staple, an "old fashioned", as well as fried cheese curds made from local cheese and fried cauliflower in buffalo sauce. For lunch try the tacos, the shrimp ones are especially delicious. The venue is one block away from the stadium and is perfect for getting a burger before the big game.
If you're still feeling thirsty or if you like microbrews then head to Titletown Brewing Company. Have a drink on their rooftop patio that overlooks the city. They make great microbrews. Their Johnny Blood Red puts any red ale I've had to shame. . . it's really that good. Conveniently, they are situated in the same building as the Farmers Table restaurant and Cannery Market. Both of these two businesses are run by a local family that has been making cheese, like no other, for decades. Pagel's Ponderosa Dairy makes Fiesta string cheese with jalepeño that is near perfection and it has won many awards including coming first in an American cheese contest, and second place globally at an international cheese contest in Norway. Their emphasis is on farm-to-table freshness can really be seen and tasted. The dairy is an agri-tourism destination and all of their cheeses are available for purchase at the farm -- where the milk is produced.
Looking for something different to do post game, downtown Green Bay has a small but grand-feeling entertainment district. The Black and Tan Grille offers seasonal themed foods like cream or pumpkin soup and local cheeses as appetizers. The menu changes seasonally but includes staples like the rib eye steak, which is massive but incredibly tender.
After dinner another local institution can keep you entertained. Just down the street, the Meyer Theatre regularly puts on plays by "Let me be Frank productions" which are in a similar vein to Grease featuring 60s songs like "The twist". I took in "Frank's Fontaine's Bandstand USA" which was hilarious and had something for everyone. The production company is in its 20th year but shows no sign of slowing down.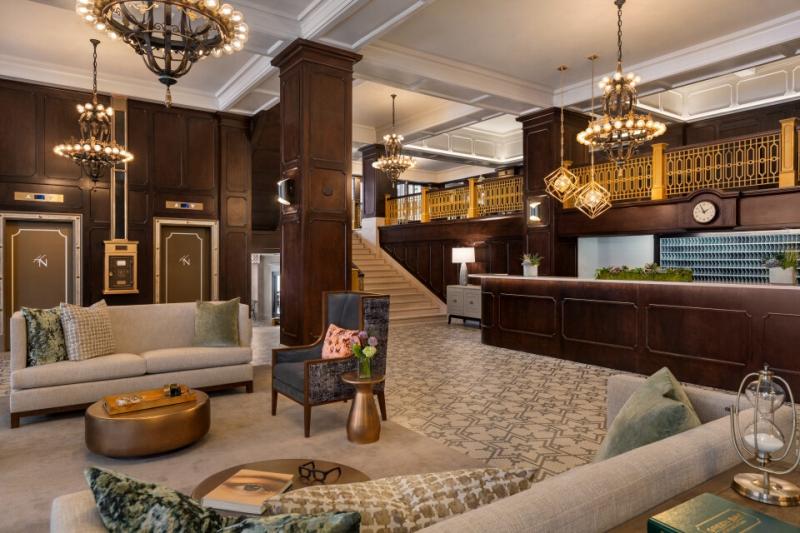 For accommodation the Hotel Northland gives a unique Green Bay experience, luxury included. Newly reopened but still holding a 1920s art-deco style that could make the Great Gatsby look modest. After years of renovation it has become a local institution due in large part to the Packers and its guided tours which happen on the first and tenth of every month. These go over the connection of the historic hotel to the Green Bay packers. The hotel boasts the comfiest bed I've ever slept in (not exaggerating), an excellent fitness facility, a recreation room with a bar for weddings and parties that includes a bowling alley and two fantastic restaurants. The more causal of the two is "Poke the bear", directed at the Chicago Bears football team, and then there is the extravagant Walnut Room. The Walnut Room is the perfect place for a dinner date featuring high-end table menus, cocktails made with professional tools like smoke machines for extra flavour, appetizers including a tender beef carpaccio and entrees made from seasonal local ingredients like roasted elk. The service and quality are excellent but the unique drinks alone make it worthy of your patronage.
It is surprising how much the relatively small town of Green Bay has to offer. Football fan or not, anyone would find something they like in the city. The warmth of the people is their best asset . . . they really go out of their way to make you feel welcome and they want to show you how great their town is.
At the Packers hall of fame the introduction video proclaims, "There's no place quite like Green Bay", this is true in the best possible way.
Recommended Articles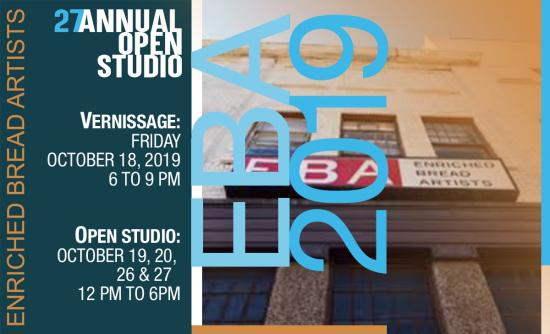 Support local art and artist by attending the 27th annual open studios at Enriched Bread Artists
Read full story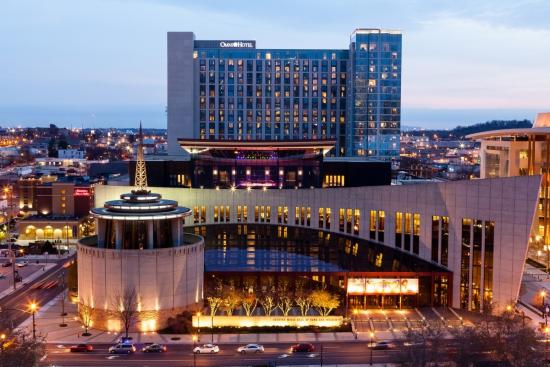 In just 3 days you can immerse yourself in the multifaceted music scene, experience world-class art, sample some of the city's finest eateries and visit Nashville's many neighbourhoods from the hip and trendy to the posh and affluent.
Read full story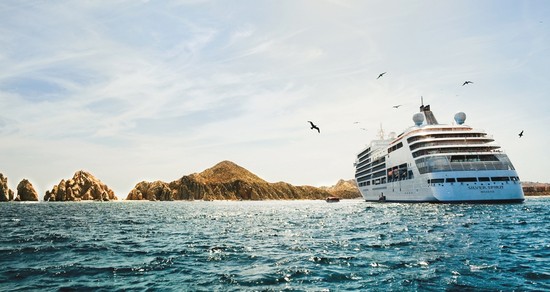 A privately owned Italian cruise line that is recognized as the gold standard in luxury cruising, Si...
Read full story
Comments (0)
*Please take note that upon submitting your comment the team at OLM will need to verify it before it shows up below.