They Have Become Comfortably Numb
Photos courtesy of Azim Keshavjee
---
"Hello, is there anybody in there?" has been a question Azim Keshavjee and Comfortably Numb have been asking for over 25 years and it's one that, like the band they admire, never gets old.
As Canada's Pink Floyd Show (though based right here in Ottawa), Comfortably Numb is more than just a tribute show. It's an epic 3 hour multimedia concert shaped and crafted over two decades and, though they pride themselves on not being a clone of the original, one of their shows may be as close to an all out Floyd reunion fans are going to get.
Brit-born and Canada-raised multi-instrumentalist, Keshavjee had his life changed at a young age in a single moment back in the late 60s. Seeing Jimi Hendrix play for the first time will do that to you. The legendary guitar God inspired him to become a perfectionist in his own craft, one he wasn't going to let rest inside only a single instrument. Along with the guitar, he plays the mandolin, sitar, tabla, piano/keyboards, drums, and bass. He's interest in all facets of music plays into Comfortably Numb as well as hit other band The AK Project. His shows are a wild fusion of jazz, flamenco and prog-rock.
Azim first discovered Pink Floyd in the 70's and like most was drawn into their groundbreaking music and unique style that no other band has been able to really emulate. He wasn't going to try, either. He was driven to form a group that would not only perform Floyd's music but embody the spirit of the band. They don't tribute them. They honour them.
With many out there paying homage to Floyd, it was Azim's different approach that found Comfortably Numb being called "one of the best in the world" and "the ultimate 70's Pink Floyd Experience".
On tour now celebrating the 40th anniversary of Pink Floyd's Animals, we chatted with ,Keshavjee about developing the band, his other projects and why he feels Floyd's music continues to inspire.
Ottawa Life: Outside of Floyd, what are your other musical influences?
Azim Keshavjee: Genesis, Rush, flamenco, classical, jazz, world music, and others, truthfully each brings something different and their influence ranges from tone, to style, to technique - sometimes it's more the music and what the songs bring than a group itself.
What's your favorite Pink Floyd tune?
It's hard to pick specific songs, sometimes it's the sound, the feeling or the concept, the way songs flow and so on - we love all of the music of Pink Floyd!
How did you all come together to form the group?
It was more formed out of the growth of a previous band I was in - we played a lot and had a specific Pink Floyd set that was quite popular, so one day I simply said right, let's do a full Floyd show and it grew from there.
Having formed in 1993, how have you found the Ottawa music scene to have changed between then and now?
We actually started earlier than '93 but I guess officially it started in '93. I feel there are less places for new bands to play, however technology has presented some advantages but also challenges - we have more bands now than ever it seems, but there are not always opportunities to perform etc. The Ottawa scene in general is quite supportive especially among musicians for the most part.
Was there a moment where you thought you might not be a cover group and record your own material? What had you staying with the tribute band format?
I actually do have an original band called The AK project and it is a progressive rock band. We have 2 albums to date and it has some of the members of Numb in it. The AK Project as an entity has been around since 2000. I love it, and it's been doing very well. My last CD sold a lot online (A Thunderous Exchange Of Silence) and the one before also did remarkably well (Outside The Cage). I have new material coming out this year so it's been great. I adjust the schedule as needed for Numb/AK, but I split my time appropriately so I give the best in all. I am also heavily involved in Flamenco so that too has priority, I was fortunate to be in Spain twice already in Andalucia in the past 6 months.
Now, there are other Pink Floyd tribute groups out there including some Canadian ones. What do you feel sets you guys apart from the others?
I am so focused on what we do that I don't really think about other bands in truth, but I think it's great that bands are keeping this phenomenal music alive . Our approach is not to simply replicate it live but to connect with the fans of Pink Floyd's music through studio and live/rare recordings and then piece together the fabric of this music in a way we feel would be represent a 70's Pink Floyd experience. We don't play outside of the style of Pink Floyd and use live and rare recordings to capture the sound and feel. All the key hooks and melodies have not been altered. We are not a clone act and have never been, or will be. We truly try to capture the spirit of Pink Floyd as that is what the music means to us. I feel Floyd were very experimental and pushed the envelope in the sense there was a 'freedom' in the music. We try to capture that spirit.
Why do you feel Floyd's music still endures?
It's great music first and foremost. It has so many elements that appeal to so many people: concepts, lyrics, true originality and the messages are still relevant .Ticking away the moments that make up a dull day Fritter and waste the hours in an off-hand way - perfect!
How do you describe a Pink Floyd live show to somebody as most of us probably haven't experienced one.
I would say a Pink Floyd live show is more than just a show, it's a true journey in the minds of the legendary players within Pink Floyd.
As fans of the band's music, does playing it constantly detract from the enjoyment you have in listening to the originals or only enhance them?
I have played the song "Comfortably Numb" for many, many years and to this date each time I hear it, or any Floyd song on the radio, net etc., I am in awe of how special the music is on every level and I still feel like the kid hearing it for the first time - just in awe. I know every member of the band feels this way too. It would explain why we have been doing it for so long.
What is it about the music that you are really drawn to?
The mood, feeling, lyrics, concepts - it's hard to specify,. It's the same reason we fall in love. It's magical.
What has gone into you honing the act to emulate the band? I mean, how do you rehearse to become, in essence, rock legends? Do you study old shows, concert footage, interviews?
We never put on 'rock star' hats as we truly feel it is a privilege to play this music. I realize this is very important music to many people and Pink Floyd have a special place for them and for us as a band - so we are very serious about what we do. The people that come to the shows are what give the band it's drive and desire. Every show is special because the fans of the music of Pink Floyd - it's about them. For the shows, we spend time ensuring the sound is right and we try to acquire the right equipment to best represent what we are going for in a live show. As the band director I research a lot of live recordings, videos, magazines, interviews and so on to really try to capture the best essence in a true and honest way.
Now, of course, Floyd was also about merging various arts. Especially, say, The Wall. How has your band worked to incorporate that aspect into your show?
We have a number of different concept shows. This tour is a melding of the the albums (Animals, Dark side Of The Moon, Wish you were Here) with a focus on Animals - especially as this year makes the 40th anniversary, so we have some great visual and lighting to bring this show forward.
Your latest show, Pigs, Wishes & Moons, was about adapting a show to how Floyd might perform now. How did you come up with the concept and how close do you think you got to what a show by the band would be like now?
I developed the concept based on rare live material. Time was spent on capturing the essence of those shows (sound, lights, gears, fx, etc) and in a sense extrapolating it in terms of how it could be presented now - this has meant literally 100's and 100's of hours on every aspect.
What are some of your most epic memories or shows you can share?
Every show is special, every city, every audience, every one connected to the shows, it is all so immensely important one show can't be picked really. There have been some wonderful venues, theaters, festivals, arenas etc, and they all have meant so much. I always feel like a kid after a show!
Recommended Articles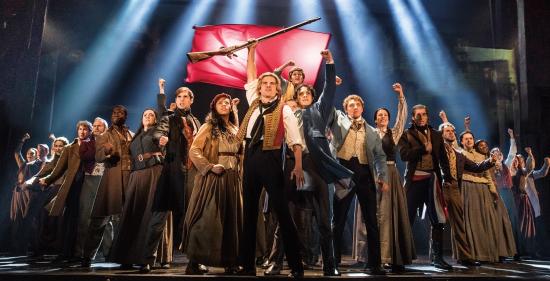 Ottawa fans of the popular musical phenomenon Les Misérables no longer have to wait "One Day More" to return to the streets of 19th century Paris.
Read full story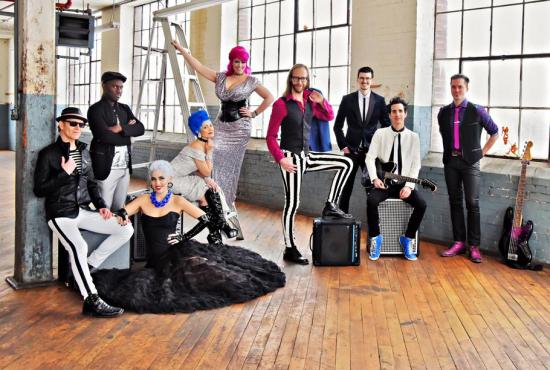 Are you bored of life? It's time to be no longer: The PepTides!
Read full story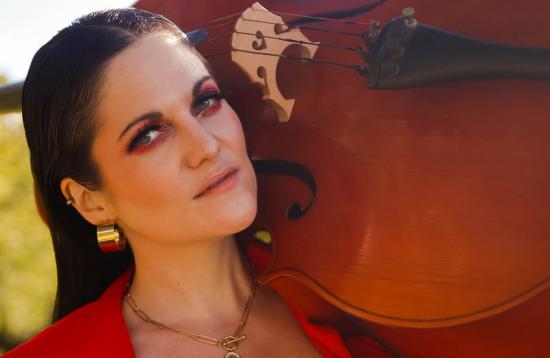 Gatha infuses French pop with the resonance of cello, creating a unique musical style that combines classical, dense pop, and melancholy lyrics.
Read full story
Comments (0)
*Please take note that upon submitting your comment the team at OLM will need to verify it before it shows up below.