Things to do in Ottawa for animal lovers
All photos by Jaden Lee-Lincoln
---
Let's face it, who doesn't love animals? Sometimes hanging out with animals is even better than hanging out with humans and there are tons of spots in Ottawa for you to do just that.
Walking with Llamas
Benn Rabb is the owner of Jock River Alpaca & Llama Farm. He has over 30 alpacas and llamas on his farm. As you enter the farm, you are instantly greeted by their furry faces. They even come right up to you to sniff you out - these guys have no sense of personal space. There you will meet Timbit, one of the youngest members of the farm. His short body, brown fur and round face are almost too much cuteness to bare. The walk happens at the back of Ben's stables where there is a long path in an open field. Buddy up with your new four-legged friend, Duke, and take a relaxing stroll in the country.
Goat Yoga
For all you yogis out there, yoga with goats has been a trend across Ottawa. Different businesses and locations have been offering these classes and now Ingenium Canada is bringing back their goat yoga classes this summer. Participants can expect to enjoy a 75-minute yoga class led by a certified instructor. It happens in a historic farm setting, accompanied by the playful antics of baby goats. They often jump up on your back and playfully nibble at your hair. It's a great way to get in touch with your inner kid all while enjoying some stretching, resting and relaxation. This is also a great opportunity to take one-of-a-kind, Insta-worthy photos.
Puppy Yoga
The Hive has introduced puppy yoga to the Ottawa area but these classes are so popular you have to book tickets to classes in advance. This program has become a win-win for everyone because The Hive works with puppy breeders to give these pups an opportunity to learn how to socialize before settling into their new homes. Meanwhile, attendees get to interact with adorable dogs. Classes start with about 45 minutes of yoga taught by a certified instructor then attendees have the opportunity to cuddle and play for the final 15-25 minutes. Participants end up leaving the class feeling relaxed and happy. There's even a photographer there to capture the entire experience.
Interacting with Farm Animals
Throughout the month of May, the Canada Agriculture and Food Museum puts on daily demonstrations from 9:30a.m.-4:00p.m. There are tons of ways you can learn about farm life and interact with farm animals. This includes meeting chickens, ducks, Yanni the Alpaca and even lambs! For those of you a little less interested in furry or feathery animals, there is the opportunity to get up close and personal with worms.
Coffee with Cats
Feline Café is a great spot not only because their coffee and pastries are delicious, but because you have the opportunity to play with cats while you're there. The purchase of a delicious treat from Feline Café is your admission into the cat lounge. There you have the opportunity to cuddle and play with these pretty kitties. All cats have been rescued and are available for adoption. Be careful, you may just be coming to visit the cats and end up wanting to leave with one. The fact that the Feline Café serves as a medium for which people can adopt is just another great feature of the café. To date, they have had over 300 cat adoptions, and the numbers just keep rising! For those of you who aren't looking to adopt, this is still a great spot to get your furry-friend fix.
ByWard Barket
The ByWard Barket is a once-a-year event that happens right in the heart of Ottawa. It's basically a festival for dogs held in the ByWard Market usually in the month of May. This year it will be hosted on May 5th and goes from 11:00a.m-6:00p.m. All dog owners are welcome to bring their good boys and good girls into a number of restaurants and businesses throughout the Market. Many of the businesses offer treats and pet-friendly patios on the special day as well. The ByWard Barket has even been known to have a photo booth and a kissing booth. Even if you don't have a dog, you can show up to the event knowing there will be tons of pups in the Market that day all just waiting to get their bellies rubbed.
Little Ray's Reptile Zoo and Nature Centre
This experience is great for everyone whether you are a kid or an adult. Little Ray's has over 150 species of animals on display in Ottawa. This includes alligators, cobras, pythons and more. They have a public feeding feature in the zoo so you can see what these creepy critters actually eat. There is even the opportunity to get up close to some exotic creatures in their hands-on room. Little Ray's also does a lot of events throughout the community including fairs and exhibitions. Once a year they also host an exhibit at the Canadian Museum of Nature called Survival of the Slowest. Can't go to the zoo? Well the zoo can come to you; Little Ray's even does birthday parties and corporate events.
Recommended Articles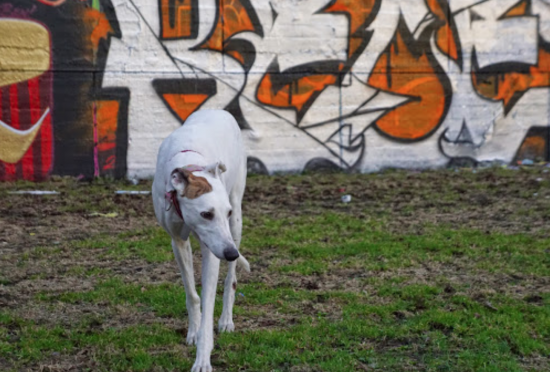 After over 20-years writing about life in Ottawa, we think we have a pretty good idea of the best of what this city has to offer. In this weekly series, we'll share our picks with you - our top hotels, live music venues, local brews, bands and more. Check, share and discuss #OLMBest every week!
Read full story
Killarney Lodge is the perfect base camp to enjoy the surrounding 7,700 sq. km. of wilderness, with many of its trails and attractions a just short drive from your comfy cabin.
Read full story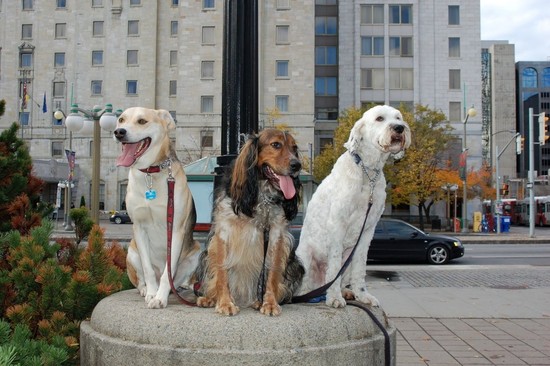 Ottawa-Gatineau pet lovers unite to celebrate their love of pets on November 10 and 11 at the CE Cen...
Read full story
Comments (0)
*Please take note that upon submitting your comment the team at OLM will need to verify it before it shows up below.