Food & Wine
This New Year, socialize without sacrifice with Libra IPA.
This New Year, socialize without sacrifice with Libra IPA.
Libra Beverage Co's award-winning non-alcoholic IPA is hitting the shelves at Costco in Ottawa.
The New Year is a time to restart, maybe with a New Year's resolution to pave the way to a better year. With self-improvement and health at the forefront of many minds, the new year is the perfect time for anyone curious about sobriety or moderation drinking to evaluate and reset their relationship with alcohol.
In 2022, approximately one in five Canadian adults participated in dry January. However, 47 percent of participants chose not to abstain completely but instead focussed on practicing moderation with their consumption.
Libra Beverage Co. is a B-Corp Certified non-alcoholic beverage company on a mission to help people find their balance this year. Libra is kicking off the New Year by bringing its award-winning non-alcoholic Libra IPA to Costco in Ottawa and Atlantic Canada, making the sober curious, and moderation lifestyle more accessible. Created by brewers, Libra's IPA is available in a 12-pack for $19.99 and will be the first non-alcoholic craft beer to be added to Costco's beverage aisle in January.
Mitch Cobb broke up with alcohol on a journey to put wellness first. After looking inward and discussing it with others, specifically Ottawa residents he met at Bluesfest in 2022, Cobb created Libra, a line of non-alcoholic craft beer, so he could continue socializing while feeling his best.
"Whether you are sober curious or choose to moderate, great tasting non-alcoholic beverages are becoming staples in Canadian fridges," says Cobb, Co-Founder of Libra Beverage Co. "At Libra, we want to create a movement where people can socialize without sacrifice everywhere they go. Our Costco launch is one way we are making moderation easier for consumers."
Libra's IPA looks, tastes, and feels like the real thing but with only 50 calories. Traditional brewing methods and flavours come together to create a healthier, balanced IPA bursting with tropical fruit and mango aroma and flavours.
Beer fans rave about the taste and have difficulty distinguishing it from regular craft beer. Beer critics agree; the New York International Beer Competition recently recognized Libra's IPA refreshing taste as a Silver Winner, and Libra was named Canadian Non-Alcoholic Brewery of the Year 2022. Libra has since partnered with Juno award musician Serena Ryder, an advocate for sobriety and the accessibility of non-alcoholic beverages.
As part of their partnership with Serena Ryder, one percent of Libra sales support ArtHaus, Serena's music incubator, making wellness and professional development programs accessible to emerging artists across Canada.
Beyond its great taste, Libra serves as a movement to push the boundaries of social norms and allow everyone to feel included at gatherings regardless of consumption preferences.
Creators Mitch Cobb and Mike Hogan truly love craft beer. The duo created Upstreet Craft Brewing 6 years ago and have always loved the social aspect attached to the craft beer industry. After a while, however, both the mental and physical tolls of excessive drinking caught up to them. Tired of feeling altered too often and experiencing drinking-associated weight gain, they decided it was time for the proper non-alcoholic substitute for craft beer, one delicious and true-to-style.
"I think what makes Libra different from other non-alcoholic beers is we have ridiculously high standards for how they need to be and how they're made. So, they need to be fully fermented and use the best possible malt and hops we can get our hands on," explained Hogan.
Libra gives back; its mission is to be a force for good. Libra is committed to sourcing all ingredients ethically and sustainably, providing an exceptional workplace, normalizing socializing without alcohol, and working with Serena Ryder to support the experiential wellness community.
This year, Libra can finally be found at LCBO, Sobeys, and Costco in Ottawa and Atlantic Canada. For a complete list of retailers, visit drinklibra.ca
This weekend, don't miss the chance to taste some of Canada's best craft beer without any consequences!
Recommended Articles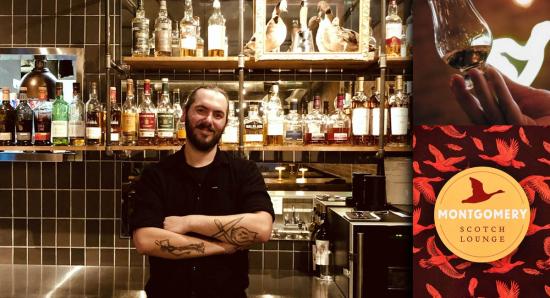 Picture yourself sitting back with a glass of single malt Scotch chosen from the nearly 80 varieties available on the menu, as you enjoy gourmet food
Read full story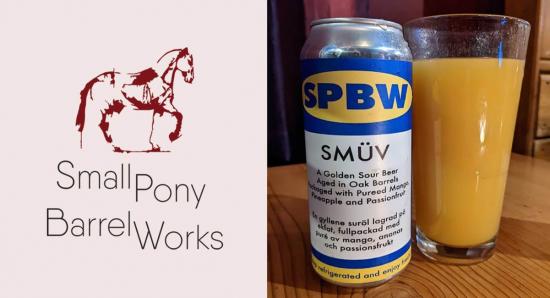 Small Pony Barrel Works' SMUV is a mango, pineapple, passion fruit sour.
Read full story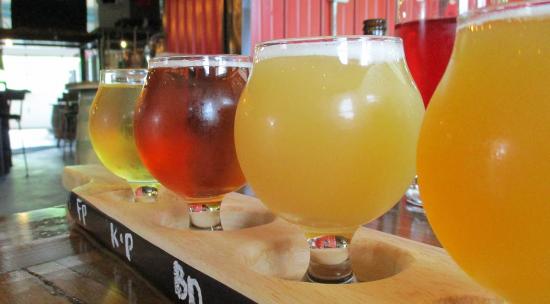 This is a subtle brew, in a market dominated by aggressively big, hoppy, hazy, juicy beers.
Read full story
Comments (0)
*Please take note that upon submitting your comment the team at OLM will need to verify it before it shows up below.